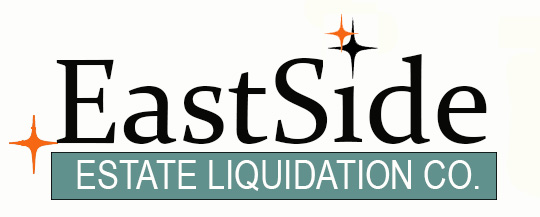 Mid-Century Marvels: Gig Harbor Estate Sale - Kitsch, Atomic, Retro, Tiki Treasures Await!
If you have an affinity for Atomic design, MCM, Tiki, and Kitsch, then this ALL VINTAGE Estate Sale is a must-see!
You will find a FICKS REED Bamboo Modular Sectional Sofa. Capiz Shell, Glass, Chunky Lucite & Barrel Pendant Lamps. RARE Atomic Vintage Lucite & Brass Drops. Bakelite Octagon Poker Chips & Chess Pieces. 1950's Asian Wood Drum Tables w/Glass Tops. Solid pecan wood furniture. Brutalist Metal Sculptures. 1960s Vintage Libbey "La Femme" Highball Glasses.
Loads of vintage Nautical, Tiki, and Beach decor, furniture, and more!
**HUGE PICKERS SALE**
Pick-ups will occur on Friday & Saturday September 29th & 30th from 10 - 1:00pm.
**THERE IS NO FLEXIBILITY ON THE PICKUP DATES**
If you cannot make this pick-up date/time, do not bid.
Applicable state taxes + a 15% buyer's premium are added. Please read our terms and conditions prior to bidding. All invoices MUST BE PAID within 24 hours of auction close, or items will be forfeited, and bidding privileges permanently revoked. Bidding is a contractual agreement and obligation to pay.
Do not bid if you do not plan to pay, or cannot make pick-ups.
Invoices are sent out via email the evening of auction close. Address is not provided until morning of pickups, to maintain security at the residence. The address will be posted on your invoice around 7am.
Shipping can be arranged for small items. Shipping cost will need to be paid via Venmo/Zelle prior to shipping.
Contact Taylor for any questions at 206-650-0017.
CLICK HERE FOR TERMS & CONDITIONS.
CLICK HERE FOR MORE ON PROXY BIDDING.
Start Date/Time: 2023-09-19 07:00:00
End Date/Time: 2023-09-26 19:00:00
PickUp Date/Time: Pick-ups will occur on Friday & Saturday September 29th & 30th from 10 - 1:00pm. 
Lot # 1 - Velkommen/Welcome Vintage Kitsch Framed Print - 27x37

Starting Bid: $ 5.00

Bids:

This sale will end in:

Higher Bidder


Belle3

Current Bid

$16.00





Lot # 2 - 1970s Smoked Bubble Glass Pendant Lamp 1 - 23"T

Starting Bid: $ 5.00

Bids:

This sale will end in:

Higher Bidder


kathryliz

Current Bid

$100.00





Lot # 3 - 1970s Smoked Bubble Glass Pendant Lamp 2 - 23"T

Starting Bid: $ 5.00

Bids:

This sale will end in:

Higher Bidder


kathryliz

Current Bid

$100.00





Lot # 4 - Retro Queen Headboard & Beautyrest Firm Pillow Top Mattress

Starting Bid: $ 5.00

Bids:

This sale will end in:

Higher Bidder


Maru

Current Bid

$31.00





Lot # 5 - Mod Vintage Fabric - Psychedelic & Vibrant

Starting Bid: $ 5.00

Bids:

This sale will end in:

Higher Bidder


Mckgood

Current Bid

$101.00





Lot # 6 - RARE Atomic Vintage Lucite & Brass Drops - 11 Strands

Starting Bid: $ 5.00

Bids:

This sale will end in:

Higher Bidder


MindyD26

Current Bid

$322.00





Lot # 7 - Vintage FICKS REED Bamboo Modular Sectional Sofa

Starting Bid: $ 5.00

Bids:

This sale will end in:

Higher Bidder


olydust

Current Bid

$106.00





Lot # 8 - 1950's Asian Wood Drum Tables w/Glass Tops

Starting Bid: $ 5.00

Bids:

This sale will end in:

Higher Bidder


LaceyK

Current Bid

$21.00





Lot # 9 - Retro Bamboo Rattan Papasan Style Swivel Chair

Starting Bid: $ 5.00

Bids:

This sale will end in:

Higher Bidder


olydust

Current Bid

$33.00





Lot # 10 - Carved Wood Tiki Salmon Decor - 21"L

Starting Bid: $ 5.00

Bids:

This sale will end in:

Higher Bidder


Jmac

Current Bid

$15.00





Lot # 11 - Ahoy! 1970s Copper Tin Schooner, Brass Bellow & Brass Decor Box

Starting Bid: $ 5.00

Bids:

This sale will end in:

Higher Bidder


Jon

Current Bid

$11.00





Lot # 12 - Retro Barometer & Lucite High/Low Tide Wall Decor

Starting Bid: $ 5.00

Bids:

This sale will end in:

Higher Bidder


Susan A

Current Bid

$22.00





Lot # 13 - Mid Century Capiz Shell Pendant Lamp

Starting Bid: $ 5.00

Bids:

This sale will end in:

Higher Bidder


Ladyzirk

Current Bid

$10.00





Lot # 14 - Brass Gas Fireplace Insert - Needs Removal

Starting Bid: $ 5.00

Bids:

This sale will end in:

Higher Bidder


Thatgirl

Current Bid

$5.00





Lot # 15 - MASSIVE 1970s Brutalist Wrap Round Metal Mountains - 62"L

Starting Bid: $ 5.00

Bids:

This sale will end in:

Higher Bidder


Lindy J

Current Bid

$56.00





Lot # 16 - Vintage Brass Tone Torchiere Floor Lamp

Starting Bid: $ 5.00

Bids:

This sale will end in:

Higher Bidder


olydust

Current Bid

$23.00





Lot # 17 - Vintage Thomasville Pecan Wood Rolling Bar Cart Buffet

Starting Bid: $ 5.00

Bids:

This sale will end in:

Higher Bidder


France

Current Bid

$107.00





Lot # 18 - Vintage Solid Pecan Wood Hutch, Buffet, or Bar - Dovetailed

Starting Bid: $ 5.00

Bids:

This sale will end in:

Higher Bidder


--

Current Bid

No Bid





Lot # 19 - Vintage Solid Pecan Wood Dining Table & Chairs - Retro Fabric

Starting Bid: $ 5.00

Bids:

This sale will end in:

Higher Bidder


France

Current Bid

$101.00





Lot # 20 - Vintage Nautical Pebble Art Wall Hanging - 36"T

Starting Bid: $ 5.00

Bids:

This sale will end in:

Higher Bidder


Chewbacca

Current Bid

$48.00





Lot # 21 - 1960s Hanging Chunky Lucite Lamp - 13"D

Starting Bid: $ 5.00

Bids:

This sale will end in:

Higher Bidder


MBarajas

Current Bid

$52.00





Lot # 22 - 1960s Vintage Libbey "La Femme" Highball Glasses, Set of 12 - Original Box

Starting Bid: $ 5.00

Bids:

This sale will end in:

Higher Bidder


VintageMod

Current Bid

$230.00





Lot # 23 - Vintage Gilbert Wood Dome Shelf Clock

Starting Bid: $ 5.00

Bids:

This sale will end in:

Higher Bidder


esel51

Current Bid

$21.00





Lot # 24 - Vintage Reproduction Accvrat Map Of World - Lacquer on Wood

Starting Bid: $ 5.00

Bids:

This sale will end in:

Higher Bidder


Panda

Current Bid

$14.00





Lot # 25 - Vintage Douglas Furniture Rolling Wood Armchairs & Table - Floral Details

Starting Bid: $ 5.00

Bids:

This sale will end in:

Higher Bidder


beasto

Current Bid

$16.00





Lot # 26 - Mid Century Black Vinyl & Bamboo Tiki Bar Stools - Set of 4

Starting Bid: $ 5.00

Bids:

This sale will end in:

Higher Bidder


Bidder 1

Current Bid

$46.00





Lot # 27 - Blue Moon Beer Neon Light

Starting Bid: $ 5.00

Bids:

This sale will end in:

Higher Bidder


Belle3

Current Bid

$76.00





Lot # 28 - Vintage Nautical Beach Life Driftwood & Seagull Decor - 18"T

Starting Bid: $ 5.00

Bids:

This sale will end in:

Higher Bidder


TreasureHunter

Current Bid

$14.00





Lot # 29 - Vintage Framed Needlepoint Art of the Salisbury Cathedral

Starting Bid: $ 5.00

Bids:

This sale will end in:

Higher Bidder


Jmac

Current Bid

$13.00





Lot # 30 - Formalities By Baum Bros 'Samantha' Bohemian Porcelain Dinner Plates

Starting Bid: $ 5.00

Bids:

This sale will end in:

Higher Bidder


Belle3

Current Bid

$9.00





Lot # 31 - Original Mid Century Nude Girl on Beach Painting - Signed PMS "67"

Starting Bid: $ 5.00

Bids:

This sale will end in:

Higher Bidder


D-Rae

Current Bid

$33.00





Lot # 32 - Vintage Flower Power McCoy Pottery Cookie Jar Canister 254

Starting Bid: $ 5.00

Bids:

This sale will end in:

Higher Bidder


HolaCindy

Current Bid

$21.00





Lot # 33 - Happiest Ceramic Yard Gnome with Bird Companion - 11.5"T

Starting Bid: $ 5.00

Bids:

This sale will end in:

Higher Bidder


Island Chic

Current Bid

$11.00





Lot # 34 - Whimsical Beach Zen Garden 

Starting Bid: $ 5.00

Bids:

This sale will end in:

Higher Bidder


KathyKuligowski

Current Bid

$5.00





Lot # 35 - Mid-Century Carved Wood Women Bust Sculpture 1 - 18"T

Starting Bid: $ 5.00

Bids:

This sale will end in:

Higher Bidder


D-Rae

Current Bid

$14.00





Lot # 36 - Mid-Century Carved Wood Women Bust Sculpture 2 - 20"T

Starting Bid: $ 5.00

Bids:

This sale will end in:

Higher Bidder


D-Rae

Current Bid

$13.00





Lot # 37 - Vintage Brass Pie Crust Crimped Edge Engraved Round Wall Hanging - 21.5"

Starting Bid: $ 5.00

Bids:

This sale will end in:

Higher Bidder


Grayday

Current Bid

$11.00





Lot # 38 - Vintage Thousand Butterflies Hand Painted China Bowl - 16"D

Starting Bid: $ 5.00

Bids:

This sale will end in:

Higher Bidder


PAB

Current Bid

$13.00





Lot # 39 - Vintage Green Drip Glaze Jenkins Planter & Macrame Pot Hanger

Starting Bid: $ 5.00

Bids:

This sale will end in:

Higher Bidder


olydust

Current Bid

$32.00





Lot # 40 - 1970s Spanish Baroque Style Armoire - Vintage

Starting Bid: $ 5.00

Bids:

This sale will end in:

Higher Bidder


beasto

Current Bid

$76.00





Lot # 41 - PNW Ann Carlson "Gig Harbor Winter II" Tile Art & Wood Block Print

Starting Bid: $ 5.00

Bids:

This sale will end in:

Higher Bidder


HoneyBadger

Current Bid

$23.00





Lot # 42 - Retro Lowboy Dresser

Starting Bid: $ 5.00

Bids:

This sale will end in:

Higher Bidder


K.m.o

Current Bid

$41.00





Lot # 43 - Mid Century Baroque Style Off White Mirror - Boho - Ornate

Starting Bid: $ 5.00

Bids:

This sale will end in:

Higher Bidder


July

Current Bid

$19.00





Lot # 44 - 1970s Shimmery Barrel Swag Lamp with Amber Glass Pull

Starting Bid: $ 5.00

Bids:

This sale will end in:

Higher Bidder


Jmac

Current Bid

$42.00





Lot # 45 - Retro Nightstand - Project Piece

Starting Bid: $ 5.00

Bids:

This sale will end in:

Higher Bidder


Jmac

Current Bid

$7.00





Lot # 46 - Hollywood Regency Capodimonte Style Floral Ceramic Lamp

Starting Bid: $ 5.00

Bids:

This sale will end in:

Higher Bidder


Jmac

Current Bid

$6.00





Lot # 47 - Vintage Women's Shoe Collection - Size 8.5-9 - Some New

Starting Bid: $ 5.00

Bids:

This sale will end in:

Higher Bidder


Srf415

Current Bid

$11.00





Lot # 48 - Small Ceramic Gnome Trio - 3"-7"T

Starting Bid: $ 5.00

Bids:

This sale will end in:

Higher Bidder


Island Chic

Current Bid

$11.00





Lot # 49 - Quartet of Ceramic Gnomes - 5"T

Starting Bid: $ 5.00

Bids:

This sale will end in:

Higher Bidder


Island Chic

Current Bid

$11.00





Lot # 50 - 6 Made in England Bone China Tea Cups - Royal Standard - Clarence

Starting Bid: $ 5.00

Bids:

This sale will end in:

Higher Bidder


Elfplace

Current Bid

$22.00





Lot # 51 - Vintage Gold Tone Metal Coat & Hat Rack Stand - Retro - Boho

Starting Bid: $ 5.00

Bids:

This sale will end in:

Higher Bidder


QueenLazarus

Current Bid

$19.00





Lot # 52 - Mid Century Painted Resin Asian Dragon Statue - 18"L

Starting Bid: $ 5.00

Bids:

This sale will end in:

Higher Bidder


lilham

Current Bid

$22.00





Lot # 53 - Off White Curved 4 Seat Leather Couch - Pet Free Smoke Free Home

Starting Bid: $ 5.00

Bids:

This sale will end in:

Higher Bidder


PAB

Current Bid

$61.00





Lot # 54 - Solid Pecan Wood Vintage 2-Tier End Table - Dovetailed

Starting Bid: $ 5.00

Bids:

This sale will end in:

Higher Bidder


britta24

Current Bid

$18.00





Lot # 55 - Vintage Murano Blown Glass Clown Decanter - 14.5"T

Starting Bid: $ 5.00

Bids:

This sale will end in:

Higher Bidder


D-Rae

Current Bid

$47.00





Lot # 56 - Vintage Capodimonte Style Gold & White Floral Ceramic Lamp

Starting Bid: $ 5.00

Bids:

This sale will end in:

Higher Bidder


Jmac

Current Bid

$20.00





Lot # 57 - Solid Pecan Wood Vintage Coffee Table - Dovetailed

Starting Bid: $ 5.00

Bids:

This sale will end in:

Higher Bidder


mm42

Current Bid

$22.00





Lot # 58 - Mid Century Hand Carved Wooden Madonna Figurine - 25"T

Starting Bid: $ 5.00

Bids:

This sale will end in:

Higher Bidder


D-Rae

Current Bid

$33.00





Lot # 59 - Vintage Cutty Sark (1869) Model Wooden Ship - 24"L

Starting Bid: $ 5.00

Bids:

This sale will end in:

Higher Bidder


Jmac

Current Bid

$10.00





Lot # 60 - Mid Century Ostgota Banken / Danske Bank Piggy Bank

Starting Bid: $ 5.00

Bids:

This sale will end in:

Higher Bidder


WhyMe

Current Bid

$16.00





Lot # 61 - Mini Scenic Mountain and Beach Original Paintings

Starting Bid: $ 5.00

Bids:

This sale will end in:

Higher Bidder


Mine73

Current Bid

$6.00





Lot # 62 - Mid Century William Bowie Style Abstract Nail Wall Sculpture

Starting Bid: $ 5.00

Bids:

This sale will end in:

Higher Bidder


Millhouse

Current Bid

$47.00





Lot # 63 - Asian Decor - Cloisonne Dragon, Quan Yin Ceramic Figures, & More

Starting Bid: $ 5.00

Bids:

This sale will end in:

Higher Bidder


lilham

Current Bid

$51.00





Lot # 64 - Vintage Executive Aviation World Desk Clock

Starting Bid: $ 5.00

Bids:

This sale will end in:

Higher Bidder


esel51

Current Bid

$12.00





Lot # 65 - Vintage Brass Coptic Cross - Ethiopian Orthodox Religious Processional Cross

Starting Bid: $ 5.00

Bids:

This sale will end in:

Higher Bidder


SeattleMom1

Current Bid

$38.00





Lot # 66 - Mid Century Original Floral Still Life Painting - Signed

Starting Bid: $ 5.00

Bids:

This sale will end in:

Higher Bidder


Jmac

Current Bid

$24.00





Lot # 67 - Vintage German Schatz Barrel Clock with Floral Face and Details

Starting Bid: $ 5.00

Bids:

This sale will end in:

Higher Bidder


Panda

Current Bid

$13.00





Lot # 68 - Gold Tone Ormolu Filigree Mirrored Trays, Tiny Candelabra, & More

Starting Bid: $ 5.00

Bids:

This sale will end in:

Higher Bidder


Mine73

Current Bid

$11.00





Lot # 69 - Authentic Capodimonte Porcelain Floral Basket - Factory Stamped

Starting Bid: $ 5.00

Bids:

This sale will end in:

Higher Bidder


Ladyzirk

Current Bid

$10.00





Lot # 70 - New in Box Vintage 24kt Gold Plated Vanity Trio

Starting Bid: $ 5.00

Bids:

This sale will end in:

Higher Bidder


Ssimerly

Current Bid

$20.00





Lot # 71 - New in Box Vintage Italian Alabaster Trinket Box Dish

Starting Bid: $ 5.00

Bids:

This sale will end in:

Higher Bidder


DBL

Current Bid

$21.00





Lot # 72 - Retro Framed Floral Crewel Embroidery Wall Decor - 17.5" x 14.5" 

Starting Bid: $ 5.00

Bids:

This sale will end in:

Higher Bidder


olydust

Current Bid

$17.00





Lot # 73 - Rustic Locking Gun Cabinet Converted to Shelving

Starting Bid: $ 5.00

Bids:

This sale will end in:

Higher Bidder


--

Current Bid

No Bid





Lot # 74 - The Big Catch - Framed Vintage Fishing Photo

Starting Bid: $ 5.00

Bids:

This sale will end in:

Higher Bidder


--

Current Bid

No Bid





Lot # 75 - 1960s Retro Reverse Glass Painted Floral Wall Art - Bob Evans 1967

Starting Bid: $ 5.00

Bids:

This sale will end in:

Higher Bidder


Panda

Current Bid

$25.00





Lot # 76 - 1979 Otagiri Hand Painted Owl Music Figurine - 7"T

Starting Bid: $ 5.00

Bids:

This sale will end in:

Higher Bidder


Jmac

Current Bid

$9.00





Lot # 77 - Retro Vintage Scarf Collection - Some NIB - Silk - Echo

Starting Bid: $ 5.00

Bids:

This sale will end in:

Higher Bidder


LouAnna

Current Bid

$44.00





Lot # 78 - Vintage & Modern Women's Clothing - Size M to L - Click to all pieces

Starting Bid: $ 5.00

Bids:

This sale will end in:

Higher Bidder


Grayday

Current Bid

$21.00





Lot # 79 - Small Variety of Women's Modern Outerwear

Starting Bid: $ 5.00

Bids:

This sale will end in:

Higher Bidder


Tink

Current Bid

$11.00





Lot # 80 - Vintage Caricature Portraits - 17x21"

Starting Bid: $ 5.00

Bids:

This sale will end in:

Higher Bidder


--

Current Bid

No Bid





Lot # 81 - Trio of Vintage Women's Jackets

Starting Bid: $ 5.00

Bids:

This sale will end in:

Higher Bidder


Iand

Current Bid

$22.00





Lot # 82 - Loads of Vintage Women's Clothes - Many New with Tags

Starting Bid: $ 5.00

Bids:

This sale will end in:

Higher Bidder


Tink

Current Bid

$21.00





Lot # 83 - Fisher Stereo System, Sony Record Player, & Loaded Cabinet

Starting Bid: $ 5.00

Bids:

This sale will end in:

Higher Bidder


chris

Current Bid

$35.00





Lot # 84 - Mid Century Murano Glass Grapes & Flattened Glass Bottles

Starting Bid: $ 5.00

Bids:

This sale will end in:

Higher Bidder


Chewbacca

Current Bid

$19.00





Lot # 85 - Vintage Kitsch Norcrest Mermaid Wall Plaques & Shell Dish

Starting Bid: $ 5.00

Bids:

This sale will end in:

Higher Bidder


Hollo

Current Bid

$102.00





Lot # 86 - Retro Pipe Stand w/ Smoking Pipes - Hialeah Pipe

Starting Bid: $ 5.00

Bids:

This sale will end in:

Higher Bidder


Elfplace

Current Bid

$5.00





Lot # 87 - Vintage Wooden Pipe Tobacco Humidor Stand w/ Pipes

Starting Bid: $ 5.00

Bids:

This sale will end in:

Higher Bidder


Elfplace

Current Bid

$11.00





Lot # 88 - Vintage German Fairy Tale Cuckoo Clock - Little Red Riding Hood

Starting Bid: $ 5.00

Bids:

This sale will end in:

Higher Bidder


Iand

Current Bid

$58.00





Lot # 89 - 7 Hand Blown Balloon Wine Glassware Set - Amber Crackle Glass

Starting Bid: $ 5.00

Bids:

This sale will end in:

Higher Bidder


Belle3

Current Bid

$25.00





Lot # 90 - Magic Flute Gold (Sarastro) by Rosenthal Creamer - Belleek - Lenox

Starting Bid: $ 5.00

Bids:

This sale will end in:

Higher Bidder


esel51

Current Bid

$31.00





Lot # 91 - Vintage Pioneer Speaker Pair

Starting Bid: $ 5.00

Bids:

This sale will end in:

Higher Bidder


Belle3

Current Bid

$13.00





Lot # 92 - Vintage Bakelite Octagon Poker Chips & Chess Pieces - Click to see all

Starting Bid: $ 5.00

Bids:

This sale will end in:

Higher Bidder


MarjSeyl

Current Bid

$190.00





Lot # 93 - Retro Ashtray Collection - Glass & Ceramic

Starting Bid: $ 5.00

Bids:

This sale will end in:

Higher Bidder


Srf415

Current Bid

$5.00





Lot # 94 - Copy of G. Ruggeri Hercules Diomedes Wrestling Sculpture

Starting Bid: $ 5.00

Bids:

This sale will end in:

Higher Bidder


dreammaker

Current Bid

$32.00





Lot # 96 - MCM Carved Wood Pelican Statue - 7.5"T

Starting Bid: $ 5.00

Bids:

This sale will end in:

Higher Bidder


Bidder 1

Current Bid

$15.00





Lot # 97 - Mallards & Ducks - Napkin Holders, Cocktail Glasses, & Trays

Starting Bid: $ 5.00

Bids:

This sale will end in:

Higher Bidder


LaceyK

Current Bid

$7.00





Lot # 98 - Vintage Fitz & Floyd "April Flowers" Canape Spreaders & Plates

Starting Bid: $ 5.00

Bids:

This sale will end in:

Higher Bidder


esel51

Current Bid

$15.00





Lot # 99 - Vintage Set of 6 Wheat Etched 6 OZ Stemmed Glasses

Starting Bid: $ 5.00

Bids:

This sale will end in:

Higher Bidder


D-Rae

Current Bid

$11.00





Lot # 100 - Berlin Children Cheering Airlift Plane Framed Print

Starting Bid: $ 5.00

Bids:

This sale will end in:

Higher Bidder


PartyPoodle

Current Bid

$5.00





Lot # 101 - Vintage Crown Trifari Angelfish Brooch Jelly Belly Faux Pearl – Alfred Philippe

Starting Bid: $ 5.00

Bids:

This sale will end in:

Higher Bidder


jollycodger

Current Bid

$130.00