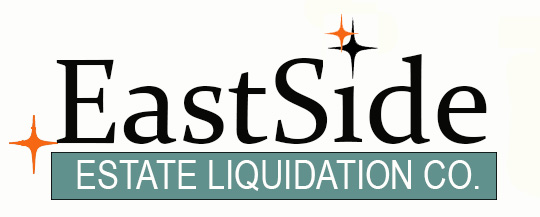 Current Auctions
Legacy Luxe: Issaquah Rare Antiques & Vintage Online Auction
In this auction, you'll uncover a treasure trove of exceptional items:
Original Signed CHESLEY BONESTELL Painting - The Emperor of Shangrila
S/N 1974 Emile Norman Owl Screen Print 68/100
Antique Sarreguemines Etna Art Nouveau Jardinière Gold Painted Circa 1900s
Extremely Rare Antique 1886 Jacot Music Company Patented Music Box Set of 4 Early 1800s
Set of 4 Early 1800s Costumed Parisian Fashion Prints - Hand Colored
Click Here To See Complete Description
Pickup Instructions: Pick-ups will occur on Sunday October 8th from 10 - 2:00pm
Started At: 27-Sep-2023 7:00:00 AM
Ending Around: 04-Oct-2023 7:00:00 PM
Upcoming Auctions
Gear Up for Great Deals! - Silverdale Tech, Outdoor, Music, & Tool Enthusiast Auction
Gear Up for Great Deals!
Outdoor
Tinker Tramp Performance Dinghy Sailboat w/ Sanders Sail. Pickleball Gear - GEARBOX GX6 CONTROL & Electrum Pro Paddles. 3 sets of Lefty golf clubs. Nikon Nikonos V 35mm Underwater Film Camera. Tohatsu 6 HP MFS6CDS Outboard Motor. Scuba, Tennis, camping, & fishing gear too.
Tech
Tandy Radio Shack TRS-80 Model 4P Portable Computer - Works! Several drones including DJI Mavic Air Flymore Combo Onyx Black Drone w/ Monitor Hood, MJX Bugs 5W Brushless Drone with GPS, Beast SG906 5G WiFi Quadcopter Drone and more!
Music
Yamaha Flugelhorn in Hard Case. Vincent Bach Model 43 Stradivarius Trumpet. Vintage Marantz Model 6300 Turntable. Tromba Trumpet in Hard Case. Casio Keyboard CTK-1100
Tools
Vintage Craftsman 5 Drawer Rolling Tool Chest w/Tools. Kobalt Mobile 5.5 Gallon Air Compressor. Ryobi Power Tools Set. Mantis Rototiller. Craftsman 10" Cordless & 18" Gas Powered Chainsaws. Craftsman 10in Compound Miter Saw w/Laser Trac
Pick-ups will occur on Sunday October 15th from 10 - 2:00pm.
**THERE IS NO FLEXIBILITY ON THE PICKUP DATES**
If you cannot make this pick-up date/time, do not bid.
Applicable state taxes + a 15% buyer's premium are added. Please read our terms and conditions prior to bidding. All invoices MUST BE PAID within 24 hours of auction close, or items will be forfeited, and bidding privileges permanently revoked. Bidding is a contractual agreement and obligation to pay. Do not bid if you do not plan to pay, or cannot make pick-ups.
Invoices are sent out via email the evening of auction close. Address is not provided until morning of pickups, to maintain security at the residence. The address will be posted on your invoice around 7am.
Shipping can be arranged for small items. Shipping cost will need to be paid via Venmo/Zelle prior to shipping.Contact Taylor for any questions at 206-650-0017.
CLICK HERE FOR TERMS & CONDITIONS.
CLICK HERE FOR MORE ON PROXY BIDDING.
Pickup Instructions: Pick-ups will occur on Sunday October 15th from 10- 2:00pm. 
Started At: 04-Oct-2023 7:00:00 AM
Starting in: