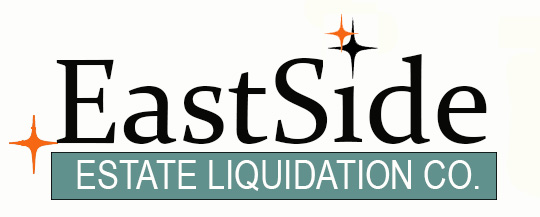 Mill Creek Marvel
In this house you will find a variety of luxury home goods, Scandinavian & MCM furniture, top of the line sewing/fabric cutting table, a Scrimshaw Powder Horn & Bible from the 1700's, original oil paintings and watercolors by many well-known artists, collectibles, items gathered during world travel, precious metal jewelry, luxury Persian woven rugs, and much more!
There will be a small picker's sale onsite during pickups, which will occur on Sunday April 23rd, from 10-4. Applicable state taxes + a 15% buyer's premium are added. Please read our terms and conditions prior to bidding. All invoices MUST BE PAID within 48 hours of auction close, or items will be forfeited, and bidding privileges permanently revoked. Bidding is a contractual agreement and obligation to pay. Do not bid if you do not plan to pay, or cannot make pick-ups. Invoices are sent out via email the evening of auction close. Address is not provided until morning of pickups, to maintain security at the residence.
Shipping can be arranged for small items. Shipping cost will need to be paid via Venmo/Zelle prior to shipping. Contact Taylor for any questions at 206-650-0017.
CLICK HERE FOR INFO ON PROXY BID.
CLICK HERE FOR OUR TERMS & CONDITIONS.
Start Date/Time: 2023-04-12 07:00:00
End Date/Time: 2023-04-19 19:00:00
PickUp Date/Time:
Lot # 1 - Original PNW Inspired Watercolor by Roy Terry- 25" W x 21" T

Starting Bid: $ 5.00

Bids:

This sale will end in:

Higher Bidder


m4x

Current Bid

$102.00





Lot # 2 - 1778 Powder Horn + 1800's Bible + Military Docs- Owned By The Famous Cook Family

Starting Bid: $ 5.00

Bids:

This sale will end in:

Higher Bidder


Jamesm

Current Bid

$305.00





Lot # 3 - Original Signed Oil Painting Of A Pink Rose By Sidorenko- 13.5"x16.5"

Starting Bid: $ 5.00

Bids:

This sale will end in:

Higher Bidder


Sallyshopper

Current Bid

$56.00





Lot # 4 - High End Luxury Persian Woven Rug #1- 59"x 81"

Starting Bid: $ 5.00

Bids:

This sale will end in:

Higher Bidder


sepzol

Current Bid

$201.00





Lot # 5 - Antique Flow Blue Compote Dish Pair

Starting Bid: $ 5.00

Bids:

This sale will end in:

Higher Bidder


Snuffy007

Current Bid

$73.00





Lot # 6 - High End Luxury Persian Woven Rug #2- 40"x 64"

Starting Bid: $ 5.00

Bids:

This sale will end in:

Higher Bidder


sepzol

Current Bid

$86.00





Lot # 7 - High End Luxury Persian Woven Rug #3- 119"x 79"

Starting Bid: $ 5.00

Bids:

This sale will end in:

Higher Bidder


Ruby00

Current Bid

$680.00





Lot # 8 - Original Oil Painting of Horse & Buggie By Frank Russell Green- 26" x 30"

Starting Bid: $ 5.00

Bids:

This sale will end in:

Higher Bidder


huskyfan1991

Current Bid

$272.00





Lot # 9 - MCM Danish Glostrup Dining Table And Chairs

Starting Bid: $ 5.00

Bids:

This sale will end in:

Higher Bidder


ytf

Current Bid

$1,335.00





Lot # 10 - Dave & Boni Deal Raku Art Vessel

Starting Bid: $ 5.00

Bids:

This sale will end in:

Higher Bidder


Snuffy007

Current Bid

$78.00





Lot # 11 - Cut Crystal Decanter With 6 Matching Tumblers

Starting Bid: $ 5.00

Bids:

This sale will end in:

Higher Bidder


Snuffy007

Current Bid

$62.00





Lot # 12 - Exquisite MCM Danish Buffet

Starting Bid: $ 5.00

Bids:

This sale will end in:

Higher Bidder


atticattr

Current Bid

$2,300.00





Lot # 13 - 22 Stone Decorative Eggs

Starting Bid: $ 5.00

Bids:

This sale will end in:

Higher Bidder


Snuffy007

Current Bid

$81.00





Lot # 14 - 5 Decor Pieces Plus Feathers

Starting Bid: $ 5.00

Bids:

This sale will end in:

Higher Bidder


Beanie

Current Bid

$8.00





Lot # 15 - MCM Domino Mobler Denmark Chair 1

Starting Bid: $ 5.00

Bids:

This sale will end in:

Higher Bidder


goldenninja

Current Bid

$221.00





Lot # 16 - MCM Domino Mobler Denmark Chair 2

Starting Bid: $ 5.00

Bids:

This sale will end in:

Higher Bidder


goldenninja

Current Bid

$228.00





Lot # 17 - Barbara Arm Chair From Palliser Furniture

Starting Bid: $ 5.00

Bids:

This sale will end in:

Higher Bidder


S2683J

Current Bid

$58.00





Lot # 18 - Two 14K Gold Rings w/ Precious Stones- 4 Grams Total

Starting Bid: $ 5.00

Bids:

This sale will end in:

Higher Bidder


Seabreeze12

Current Bid

$205.00





Lot # 19 - 14K Gold Ring w/ Large Center Stone- Size 4.5- 4 Grams

Starting Bid: $ 5.00

Bids:

This sale will end in:

Higher Bidder


Nine

Current Bid

$280.00





Lot # 20 - Beautiful Modern Black Genuine Leather Couch

Starting Bid: $ 5.00

Bids:

This sale will end in:

Higher Bidder


Chince

Current Bid

$230.00





Lot # 21 - Pair Of Delicate Painted Glass Vases

Starting Bid: $ 5.00

Bids:

This sale will end in:

Higher Bidder


Snuffy007

Current Bid

$17.00





Lot # 22 - Blown Glass Paperweight From Richard Eckel

Starting Bid: $ 5.00

Bids:

This sale will end in:

Higher Bidder


Snuffy007

Current Bid

$28.00





Lot # 23 - OVERSIZED Original Painting By Satsuko Hamilton 57"x 46"

Starting Bid: $ 5.00

Bids:

This sale will end in:

Higher Bidder


huskyfan1991

Current Bid

$440.00





Lot # 24 - Danish Red Leather Couch

Starting Bid: $ 5.00

Bids:

This sale will end in:

Higher Bidder


m4x

Current Bid

$26.00





Lot # 25 - Art Deco Brass Candlesticks w/ Coordinating Vase

Starting Bid: $ 5.00

Bids:

This sale will end in:

Higher Bidder


wldginger

Current Bid

$39.00





Lot # 26 - Voluptuous Teal Ceramic Handled Vessel

Starting Bid: $ 5.00

Bids:

This sale will end in:

Higher Bidder


Snuffy007

Current Bid

$18.00





Lot # 27 - Skovby Danish Dining Table And Chairs

Starting Bid: $ 5.00

Bids:

This sale will end in:

Higher Bidder


gordoncambie

Current Bid

$255.00





Lot # 28 - 14K Gold Ring with Large Center Stone- Size 7- 4 Grams

Starting Bid: $ 5.00

Bids:

This sale will end in:

Higher Bidder


TLioe

Current Bid

$128.00





Lot # 29 - 14K Gold Engagement Ring- Size 8.25- 4 Grams

Starting Bid: $ 5.00

Bids:

This sale will end in:

Higher Bidder


Seabreeze12

Current Bid

$280.00





Lot # 30 - OVERSIZED Original Framed Tulip Trio By Goodwin 45" x 51"

Starting Bid: $ 5.00

Bids:

This sale will end in:

Higher Bidder


RevRunner

Current Bid

$31.00





Lot # 31 - Ekornes Black Leather Chair And Ottoman

Starting Bid: $ 5.00

Bids:

This sale will end in:

Higher Bidder


CCD

Current Bid

$107.00





Lot # 32 - Print Of Landscape Painting By Paul Gauguin

Starting Bid: $ 5.00

Bids:

This sale will end in:

Higher Bidder


Grilled Cheese

Current Bid

$36.00





Lot # 33 - Black Panther Figure From Austin Sculpture

Starting Bid: $ 5.00

Bids:

This sale will end in:

Higher Bidder


Replica

Current Bid

$31.00





Lot # 34 - Signed Kachina Doll- Hoop Dancer

Starting Bid: $ 5.00

Bids:

This sale will end in:

Higher Bidder


Snuffy007

Current Bid

$19.00





Lot # 35 - MCM Sun Cabinet Co. Teak Dresser

Starting Bid: $ 5.00

Bids:

This sale will end in:

Higher Bidder


Chince

Current Bid

$405.00





Lot # 36 - MCM Sun Cabinet Co. Teak Bureau

Starting Bid: $ 5.00

Bids:

This sale will end in:

Higher Bidder


Chince

Current Bid

$300.00





Lot # 37 - Pair Of Cranberry Cut Crystal Decanters w/ Stoppers

Starting Bid: $ 5.00

Bids:

This sale will end in:

Higher Bidder


Snuffy007

Current Bid

$23.00





Lot # 38 - 7 Italian Made MCM Heavy Bottomed Glassware

Starting Bid: $ 5.00

Bids:

This sale will end in:

Higher Bidder


Snuffy007

Current Bid

$18.00





Lot # 39 - Sleep Number Split King Bed, Gorgeous Headboard, And Bedding

Starting Bid: $ 5.00

Bids:

This sale will end in:

Higher Bidder


Shearstar

Current Bid

$205.00





Lot # 40 - Clear Cut Crystal Decanter With 4 Tall Glasses

Starting Bid: $ 5.00

Bids:

This sale will end in:

Higher Bidder


Snuffy007

Current Bid

$16.00





Lot # 42 - Exceptionally Well Made MCM Torring Denmark Teak Mirror

Starting Bid: $ 5.00

Bids:

This sale will end in:

Higher Bidder


atticattr

Current Bid

$405.00





Lot # 43 - Royal Blue Cut Crystal Serving Set

Starting Bid: $ 5.00

Bids:

This sale will end in:

Higher Bidder


Snuffy007

Current Bid

$20.00





Lot # 44 - An Apple A Day- Stone & Blown Glass Paperweights

Starting Bid: $ 5.00

Bids:

This sale will end in:

Higher Bidder


Snuffy007

Current Bid

$13.00





Lot # 45 - Transitional Torchiere Floor Lamp From Koch And Lowy

Starting Bid: $ 5.00

Bids:

This sale will end in:

Higher Bidder


RevRunner

Current Bid

$51.00





Lot # 46 - Cantilevered Modernist Coffee Table- Stone & Glass

Starting Bid: $ 5.00

Bids:

This sale will end in:

Higher Bidder


RevRunner

Current Bid

$41.00





Lot # 47 - Large Silk Faux Ficus Tree In Pot

Starting Bid: $ 5.00

Bids:

This sale will end in:

Higher Bidder


Sweetart

Current Bid

$30.00





Lot # 48 - Large Karastan Wildflowers Green Entry Rug

Starting Bid: $ 5.00

Bids:

This sale will end in:

Higher Bidder


Csiggy

Current Bid

$215.00





Lot # 49 - Traditional High Quality Patterned Red Area Rug

Starting Bid: $ 5.00

Bids:

This sale will end in:

Higher Bidder


m4x

Current Bid

$36.00





Lot # 50 - Large Gold Framed Mirror

Starting Bid: $ 5.00

Bids:

This sale will end in:

Higher Bidder


RevRunner

Current Bid

$63.00





Lot # 51 - 77" Tall Silk Faux Ficus Tree

Starting Bid: $ 5.00

Bids:

This sale will end in:

Higher Bidder


Bristol

Current Bid

$13.00





Lot # 52 - Gorgeous Large Silk Tree Pair- 85" & 96" Tall

Starting Bid: $ 5.00

Bids:

This sale will end in:

Higher Bidder


Bristol

Current Bid

$20.00





Lot # 53 - Serta iSeries Hybrid Queen Mattress And Headboard

Starting Bid: $ 5.00

Bids:

This sale will end in:

Higher Bidder


Johann

Current Bid

$101.00





Lot # 54 - Henri Matisse Art Festival Nice 1952 Poster

Starting Bid: $ 5.00

Bids:

This sale will end in:

Higher Bidder


atticattr

Current Bid

$60.00





Lot # 55 - Super Cool 33" Tall Sawada Serigraph 1

Starting Bid: $ 5.00

Bids:

This sale will end in:

Higher Bidder


Bellevuemom

Current Bid

$124.00





Lot # 56 - Sawada Serigraph 2- 33" W x 21" T

Starting Bid: $ 5.00

Bids:

This sale will end in:

Higher Bidder


Bellevuemom

Current Bid

$27.00





Lot # 57 - Island Shell Decor

Starting Bid: $ 5.00

Bids:

This sale will end in:

Higher Bidder


gonodaks

Current Bid

$18.00





Lot # 59 - Bike Enthusiast Art - Lance Armstrong

Starting Bid: $ 5.00

Bids:

This sale will end in:

Higher Bidder


Replica

Current Bid

$36.00





Lot # 60 - Upright 39" Floor Standing Oak Jewelry Box

Starting Bid: $ 5.00

Bids:

This sale will end in:

Higher Bidder


Abet

Current Bid

$40.00





Lot # 61 - Asian Trio Decor

Starting Bid: $ 5.00

Bids:

This sale will end in:

Higher Bidder


Snuffy007

Current Bid

$13.00





Lot # 62 - Cranberry Cut Crystal Bowls w/ Ruffled Edges

Starting Bid: $ 5.00

Bids:

This sale will end in:

Higher Bidder


Mspringer

Current Bid

$8.00





Lot # 63 - Cranberry Cut Crystal Set

Starting Bid: $ 5.00

Bids:

This sale will end in:

Higher Bidder


Snuffy007

Current Bid

$12.00





Lot # 64 - Halogen Floor Lamp

Starting Bid: $ 5.00

Bids:

This sale will end in:

Higher Bidder


Replica

Current Bid

$10.00





Lot # 65 - Mongolian Themed Print- 42" W x 33" T

Starting Bid: $ 5.00

Bids:

This sale will end in:

Higher Bidder


Northwest2023

Current Bid

$20.00





Lot # 66 - Ridgeway Grandfather Clock

Starting Bid: $ 5.00

Bids:

This sale will end in:

Higher Bidder


GrooveeD

Current Bid

$6.00





Lot # 67 - Aboriginal Rain Stick

Starting Bid: $ 5.00

Bids:

This sale will end in:

Higher Bidder


Skippy

Current Bid

$32.00





Lot # 68 - Blue Heavy Bottomed Crystal Vase w/ Yellow Accent

Starting Bid: $ 5.00

Bids:

This sale will end in:

Higher Bidder


Snuffy007

Current Bid

$23.00





Lot # 69 - Embroidered Coat Of Arms

Starting Bid: $ 5.00

Bids:

This sale will end in:

Higher Bidder


PackRat

Current Bid

$26.00





Lot # 70 - Lots and Lots Of Books 1- Shelves Not Included

Starting Bid: $ 5.00

Bids:

This sale will end in:

Higher Bidder


GrooveeD

Current Bid

$26.00





Lot # 71 - Three Cement Planters

Starting Bid: $ 5.00

Bids:

This sale will end in:

Higher Bidder


Ruby00

Current Bid

$148.00





Lot # 72 - Two Large Vintage Cement Dog Statues- One Needs Repair

Starting Bid: $ 5.00

Bids:

This sale will end in:

Higher Bidder


m4x

Current Bid

$38.00





Lot # 73 - Cement Swan Planter

Starting Bid: $ 5.00

Bids:

This sale will end in:

Higher Bidder


Johann

Current Bid

$50.00





Lot # 74 - Planters, Quails, Cement Slug And More

Starting Bid: $ 5.00

Bids:

This sale will end in:

Higher Bidder


Snuffy007

Current Bid

$26.00





Lot # 75 - Pair Of Blue Cut Crystal Vases- Large

Starting Bid: $ 5.00

Bids:

This sale will end in:

Higher Bidder


Snuffy007

Current Bid

$22.00





Lot # 76 - Pair Of Limey Green Retro Looking Glass Vases

Starting Bid: $ 5.00

Bids:

This sale will end in:

Higher Bidder


Amiable

Current Bid

$21.00





Lot # 77 - Martelli Workstation For The Serious Quilter And Crafter

Starting Bid: $ 5.00

Bids:

This sale will end in:

Higher Bidder


Johann

Current Bid

$125.00





Lot # 78 - 49" Samsung TV & MOD Component Stand

Starting Bid: $ 5.00

Bids:

This sale will end in:

Higher Bidder


MoMo

Current Bid

$51.00





Lot # 79 - Lots And Lots Of Books 2- Shelves Not Included

Starting Bid: $ 5.00

Bids:

This sale will end in:

Higher Bidder


GrooveeD

Current Bid

$26.00





Lot # 80 - Lots And Lots Of Books 3- Shelves Not Included

Starting Bid: $ 5.00

Bids:

This sale will end in:

Higher Bidder


GrooveeD

Current Bid

$26.00





Lot # 81 - Blue Cut Crystal Pitcher & Matching Fineries

Starting Bid: $ 5.00

Bids:

This sale will end in:

Higher Bidder


Abet

Current Bid

$21.00





Lot # 82 - Scandinavian Bent Wood Table

Starting Bid: $ 5.00

Bids:

This sale will end in:

Higher Bidder


atticattr

Current Bid

$91.00





Lot # 83 - Porcelain Pig, Bunnies, And Cat

Starting Bid: $ 5.00

Bids:

This sale will end in:

Higher Bidder


Snuffy007

Current Bid

$33.00





Lot # 84 - Vintage Owl Bookends

Starting Bid: $ 5.00

Bids:

This sale will end in:

Higher Bidder


RevRunner

Current Bid

$57.00





Lot # 85 - Heavy Solid Brass Cat Door Stopper

Starting Bid: $ 5.00

Bids:

This sale will end in:

Higher Bidder


atticattr

Current Bid

$38.00





Lot # 86 - Studio Pottery Ensemble

Starting Bid: $ 5.00

Bids:

This sale will end in:

Higher Bidder


gonodaks

Current Bid

$29.00





Lot # 87 - Pair Of Clear Cut Crystal Vases

Starting Bid: $ 5.00

Bids:

This sale will end in:

Higher Bidder


Nine

Current Bid

$11.00





Lot # 88 - 4 Sets Of Candle Holders- Brass, Wood, and Crystal

Starting Bid: $ 5.00

Bids:

This sale will end in:

Higher Bidder


wldginger

Current Bid

$22.00





Lot # 89 - Mixed Lot Of Clear Glass And Crystal

Starting Bid: $ 5.00

Bids:

This sale will end in:

Higher Bidder


DahliaBadger

Current Bid

$5.00





Lot # 90 - Carved Wood Elements & More

Starting Bid: $ 5.00

Bids:

This sale will end in:

Higher Bidder


GrooveeD

Current Bid

$5.00





Lot # 91 - Pair Of Asian Art Works

Starting Bid: $ 5.00

Bids:

This sale will end in:

Higher Bidder


TLioe

Current Bid

$31.00





Lot # 92 - Two Vintage Globes

Starting Bid: $ 5.00

Bids:

This sale will end in:

Higher Bidder


Snuffy007

Current Bid

$23.00





Lot # 93 - Asian Inspired Archaic Disk Sculpture

Starting Bid: $ 5.00

Bids:

This sale will end in:

Higher Bidder


Secretsquirrel

Current Bid

$13.00





Lot # 94 - Nutcracker Lot # 1

Starting Bid: $ 5.00

Bids:

This sale will end in:

Higher Bidder


gonodaks

Current Bid

$16.00





Lot # 95 - Nutcracker Lot # 2

Starting Bid: $ 5.00

Bids:

This sale will end in:

Higher Bidder


atticattr

Current Bid

$62.00





Lot # 96 - Nutcracker Lot # 3

Starting Bid: $ 5.00

Bids:

This sale will end in:

Higher Bidder


Snuffy007

Current Bid

$31.00





Lot # 97 - Nutcracker Lot # 4

Starting Bid: $ 5.00

Bids:

This sale will end in:

Higher Bidder


Snuffy007

Current Bid

$16.00





Lot # 98 - Signed Ceramic Vessel

Starting Bid: $ 5.00

Bids:

This sale will end in:

Higher Bidder


Redinwa

Current Bid

$45.00





Lot # 99 - Pair Of Sterling Candlesticks With Weighted Bases

Starting Bid: $ 5.00

Bids:

This sale will end in:

Higher Bidder


YZFR1

Current Bid

$122.00





Lot # 100 - Zen Lot- Bamboo Themed Serving Dishes/Decor & Salt Lamp

Starting Bid: $ 5.00

Bids:

This sale will end in:

Higher Bidder


Sourdoughgirl

Current Bid

$11.00





Lot # 101 - Bulova Mantle Clock

Starting Bid: $ 5.00

Bids:

This sale will end in:

Higher Bidder


Snuffy007

Current Bid

$26.00





Lot # 102 - Faux Tropical Foliage Pot

Starting Bid: $ 5.00

Bids:

This sale will end in:

Higher Bidder


SunBerry

Current Bid

$26.00





Lot # 103 - Bevy Of 5 Faux Vases

Starting Bid: $ 5.00

Bids:

This sale will end in:

Higher Bidder


Sourdoughgirl

Current Bid

$6.00





Lot # 104 - Traditional Brass Floor Lamp

Starting Bid: $ 5.00

Bids:

This sale will end in:

Higher Bidder


Gouda Dubois

Current Bid

$30.00





Lot # 105 - Small Wood Bookcase With Lots Of Books

Starting Bid: $ 5.00

Bids:

This sale will end in:

Higher Bidder


GrooveeD

Current Bid

$26.00





Lot # 106 - Framed Utah Landscape Posters-Christine Francher and Other

Starting Bid: $ 5.00

Bids:

This sale will end in:

Higher Bidder


--

Current Bid

No Bid





Lot # 107 - Game Night For Kids And Adults

Starting Bid: $ 5.00

Bids:

This sale will end in:

Higher Bidder


Sourdoughgirl

Current Bid

$21.00





Lot # 108 - Closet Full Of Table Linens - Some Vintage

Starting Bid: $ 5.00

Bids:

This sale will end in:

Higher Bidder


Snuffy007

Current Bid

$13.00





Lot # 109 - Bags For Every Need

Starting Bid: $ 5.00

Bids:

This sale will end in:

Higher Bidder


A Des

Current Bid

$5.00





Lot # 110 - Full Set Of Mikasa Dishes In Great Shape

Starting Bid: $ 5.00

Bids:

This sale will end in:

Higher Bidder


Nine

Current Bid

$79.00





Lot # 111 - Large Collection Of Oneida Flatware And Servers

Starting Bid: $ 5.00

Bids:

This sale will end in:

Higher Bidder


jandg

Current Bid

$101.00





Lot # 112 - Vintage Cement Cat Figure

Starting Bid: $ 5.00

Bids:

This sale will end in:

Higher Bidder


m4x

Current Bid

$31.00





Lot # 113 - Set Of Faux Potted Trees And Wreaths

Starting Bid: $ 5.00

Bids:

This sale will end in:

Higher Bidder


--

Current Bid

No Bid





Lot # 114 - Very Large Faux Tree

Starting Bid: $ 5.00

Bids:

This sale will end in:

Higher Bidder


Bristol

Current Bid

$5.00





Lot # 115 - Cut Crystal Pitchers & Champagne Flute Variety- Tiffany & Co.

Starting Bid: $ 5.00

Bids:

This sale will end in:

Higher Bidder


TLioe

Current Bid

$41.00





Lot # 116 - Dark Wood Media Cabinet

Starting Bid: $ 5.00

Bids:

This sale will end in:

Higher Bidder


GrooveeD

Current Bid

$5.00





Lot # 117 - Sony Soundbar And Eero Smart Home Hubs

Starting Bid: $ 5.00

Bids:

This sale will end in:

Higher Bidder


rhiggi8

Current Bid

$86.00





Lot # 118 - Latin Inspired Serving Dishes- Authentic Stoneware + Harry & David

Starting Bid: $ 5.00

Bids:

This sale will end in:

Higher Bidder


Snuffy007

Current Bid

$6.00





Lot # 119 - Woven Basket Variety

Starting Bid: $ 5.00

Bids:

This sale will end in:

Higher Bidder


SunBerry

Current Bid

$26.00





Lot # 120 - Traditional Game Variety- Banana Gram, Marbles, Pick-up Sticks, & Much More!

Starting Bid: $ 5.00

Bids:

This sale will end in:

Higher Bidder


Snuffy007

Current Bid

$31.00





Lot # 121 - Scandinavian Fun- Lefse Trinkets, Hofbrauhaus German Stein, and More!

Starting Bid: $ 5.00

Bids:

This sale will end in:

Higher Bidder


gonodaks

Current Bid

$29.00





Lot # 122 - Organic & Earthy Vibes- Woven Basket, Carved Stone, Stoneware & More

Starting Bid: $ 5.00

Bids:

This sale will end in:

Higher Bidder


Beanie

Current Bid

$22.00





Lot # 123 - Faltzgraff Pottery and Aztec Themed Place Mats

Starting Bid: $ 5.00

Bids:

This sale will end in:

Higher Bidder


Snuffy007

Current Bid

$6.00





Lot # 124 - Plush Vintage Mickey, Peanuts and Looney Tunes

Starting Bid: $ 5.00

Bids:

This sale will end in:

Higher Bidder


jandg

Current Bid

$26.00





Lot # 125 - Childs Rocking Chair With Handmade Seat Cover

Starting Bid: $ 5.00

Bids:

This sale will end in:

Higher Bidder


Northwest2023

Current Bid

$5.00





Lot # 126 - Floral Fancy- Mikasa Frosted Glass Tulip Bowl & Ceramics

Starting Bid: $ 5.00

Bids:

This sale will end in:

Higher Bidder


Abet

Current Bid

$13.00





Lot # 127 - Large Lot of Franciscan Rose Dinnerware & Serving Pieces

Starting Bid: $ 5.00

Bids:

This sale will end in:

Higher Bidder


Snuffy007

Current Bid

$77.00





Lot # 128 - Large Wicker Hope Chest

Starting Bid: $ 5.00

Bids:

This sale will end in:

Higher Bidder


Abet

Current Bid

$31.00





Lot # 129 - Dyson Cool Oscillating Fan-Quiet and Powerful

Starting Bid: $ 5.00

Bids:

This sale will end in:

Higher Bidder


Chince

Current Bid

$176.00





Lot # 130 - Oval Dome Framed Photo of WW1 Veteran Clair Haggart

Starting Bid: $ 5.00

Bids:

This sale will end in:

Higher Bidder


PackRat

Current Bid

$6.00





Lot # 131 - Modern Framed Artwork Duo

Starting Bid: $ 5.00

Bids:

This sale will end in:

Higher Bidder


Msjill77

Current Bid

$11.00





Lot # 132 - Walnut & Maple Spun Wood Vessel by Michael Askew

Starting Bid: $ 5.00

Bids:

This sale will end in:

Higher Bidder


Cam78

Current Bid

$43.00





Lot # 133 - Not Your Family Heirlooms- Vintage Baby Cups & More

Starting Bid: $ 5.00

Bids:

This sale will end in:

Higher Bidder


PackRat

Current Bid

$11.00





Lot # 134 - Vintage Framed Seattle Skyline Artwork- 9"x11"

Starting Bid: $ 5.00

Bids:

This sale will end in:

Higher Bidder


Jtcaminiti

Current Bid

$26.00





Lot # 135 - Framed Print of Abe Lincoln- 16"x18.5"

Starting Bid: $ 5.00

Bids:

This sale will end in:

Higher Bidder


Johann

Current Bid

$21.00





Lot # 136 - Rudyard Kipling Leather Bound Vintage Book Collection

Starting Bid: $ 5.00

Bids:

This sale will end in:

Higher Bidder


onyxbat17

Current Bid

$101.00





Lot # 137 - Two 14K Cross Pendants- 5 Grams Total

Starting Bid: $ 5.00

Bids:

This sale will end in:

Higher Bidder


Hammer II

Current Bid

$155.00





Lot # 138 - 60" Samsung Smart TV w/ Wall Mount

Starting Bid: $ 5.00

Bids:

This sale will end in:

Higher Bidder


MoMo

Current Bid

$83.00