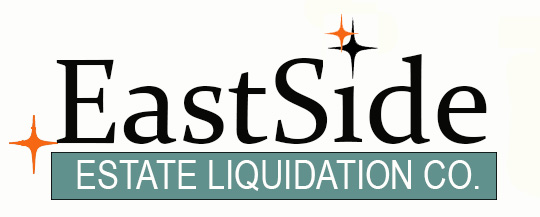 X Marks The Spot- International & Vintage Treasures In The Issaquah Highlands
This auction is a collection of goods from the home of one of Washington's most influential women. This Latin business-woman lived in her home since the 60's and acquired a collection of very unique pieces from her travels around the world.
In this home you will find Latin & Asian inspired high-end home decor and furniture, Mexican pottery & stoneware, a retro mushroom chair, Hollywood regency crystal chandeliers, gold gilt framed mirrors, Sterling Silver, beautiful vintage yard art and patio furniture, Murano blown glass, and interesting finds you will not find locally!
There will NOT be a picker's sale, as the location for pick-up is at a storage facility. Pick-ups will occur on Tuesday May 2nd, from 10am-2:30pm. If you cannot make this pick-up time, contact Taylor in advance for alternate options. 206-650-0017
Applicable state taxes + a 15% buyer's premium are added. Please read our terms and conditions prior to bidding. All invoices MUST BE PAID within 48 hours of auction close, or items will be forfeited, and bidding privileges permanently revoked. Bidding is a contractual agreement and obligation to pay. Do not bid if you do not plan to pay, or cannot make pick-ups. Invoices are sent out via email the evening of auction close. Address is not provided until morning of pickups, to maintain security at the residence. Shipping can be arranged for small items. Shipping cost will need to be paid via Venmo/Zelle prior to shipping. Contact Taylor for any questions at 206-650-0017.
CLICK HERE FOR INFO ON PROXY BID.
CLICK HERE FOR OUR TERMS & CONDITIONS.
Start Date/Time: 2023-04-21 07:00:00
End Date/Time: 2023-04-28 19:00:00
PickUp Date/Time:
Lot # 2 - Pair of Vintage Bamboo Chairs (#1)

Starting Bid: $ 5.00

Bids:

This sale will end in:

Higher Bidder


ProGamma

Current Bid

$22.00





Lot # 3 - Pair of Vintage Bamboo Chairs (#2)- Need Repair

Starting Bid: $ 5.00

Bids:

This sale will end in:

Higher Bidder


ProGamma

Current Bid

$5.00





Lot # 4 - Vintage Bamboo Table + Glass Table Top

Starting Bid: $ 5.00

Bids:

This sale will end in:

Higher Bidder


Sisterbee

Current Bid

$33.00





Lot # 5 - Asian Inspired Lighted Motif Display Cabinet in Black Lacquer

Starting Bid: $ 5.00

Bids:

This sale will end in:

Higher Bidder


S2683J

Current Bid

$155.00





Lot # 6 - Black Etagere Bookcase/Display Shelves

Starting Bid: $ 5.00

Bids:

This sale will end in:

Higher Bidder


S2683J

Current Bid

$76.00





Lot # 7 - Pair of Oval Floral Original Paintings 20" T

Starting Bid: $ 5.00

Bids:

This sale will end in:

Higher Bidder


Gouda Dubois

Current Bid

$30.00





Lot # 8 - Tropical Duo- Blown Glass Vase and Velvet Painting

Starting Bid: $ 5.00

Bids:

This sale will end in:

Higher Bidder


--

Current Bid

No Bid





Lot # 9 - Vintage Ornate Brass Towel Stand

Starting Bid: $ 5.00

Bids:

This sale will end in:

Higher Bidder


TLioe

Current Bid

$32.00





Lot # 10 - Antique Barkers & Kent Pitcher and Basin

Starting Bid: $ 5.00

Bids:

This sale will end in:

Higher Bidder


Nostalgic1

Current Bid

$26.00





Lot # 11 - Large Traditional Crystal Chandelier

Starting Bid: $ 5.00

Bids:

This sale will end in:

Higher Bidder


Johann

Current Bid

$26.00





Lot # 12 - Large Decorative Ceramic Elephant Supports/Plant Stands

Starting Bid: $ 5.00

Bids:

This sale will end in:

Higher Bidder


Sisterbee

Current Bid

$108.00





Lot # 13 - Coffee Klatch Set with Solid Copper Serving Pieces

Starting Bid: $ 5.00

Bids:

This sale will end in:

Higher Bidder


Hammer II

Current Bid

$12.00





Lot # 14 - Stone Footed Pedestal Bowl with Tropical Stone Fruit

Starting Bid: $ 5.00

Bids:

This sale will end in:

Higher Bidder


Nostalgic1

Current Bid

$12.00





Lot # 15 - Pair of Display Columns

Starting Bid: $ 5.00

Bids:

This sale will end in:

Higher Bidder


Gouda Dubois

Current Bid

$54.00





Lot # 16 - Southwest Inspired Decor

Starting Bid: $ 5.00

Bids:

This sale will end in:

Higher Bidder


EvieMyles

Current Bid

$5.00





Lot # 17 - Vintage Brass Fireplace Tools + Brass Peacock Fireplace Screen

Starting Bid: $ 5.00

Bids:

This sale will end in:

Higher Bidder


ProGamma

Current Bid

$66.00





Lot # 18 - Ceramic Urn with Supporting Classical Figure 28.5" T

Starting Bid: $ 5.00

Bids:

This sale will end in:

Higher Bidder


Btooiraq

Current Bid

$5.00





Lot # 19 - Rattan Peacock Fan Chair

Starting Bid: $ 5.00

Bids:

This sale will end in:

Higher Bidder


ProGamma

Current Bid

$215.00





Lot # 20 - Pair of Large Luminescent Urns- Hand Painted Pheonixs

Starting Bid: $ 5.00

Bids:

This sale will end in:

Higher Bidder


Abet

Current Bid

$6.00





Lot # 21 - Vintage Black and Brass Shelf Pair

Starting Bid: $ 5.00

Bids:

This sale will end in:

Higher Bidder


Vanvan

Current Bid

$11.00





Lot # 22 - Two Doric Display Columns

Starting Bid: $ 5.00

Bids:

This sale will end in:

Higher Bidder


ProGamma

Current Bid

$21.00





Lot # 23 - Lacquerware Panel Quartet

Starting Bid: $ 5.00

Bids:

This sale will end in:

Higher Bidder


Belle3

Current Bid

$20.00





Lot # 24 - Vintage Mini Lusterware Tea-sets & Wood Dollhouse Table + Chairs

Starting Bid: $ 5.00

Bids:

This sale will end in:

Higher Bidder


Belle3

Current Bid

$21.00





Lot # 25 - Vintage Black and Teal Urn w/ Hand Painted Pheonix

Starting Bid: $ 5.00

Bids:

This sale will end in:

Higher Bidder


Cwallace

Current Bid

$31.00





Lot # 26 - Italian Metal Wine Holder with Glasses

Starting Bid: $ 5.00

Bids:

This sale will end in:

Higher Bidder


Teresa

Current Bid

$5.00





Lot # 27 - Vintage Yves St. Laurent Eau de Toilette "Opium"

Starting Bid: $ 5.00

Bids:

This sale will end in:

Higher Bidder


cdp85

Current Bid

$21.00





Lot # 28 - Pair of Cane-back Side Chairs

Starting Bid: $ 5.00

Bids:

This sale will end in:

Higher Bidder


Abet

Current Bid

$9.00





Lot # 29 - Ceramic Dancing Male Figurine 23" T

Starting Bid: $ 5.00

Bids:

This sale will end in:

Higher Bidder


--

Current Bid

No Bid





Lot # 30 - XL Decorative Hand Painted Bird Urn- 32" T

Starting Bid: $ 5.00

Bids:

This sale will end in:

Higher Bidder


Writer

Current Bid

$5.00





Lot # 31 - Vintage Candelabra Centerpiece w/ Cherubs, Marble, Crystal

Starting Bid: $ 5.00

Bids:

This sale will end in:

Higher Bidder


Btooiraq

Current Bid

$20.00





Lot # 32 - Vintage Asian Lamp Bases 21" T

Starting Bid: $ 5.00

Bids:

This sale will end in:

Higher Bidder


--

Current Bid

No Bid





Lot # 33 - Trio of Vintage Display Tables in Metal

Starting Bid: $ 5.00

Bids:

This sale will end in:

Higher Bidder


ProGamma

Current Bid

$36.00





Lot # 34 - Pair of Carved Resin Table Supports and Vase

Starting Bid: $ 5.00

Bids:

This sale will end in:

Higher Bidder


Btooiraq

Current Bid

$5.00





Lot # 36 - Tall Green Wrought Iron Display/Plant Stand

Starting Bid: $ 5.00

Bids:

This sale will end in:

Higher Bidder


Abet

Current Bid

$17.00





Lot # 37 - Victorian Metal Patio Set in White

Starting Bid: $ 5.00

Bids:

This sale will end in:

Higher Bidder


Abet

Current Bid

$505.00





Lot # 38 - Large Mirror with Gold Frame

Starting Bid: $ 5.00

Bids:

This sale will end in:

Higher Bidder


Milkeywright

Current Bid

$65.00





Lot # 39 - Enamel Top Collapsible Asian Style Coffee Table

Starting Bid: $ 5.00

Bids:

This sale will end in:

Higher Bidder


Beanie

Current Bid

$6.00





Lot # 40 - Elegant Asian Style Storage Cabinet w/ Carved Shell Designs

Starting Bid: $ 5.00

Bids:

This sale will end in:

Higher Bidder


Sisterbee

Current Bid

$206.00





Lot # 41 - Print of Beda's "Chess Game" Framed in Gold

Starting Bid: $ 5.00

Bids:

This sale will end in:

Higher Bidder


Btooiraq

Current Bid

$36.00





Lot # 42 - Four Adorable Vintage Metal Plant Stands

Starting Bid: $ 5.00

Bids:

This sale will end in:

Higher Bidder


ChaiTeaLatte

Current Bid

$46.00





Lot # 43 - Assorted Vintage Metal Plant Stands

Starting Bid: $ 5.00

Bids:

This sale will end in:

Higher Bidder


Beanie

Current Bid

$36.00





Lot # 44 - More Vintage Plant Stands!

Starting Bid: $ 5.00

Bids:

This sale will end in:

Higher Bidder


Belle3

Current Bid

$33.00





Lot # 45 - 70's Fireking Bakers and Bowls

Starting Bid: $ 5.00

Bids:

This sale will end in:

Higher Bidder


Star72

Current Bid

$32.00





Lot # 46 - Large & Fancy Gold Gilt w/ Velvet Framed Clock

Starting Bid: $ 5.00

Bids:

This sale will end in:

Higher Bidder


Abet

Current Bid

$5.00





Lot # 47 - Hollywood Regency Crystal Table Top Lamp #1

Starting Bid: $ 5.00

Bids:

This sale will end in:

Higher Bidder


Belle3

Current Bid

$7.00





Lot # 48 - Hollywood Regency Crystal Table Top Lamp #2

Starting Bid: $ 5.00

Bids:

This sale will end in:

Higher Bidder


Nobuinmalibu

Current Bid

$34.00





Lot # 49 - Original Oil Painting by Lloyd Harding

Starting Bid: $ 5.00

Bids:

This sale will end in:

Higher Bidder


LuxLife

Current Bid

$51.00





Lot # 50 - Display Columns

Starting Bid: $ 5.00

Bids:

This sale will end in:

Higher Bidder


Btooiraq

Current Bid

$36.00





Lot # 52 - Virgin Mary and Jesus Christ Decor

Starting Bid: $ 5.00

Bids:

This sale will end in:

Higher Bidder


Belle3

Current Bid

$5.00





Lot # 53 - Unique South American Art Piece- Resting Head Vase in Hand

Starting Bid: $ 5.00

Bids:

This sale will end in:

Higher Bidder


Cwallace

Current Bid

$6.00





Lot # 54 - Beautiful Mayan Pottery Replica Piece

Starting Bid: $ 5.00

Bids:

This sale will end in:

Higher Bidder


Mizpah

Current Bid

$11.00





Lot # 55 - LARGE Signed Bear Print- Leonid Ottoro 1985

Starting Bid: $ 5.00

Bids:

This sale will end in:

Higher Bidder


I want it

Current Bid

$5.00





Lot # 57 - Vintage Mirrored Wall Clock with Dried Flowers

Starting Bid: $ 5.00

Bids:

This sale will end in:

Higher Bidder


Kaacha

Current Bid

$5.00





Lot # 58 - Large Shell Carved Asian Style Panel

Starting Bid: $ 5.00

Bids:

This sale will end in:

Higher Bidder


Belle3

Current Bid

$21.00





Lot # 59 - When You Lose Your Head- Murano Glass Clown Decanter & More

Starting Bid: $ 5.00

Bids:

This sale will end in:

Higher Bidder


vikki

Current Bid

$6.00





Lot # 60 - Vintage Bull Fight Pebble Art

Starting Bid: $ 5.00

Bids:

This sale will end in:

Higher Bidder


MR

Current Bid

$34.00





Lot # 61 - Heavy Lead Crystal Pairing- Lidded Dish and Ice Bucket

Starting Bid: $ 5.00

Bids:

This sale will end in:

Higher Bidder


Abet

Current Bid

$7.00





Lot # 62 - Bey-Berk International Porthole Brass Clock

Starting Bid: $ 5.00

Bids:

This sale will end in:

Higher Bidder


Hammer II

Current Bid

$16.00





Lot # 63 - Pair of Mid-Century Blown Glass Swans

Starting Bid: $ 5.00

Bids:

This sale will end in:

Higher Bidder


Hammer II

Current Bid

$16.00





Lot # 64 - 1970's Green Glass Viking Compote Pedestal Dish

Starting Bid: $ 5.00

Bids:

This sale will end in:

Higher Bidder


Renton11/20

Current Bid

$12.00





Lot # 65 - Murano Blown Glass Ashtray- Pale Blue

Starting Bid: $ 5.00

Bids:

This sale will end in:

Higher Bidder


Belle3

Current Bid

$13.00





Lot # 66 - Vintage Bronze Toned Mirror

Starting Bid: $ 5.00

Bids:

This sale will end in:

Higher Bidder


Alijo

Current Bid

$25.00





Lot # 67 - Traditional Hand Painted Porcelain Vase- Asian Inspired

Starting Bid: $ 5.00

Bids:

This sale will end in:

Higher Bidder


Nostalgic1

Current Bid

$7.00





Lot # 68 - 12 Hand Blown Mexican Glass Goblets

Starting Bid: $ 5.00

Bids:

This sale will end in:

Higher Bidder


snovalleyshopper

Current Bid

$8.00





Lot # 69 - Chinese Porcelain Tea/Coffee Set

Starting Bid: $ 5.00

Bids:

This sale will end in:

Higher Bidder


Abet

Current Bid

$5.00





Lot # 70 - Flock of Mexican Birds

Starting Bid: $ 5.00

Bids:

This sale will end in:

Higher Bidder


MR

Current Bid

$18.00





Lot # 71 - Six Black Lacquerware Chairs from Century Furniture

Starting Bid: $ 5.00

Bids:

This sale will end in:

Higher Bidder


Belle3

Current Bid

$41.00





Lot # 72 - Black Lacquerware Asian Style Bar

Starting Bid: $ 5.00

Bids:

This sale will end in:

Higher Bidder


Belle3

Current Bid

$12.00





Lot # 73 - Oneida & Gorham Sterling Tableware

Starting Bid: $ 5.00

Bids:

This sale will end in:

Higher Bidder


Space54

Current Bid

$490.00





Lot # 74 - Volumes 1-6 Leatherbound Galicia Eterna Books

Starting Bid: $ 5.00

Bids:

This sale will end in:

Higher Bidder


3R11

Current Bid

$5.00





Lot # 76 - Pair of Brass Swan Containers

Starting Bid: $ 5.00

Bids:

This sale will end in:

Higher Bidder


MR

Current Bid

$23.00





Lot # 77 - MCM Drink Caddy with Bucket, Tongs, and Two Tumblers

Starting Bid: $ 5.00

Bids:

This sale will end in:

Higher Bidder


Abet

Current Bid

$6.00





Lot # 78 - Vintage Peacock Clock

Starting Bid: $ 5.00

Bids:

This sale will end in:

Higher Bidder


Mizpah

Current Bid

$5.00





Lot # 79 - Decorative Trio of Mexican Urns for the Wall

Starting Bid: $ 5.00

Bids:

This sale will end in:

Higher Bidder


EvieMyles

Current Bid

$12.00





Lot # 80 - Vintage Horsehead Bookends in Brass

Starting Bid: $ 5.00

Bids:

This sale will end in:

Higher Bidder


Belle3

Current Bid

$26.00





Lot # 81 - Vintage Model T Bottle Holder

Starting Bid: $ 5.00

Bids:

This sale will end in:

Higher Bidder


bas537

Current Bid

$21.00





Lot # 82 - Vintage Cadillac Bottle Holder

Starting Bid: $ 5.00

Bids:

This sale will end in:

Higher Bidder


bas537

Current Bid

$24.00





Lot # 83 - Enameled Brass Urn Quartet

Starting Bid: $ 5.00

Bids:

This sale will end in:

Higher Bidder


MR

Current Bid

$7.00





Lot # 84 - Traditional Pitcher and Basin

Starting Bid: $ 5.00

Bids:

This sale will end in:

Higher Bidder


--

Current Bid

No Bid





Lot # 85 - Unique South American Art Piece- Resting Head Vase in Hand

Starting Bid: $ 5.00

Bids:

This sale will end in:

Higher Bidder


Kaacha

Current Bid

$5.00





Lot # 86 - Mortar & Pestle Pig

Starting Bid: $ 5.00

Bids:

This sale will end in:

Higher Bidder


Mizpah

Current Bid

$26.00





Lot # 87 - Solid Copper Chargers

Starting Bid: $ 5.00

Bids:

This sale will end in:

Higher Bidder


Hammer II

Current Bid

$46.00





Lot # 88 - Pair of Lidded Pots

Starting Bid: $ 5.00

Bids:

This sale will end in:

Higher Bidder


Kaacha

Current Bid

$7.00





Lot # 89 - Pair of Earthenware Lidded Casserole Dishes

Starting Bid: $ 5.00

Bids:

This sale will end in:

Higher Bidder


Dona L

Current Bid

$10.00





Lot # 90 - Handmade Earthenware Bowls

Starting Bid: $ 5.00

Bids:

This sale will end in:

Higher Bidder


Jessierae

Current Bid

$7.00





Lot # 91 - VIntage Wine Decanter

Starting Bid: $ 5.00

Bids:

This sale will end in:

Higher Bidder


Lucyq

Current Bid

$12.00





Lot # 92 - Vintage Vinyl from Polka to Springsteen

Starting Bid: $ 5.00

Bids:

This sale will end in:

Higher Bidder


Belle3

Current Bid

$26.00





Lot # 93 - Four Vintage Vanity Carry Cases in Great Colors

Starting Bid: $ 5.00

Bids:

This sale will end in:

Higher Bidder


MelofUSA

Current Bid

$13.00





Lot # 94 - Mix of Glazed Mugs

Starting Bid: $ 5.00

Bids:

This sale will end in:

Higher Bidder


Dona L

Current Bid

$46.00





Lot # 95 - Ten Ceramic Tall Drinking Glasses from Mora

Starting Bid: $ 5.00

Bids:

This sale will end in:

Higher Bidder


vikki

Current Bid

$8.00





Lot # 96 - Coffee/Tea Set from Mexico

Starting Bid: $ 5.00

Bids:

This sale will end in:

Higher Bidder


vikki

Current Bid

$7.00





Lot # 97 - Three Handmade Lidded Baker Dishes

Starting Bid: $ 5.00

Bids:

This sale will end in:

Higher Bidder


Dona L

Current Bid

$7.00





Lot # 98 - Five Earthenware Platters

Starting Bid: $ 5.00

Bids:

This sale will end in:

Higher Bidder


MelofUSA

Current Bid

$5.00





Lot # 101 - Soup Tureen, Lidded Corn Holder, and Three Cannisters

Starting Bid: $ 5.00

Bids:

This sale will end in:

Higher Bidder


Writer

Current Bid

$6.00





Lot # 103 - Two Pairs of Kitchen Cannisters

Starting Bid: $ 5.00

Bids:

This sale will end in:

Higher Bidder


Mari

Current Bid

$22.00





Lot # 104 - Pair of Vintage Cars - One Can Hide Your Drink!

Starting Bid: $ 5.00

Bids:

This sale will end in:

Higher Bidder


bas537

Current Bid

$5.00





Lot # 105 - Vintage Kitchen Items for the Cabin

Starting Bid: $ 5.00

Bids:

This sale will end in:

Higher Bidder


Mizpah

Current Bid

$5.00





Lot # 106 - Mexican Food Prep Set

Starting Bid: $ 5.00

Bids:

This sale will end in:

Higher Bidder


Mizpah

Current Bid

$5.00





Lot # 107 - Quartet of Vintage Electronics - AM/FM Radios

Starting Bid: $ 5.00

Bids:

This sale will end in:

Higher Bidder


Hammer II

Current Bid

$26.00





Lot # 108 - Not Your Typical Crucifix - Really Unique

Starting Bid: $ 5.00

Bids:

This sale will end in:

Higher Bidder


vikki

Current Bid

$6.00





Lot # 109 - Platters and Plates with Gold

Starting Bid: $ 5.00

Bids:

This sale will end in:

Higher Bidder


--

Current Bid

No Bid





Lot # 110 - Pair of Enameled Brass Swans

Starting Bid: $ 5.00

Bids:

This sale will end in:

Higher Bidder


christinarotondo

Current Bid

$21.00





Lot # 111 - Lovely MCM Glass Candy Dish/Bowl

Starting Bid: $ 5.00

Bids:

This sale will end in:

Higher Bidder


Renton11/20

Current Bid

$11.00





Lot # 112 - Blown Glass Pitcher Figure

Starting Bid: $ 5.00

Bids:

This sale will end in:

Higher Bidder


Mizpah

Current Bid

$5.00





Lot # 113 - Earthenware Duck from Elias Regin Pottery

Starting Bid: $ 5.00

Bids:

This sale will end in:

Higher Bidder


vikki

Current Bid

$6.00





Lot # 114 - Vintage Elegant Traditional Pitcher and Basin

Starting Bid: $ 5.00

Bids:

This sale will end in:

Higher Bidder


Nostalgic1

Current Bid

$5.00