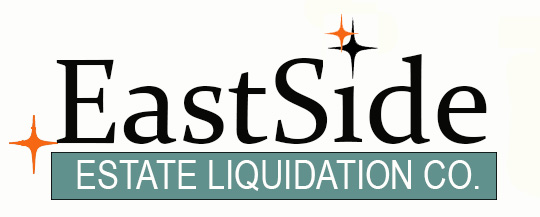 Petite Pop-Up Auction In Bremerton
In this pop-up auction, you will find an array of collectibles from around the world. The homeowners traveled the world and picked up tokens from each experience. This home was filled with love and strong family values. Each item has a story, and the children of the estate are looking forward to passing along these goods to homes where new memories can be made. You will find Mid Century furniture, Drexel, MCM Stereo Console Table, Vintage Jewelry, Sterling & 14K Gold Jewelry, Crystal, Fine Bone China, a gorgeous Grandfather clock, Rare Nora Fenton Vases, a Macy's Electric Leather Recliner in great condition, household goods, worldly artwork, and much more!
There will be a picker's sale onsite during pickups, which will occur on Sunday March 26th, from 10-2.
Applicable state taxes + a 15% buyer's premium are added.
Please read our terms and conditions prior to bidding. All invoices MUST BE PAID within 24 hours of auction close, or items will be forfeited, and bidding privileges permanently revoked. Bidding is a contractual agreement and obligation to pay. Do not bid if you do not plan to pay, or cannot make pick-ups. Invoices are sent out via email the evening of auction close. Address is not provided until morning of pickups, to maintain security at the residence.
CLICK HERE FOR INFO ON PROXY BID.
CLICK HERE FOR OUR TERMS & CONDITIONS.
Start Date/Time: 2023-03-16 07:00:00
End Date/Time: 2023-03-23 19:00:00
PickUp Date/Time:
Lot # 1 - Porcelain Pretties-Paragon, Mayfair, Royal Stafford and More

Starting Bid: $ 5.00

Bids:

This sale will end in:

Higher Bidder


Johuckleberry

Current Bid

$7.00





Lot # 2 - Bassett Mirror Company Gold Gilt Ornate Mirror

Starting Bid: $ 5.00

Bids:

This sale will end in:

Higher Bidder


MBass

Current Bid

$21.00





Lot # 3 - 17" Rolled 925 Sterling Silver Chain- 24 Grams

Starting Bid: $ 5.00

Bids:

This sale will end in:

Higher Bidder


Winewriter

Current Bid

$37.00





Lot # 4 - 22" Braided Sterling 925 Chain- 35 Grams

Starting Bid: $ 5.00

Bids:

This sale will end in:

Higher Bidder


Gigi

Current Bid

$41.00





Lot # 5 - Vintage 14K Gold Ring w/ Pearls- 5 Grams

Starting Bid: $ 5.00

Bids:

This sale will end in:

Higher Bidder


Seabreeze12

Current Bid

$101.00





Lot # 6 - Vintage 14K Gold Ring- 4 Grams

Starting Bid: $ 5.00

Bids:

This sale will end in:

Higher Bidder


Seabreeze12

Current Bid

$66.00





Lot # 7 - Vintage Victorian Italian Realist Petite Wall Hangings

Starting Bid: $ 5.00

Bids:

This sale will end in:

Higher Bidder


Anthonyd

Current Bid

$5.00





Lot # 8 - Vintage Black Marble Horse Bookends

Starting Bid: $ 5.00

Bids:

This sale will end in:

Higher Bidder


--

Current Bid

No Bid





Lot # 9 - Mid Century Voice Of Music Solid Wood Radio/Turntable

Starting Bid: $ 5.00

Bids:

This sale will end in:

Higher Bidder


LindaLou

Current Bid

$81.00





Lot # 10 - Drexel Chunky Retro Solid Wood Side Tables From The 70s

Starting Bid: $ 5.00

Bids:

This sale will end in:

Higher Bidder


Bwaha

Current Bid

$21.00





Lot # 11 - Beautiful Lake Scene In Gold Wood Frame-Signed Patin

Starting Bid: $ 5.00

Bids:

This sale will end in:

Higher Bidder


PackRat

Current Bid

$7.00





Lot # 12 - Vintage Rare Nora Fenton Geometric Vase #1-11"

Starting Bid: $ 5.00

Bids:

This sale will end in:

Higher Bidder


PackRat

Current Bid

$16.00





Lot # 13 - Vintage Rare Nora Fenton Geometric Vase #2-9"

Starting Bid: $ 5.00

Bids:

This sale will end in:

Higher Bidder


PackRat

Current Bid

$14.00





Lot # 14 - Petite Curio Cabinet-Solid Wood Glass Shelves-Flush

Starting Bid: $ 5.00

Bids:

This sale will end in:

Higher Bidder


vtghunt

Current Bid

$5.00





Lot # 15 - Italian Capodimonte Porcelain Blooming Rose Candle Holders

Starting Bid: $ 5.00

Bids:

This sale will end in:

Higher Bidder


scottfreehair

Current Bid

$5.00





Lot # 16 - White Friars Clear Glass Sculpted Swan Glass Trinket Dish

Starting Bid: $ 5.00

Bids:

This sale will end in:

Higher Bidder


--

Current Bid

No Bid





Lot # 17 - Crystal Collection #1

Starting Bid: $ 5.00

Bids:

This sale will end in:

Higher Bidder


Ruby00

Current Bid

$5.00





Lot # 18 - Crystal Floral Etched Stemware

Starting Bid: $ 5.00

Bids:

This sale will end in:

Higher Bidder


Ruby00

Current Bid

$25.00





Lot # 19 - Crystal & Glass Collection #2

Starting Bid: $ 5.00

Bids:

This sale will end in:

Higher Bidder


Reine

Current Bid

$5.00





Lot # 20 - Vintage Mikasa Crystal Bowl & Other Glass Serving Dishes

Starting Bid: $ 5.00

Bids:

This sale will end in:

Higher Bidder


Vintagecollector

Current Bid

$5.00





Lot # 21 - Antique Scroll Back Wood Trimmed Victorian Settee

Starting Bid: $ 5.00

Bids:

This sale will end in:

Higher Bidder


banditcat24

Current Bid

$19.00





Lot # 22 - Gorgeous Grandfather Clock- Needs Tune Up

Starting Bid: $ 50.00

Bids:

This sale will end in:

Higher Bidder


--

Current Bid

No Bid





Lot # 23 - Mid Century Solid Wood Coffee Table w/ Smoke Glass Inserts

Starting Bid: $ 5.00

Bids:

This sale will end in:

Higher Bidder


Floydy12

Current Bid

$5.00





Lot # 24 - Beautiful Mid Century Drexel Bedroom Armoire- Brass Hardware

Starting Bid: $ 5.00

Bids:

This sale will end in:

Higher Bidder


A Des

Current Bid

$9.00





Lot # 25 - Drexel Solid Wood Queen Size Headboard and Bed Frame

Starting Bid: $ 5.00

Bids:

This sale will end in:

Higher Bidder


--

Current Bid

No Bid





Lot # 26 - Mid Century Drexel Low Boy Dresser with Detachable Mirror

Starting Bid: $ 5.00

Bids:

This sale will end in:

Higher Bidder


banditcat24

Current Bid

$51.00





Lot # 27 - Mid Century Solid Wood Lattice Work Side Table w/ Doors

Starting Bid: $ 5.00

Bids:

This sale will end in:

Higher Bidder


A Des

Current Bid

$5.00





Lot # 28 - Mid Century Lattice Work Octagon Shape w/ Round Top Side Table

Starting Bid: $ 5.00

Bids:

This sale will end in:

Higher Bidder


Bwaha

Current Bid

$5.00





Lot # 29 - Petite French Country Cabinet w/ Wire Doors

Starting Bid: $ 5.00

Bids:

This sale will end in:

Higher Bidder


Floydy12

Current Bid

$25.00





Lot # 30 - Schwartzenhammer, Minton, and Lefton Bone China Collection

Starting Bid: $ 5.00

Bids:

This sale will end in:

Higher Bidder


Shedboy360

Current Bid

$5.00





Lot # 31 - Gorgeous Bone China Teacup & Saucer Variety

Starting Bid: $ 5.00

Bids:

This sale will end in:

Higher Bidder


Shedboy360

Current Bid

$6.00





Lot # 32 - Treasures From Afar! Handled Brass Pitcher & Russian Art Pieces

Starting Bid: $ 5.00

Bids:

This sale will end in:

Higher Bidder


Stonekp

Current Bid

$6.00





Lot # 33 - Vintage Glass & Crystal Variety- Bleikristrall, Mikasa, and More!

Starting Bid: $ 5.00

Bids:

This sale will end in:

Higher Bidder


treasureseeker

Current Bid

$11.00





Lot # 34 - Vintage Sunbeam Wood Hanging Barometer

Starting Bid: $ 5.00

Bids:

This sale will end in:

Higher Bidder


Anthonyd

Current Bid

$7.00





Lot # 35 - Decorative Decoy Ducks Paired with Small Mid Century Wheat Etched Mirror

Starting Bid: $ 5.00

Bids:

This sale will end in:

Higher Bidder


KathyKuligowski

Current Bid

$12.00





Lot # 36 - Scenic Country Decor Trio- Wall Hanging Art & Wood Trinket Box

Starting Bid: $ 5.00

Bids:

This sale will end in:

Higher Bidder


PackRat

Current Bid

$11.00





Lot # 37 - Framed Scripture Artwork & Shadow Box Needlepoint Beaded Cross

Starting Bid: $ 5.00

Bids:

This sale will end in:

Higher Bidder


--

Current Bid

No Bid





Lot # 38 - Vintage Religious Artwork

Starting Bid: $ 5.00

Bids:

This sale will end in:

Higher Bidder


PackRat

Current Bid

$12.00





Lot # 39 - Carved Teak Goods From Around The World

Starting Bid: $ 5.00

Bids:

This sale will end in:

Higher Bidder


Floydy12

Current Bid

$6.00





Lot # 40 - Antique Framed Vintage Print of Mt. Rushmore

Starting Bid: $ 5.00

Bids:

This sale will end in:

Higher Bidder


PackRat

Current Bid

$41.00





Lot # 41 - Cast Metal & Wood Sword Letter Opener- Made In Spain

Starting Bid: $ 5.00

Bids:

This sale will end in:

Higher Bidder


PackRat

Current Bid

$7.00





Lot # 42 - Vintage Stone Bookend- Man Wearing Sombrero- Made In Mexico

Starting Bid: $ 5.00

Bids:

This sale will end in:

Higher Bidder


cozyhome

Current Bid

$5.00





Lot # 43 - Jade Necklaces & Asian Inspired Bangle

Starting Bid: $ 5.00

Bids:

This sale will end in:

Higher Bidder


Seabreeze12

Current Bid

$24.00





Lot # 44 - Vintage Pearl Collection & Jewelry Organizer Pair

Starting Bid: $ 5.00

Bids:

This sale will end in:

Higher Bidder


greyer

Current Bid

$13.00





Lot # 45 - Ding Ding Ding- Word Traveler Bell Collection

Starting Bid: $ 5.00

Bids:

This sale will end in:

Higher Bidder


--

Current Bid

No Bid





Lot # 46 - Lara Floral Teacup Set of 6 + Papa West Germany

Starting Bid: $ 5.00

Bids:

This sale will end in:

Higher Bidder


--

Current Bid

No Bid





Lot # 47 - Asian Cloisonne Style Footed Vase

Starting Bid: $ 5.00

Bids:

This sale will end in:

Higher Bidder


mchurchw1

Current Bid

$7.00





Lot # 48 - Vintage Costume Jewelry & Glass Lidded Jewelry Box

Starting Bid: $ 5.00

Bids:

This sale will end in:

Higher Bidder


Seabreeze12

Current Bid

$32.00





Lot # 49 - Oak Roll-Top Secretary Desk- Oak Craft

Starting Bid: $ 5.00

Bids:

This sale will end in:

Higher Bidder


Jtcaminiti

Current Bid

$11.00





Lot # 50 - Gorgeous Mid Century Solid Wood China Hutch

Starting Bid: $ 5.00

Bids:

This sale will end in:

Higher Bidder


--

Current Bid

No Bid





Lot # 51 - Oak Components Cabinet w/ Smoke Glass Doors

Starting Bid: $ 5.00

Bids:

This sale will end in:

Higher Bidder


Bunnah

Current Bid

$5.00





Lot # 52 - 33" Tall Mid Century Brass Lamp

Starting Bid: $ 5.00

Bids:

This sale will end in:

Higher Bidder


Floydy12

Current Bid

$7.00





Lot # 53 - Macy's Electric Leather Recliner- Espresso

Starting Bid: $ 5.00

Bids:

This sale will end in:

Higher Bidder


VEGAS53

Current Bid

$5.00





Lot # 54 - HUGE Lot Of Vintage Vinyl- Gospel, Scandinavian & Christmas

Starting Bid: $ 5.00

Bids:

This sale will end in:

Higher Bidder


PackRat

Current Bid

$8.00





Lot # 55 - Petite Antique Oak Lit Display Cabinet w/ Beveled Glass

Starting Bid: $ 5.00

Bids:

This sale will end in:

Higher Bidder


vtghunt

Current Bid

$46.00





Lot # 56 - 69" Wide Gorgeous Mid Century Solid Wood Dresser w/ Mirror

Starting Bid: $ 5.00

Bids:

This sale will end in:

Higher Bidder


98109

Current Bid

$21.00





Lot # 57 - Antique Drop Leaf Table

Starting Bid: $ 5.00

Bids:

This sale will end in:

Higher Bidder


Floydy12

Current Bid

$21.00





Lot # 58 - Vintage Costume Jewelry Pin Variety

Starting Bid: $ 5.00

Bids:

This sale will end in:

Higher Bidder


mchurchw1

Current Bid

$7.00





Lot # 59 - Vintage Americana Golden Heritage Flatware- 10 Place Settings

Starting Bid: $ 5.00

Bids:

This sale will end in:

Higher Bidder


Ruby00

Current Bid

$47.00





Lot # 60 - Pyrex Variety- Mixing Bowls & Bakeware

Starting Bid: $ 5.00

Bids:

This sale will end in:

Higher Bidder


StacyK7

Current Bid

$11.00





Lot # 61 - Johnson Brothers Tableware- 8 Place Settings

Starting Bid: $ 5.00

Bids:

This sale will end in:

Higher Bidder


mchurchw1

Current Bid

$11.00





Lot # 62 - Corelle Dishware & Rogers Brothers Stainless Serving Piece

Starting Bid: $ 5.00

Bids:

This sale will end in:

Higher Bidder


VEGAS53

Current Bid

$5.00





Lot # 63 - Loaded Vintage Jewelry Box

Starting Bid: $ 5.00

Bids:

This sale will end in:

Higher Bidder


mchurchw1

Current Bid

$13.00





Lot # 64 - God Bless These Herbs! 25"x19" Cross Framed Cross Stitch

Starting Bid: $ 5.00

Bids:

This sale will end in:

Higher Bidder


Ruby00

Current Bid

$21.00





Lot # 65 - Mid Century Americana Carved Eagle Lowboy Dresser

Starting Bid: $ 5.00

Bids:

This sale will end in:

Higher Bidder


98109

Current Bid

$13.00





Lot # 66 - Americana Carved Wood Eagle Full Size Headboard & Frame- Mattress Not Included

Starting Bid: $ 5.00

Bids:

This sale will end in:

Higher Bidder


--

Current Bid

No Bid





Lot # 67 - Petite Mid Century Desk w/ Veneer Top

Starting Bid: $ 5.00

Bids:

This sale will end in:

Higher Bidder


Jtcaminiti

Current Bid

$5.00





Lot # 68 - Jolly Board Pressed Wood Clothing Armoire- Made in Canada

Starting Bid: $ 5.00

Bids:

This sale will end in:

Higher Bidder


Bwaha

Current Bid

$5.00





Lot # 69 - Ornate Retro Book Case/Shelving Units- Books Not Included

Starting Bid: $ 5.00

Bids:

This sale will end in:

Higher Bidder


banditcat24

Current Bid

$5.00





Lot # 70 - Modern 2 Tiered Desk & Office Chair Pair

Starting Bid: $ 5.00

Bids:

This sale will end in:

Higher Bidder


--

Current Bid

No Bid





Lot # 71 - Carolina Mirror Company Beveled Glass 35" Wall Hanging Mirror

Starting Bid: $ 5.00

Bids:

This sale will end in:

Higher Bidder


Jtcaminiti

Current Bid

$5.00





Lot # 72 - Modern Floral Canvas Trio & Decorative Wood Shelves

Starting Bid: $ 5.00

Bids:

This sale will end in:

Higher Bidder


--

Current Bid

No Bid





Lot # 73 - Luxury Queen Size Velveteen Bedding Set From Macy's- Pillows & Comforter

Starting Bid: $ 5.00

Bids:

This sale will end in:

Higher Bidder


Vintagecollector

Current Bid

$5.00





Lot # 74 - Men's Wardrobe- Stafford, Alfani, Van Heusen, Izod, Nautica, Gap

Starting Bid: $ 5.00

Bids:

This sale will end in:

Higher Bidder


greyer

Current Bid

$5.00





Lot # 75 - Women's Clothing- Some New With Tags

Starting Bid: $ 5.00

Bids:

This sale will end in:

Higher Bidder


98109

Current Bid

$7.00





Lot # 76 - Men's Stafford Suit Coat Pair- Navy & Grey

Starting Bid: $ 5.00

Bids:

This sale will end in:

Higher Bidder


greyer

Current Bid

$5.00





Lot # 77 - Men's Vintage Coat Pair- Leather & Members Only

Starting Bid: $ 5.00

Bids:

This sale will end in:

Higher Bidder


--

Current Bid

No Bid





Lot # 78 - Men's Outerwear Collection- Columbia, Weatherproof, and More!

Starting Bid: $ 5.00

Bids:

This sale will end in:

Higher Bidder


--

Current Bid

No Bid





Lot # 79 - Women's Pelle Vintage Leather Coat w/ Designer Detail

Starting Bid: $ 5.00

Bids:

This sale will end in:

Higher Bidder


98109

Current Bid

$5.00





Lot # 80 - Women's XS Wool & Down Outerwear- Calvin Klein & Buffalo

Starting Bid: $ 5.00

Bids:

This sale will end in:

Higher Bidder


98109

Current Bid

$5.00





Lot # 81 - Men's Wool Hat & Tie Collection- Van Heusen, Kenneth Cole, Perry Ellis

Starting Bid: $ 5.00

Bids:

This sale will end in:

Higher Bidder


--

Current Bid

No Bid





Lot # 82 - Hofbauer Byrds Ruby Crystal Trinket Dish & Hand Stitched Vintage Table Linens

Starting Bid: $ 5.00

Bids:

This sale will end in:

Higher Bidder


mchurchw1

Current Bid

$5.00





Lot # 83 - 925 Silver Pendant w/ Center Stone & Antique Sterling Layered Necklaces

Starting Bid: $ 5.00

Bids:

This sale will end in:

Higher Bidder


AntiquesEtc

Current Bid

$28.00





Lot # 84 - Alpaca Mexico Abalone Jewelry Collection & More

Starting Bid: $ 5.00

Bids:

This sale will end in:

Higher Bidder


Seabreeze12

Current Bid

$72.00





Lot # 85 - Asian Inspired Cherry Wood Jewelry Box w/ Stone Inlay

Starting Bid: $ 5.00

Bids:

This sale will end in:

Higher Bidder


Vintagecollector

Current Bid

$6.00





Lot # 86 - 55" Wide Tufted Bench

Starting Bid: $ 5.00

Bids:

This sale will end in:

Higher Bidder


JennB

Current Bid

$26.00





Lot # 87 - Retro Rolling Kitchen Cart with Chrome Accents

Starting Bid: $ 5.00

Bids:

This sale will end in:

Higher Bidder


StacyK7

Current Bid

$16.00





Lot # 88 - 55" T Solid Oak Filing Cabinet

Starting Bid: $ 5.00

Bids:

This sale will end in:

Higher Bidder


--

Current Bid

No Bid





Lot # 89 - 29" Tall Wood Plant Stand/Side Table

Starting Bid: $ 5.00

Bids:

This sale will end in:

Higher Bidder


Bwaha

Current Bid

$19.00





Lot # 90 - Shabby Chic Rustic Country Storage Cabinet

Starting Bid: $ 5.00

Bids:

This sale will end in:

Higher Bidder


AntiquesEtc

Current Bid

$52.00





Lot # 91 - Vintage Stained Glass Hanging Planter & More!

Starting Bid: $ 5.00

Bids:

This sale will end in:

Higher Bidder


Bwaha

Current Bid

$6.00





Lot # 92 - Modern Solid Wood Dining Table w/ 5 Chairs

Starting Bid: $ 5.00

Bids:

This sale will end in:

Higher Bidder


--

Current Bid

No Bid





Lot # 93 - Olivetti CX 880 Typewriter and Carrying Case- Untested

Starting Bid: $ 5.00

Bids:

This sale will end in:

Higher Bidder


A Des

Current Bid

$9.00





Lot # 94 - 43"x 66" Great Quality Woven Geometric Area Rug

Starting Bid: $ 5.00

Bids:

This sale will end in:

Higher Bidder


98109

Current Bid

$5.00





Lot # 95 - Vintage Metal Globe Wernicke Desk & "Do More" Vintage Office Chair

Starting Bid: $ 5.00

Bids:

This sale will end in:

Higher Bidder


Floydy12

Current Bid

$5.00