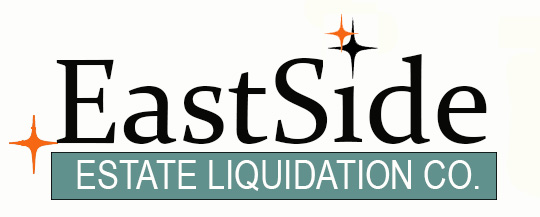 For The Vintage Enthusiasts- West Seattle Auction Full of Trucks, Tools, Art, Instruments, and More!
This auction is full of cool finds for vintage enthusiasts, including Trucks (1954 Ford F100 Show Car & 2014 Toyota Tacoma), MCM Furniture, Local Art, Tools, Milwaukee work bench, Pendleton Clothing, Motorcycle Gear, DW Drumset, Collectible China, and much much more!
Pickups for this auction will occur on January 8th from 10-4. The address will be posted on your invoice the morning of pick ups.
There is a 15% buyers premium on all items won. In additional to state tax, unless reseller's permit has been provided.

Start Date/Time: 2022-12-29 07:00:00
End Date/Time: 2023-01-05 19:00:00
PickUp Date/Time:
Lot # 1 - Vintage Pristine 1954 Ford F100 Show Car

Starting Bid: $ 38500.00

Bids:

This sale will end in:

Higher Bidder


--

Current Bid

No Bid





Lot # 2 - 2014 Toyota Tacoma 4x4 V6 SRS- 60k Miles

Starting Bid: $ 28000.00

Bids:

This sale will end in:

Higher Bidder


--

Current Bid

No Bid





Lot # 3 - DW Performance Series 5 Piece Drum Set- Entire Set Up KB

Starting Bid: $ 1200.00

Bids:

This sale will end in:

Higher Bidder


NealJ

Current Bid

$1,875.00





Lot # 4 - Vintage Art Deco Waterfall Dresser w/ Round Mirror

Starting Bid: $ 5.00

Bids:

This sale will end in:

Higher Bidder


LarryFD

Current Bid

$225.00





Lot # 5 - Beautiful Solid Wood High Gloss Art Deco Chest

Starting Bid: $ 5.00

Bids:

This sale will end in:

Higher Bidder


LarryFD

Current Bid

$106.00





Lot # 6 - Vintage Sonora Radio RET-210 (1947)

Starting Bid: $ 5.00

Bids:

This sale will end in:

Higher Bidder


JoJoDenty

Current Bid

$36.00





Lot # 7 - Signed Kyler Martz Framed Art "Historic Whaleships of The Pacific Northwest"

Starting Bid: $ 5.00

Bids:

This sale will end in:

Higher Bidder


Ta

Current Bid

$301.00





Lot # 8 - Retro Galanz Top Freezer Refrigerator- LIKE NEW!

Starting Bid: $ 5.00

Bids:

This sale will end in:

Higher Bidder


am141404

Current Bid

$101.00





Lot # 9 - Signed American Traditional Artwork by Kyler Martz- 116/125

Starting Bid: $ 5.00

Bids:

This sale will end in:

Higher Bidder


bbridge24

Current Bid

$56.00





Lot # 10 - MCM 90" Joybird Sofa

Starting Bid: $ 5.00

Bids:

This sale will end in:

Higher Bidder


Equinto

Current Bid

$360.00





Lot # 11 - Gorgeous Framed 3D Carved Wood Artwork of the Puget Sound

Starting Bid: $ 5.00

Bids:

This sale will end in:

Higher Bidder


JoJoDenty

Current Bid

$200.00





Lot # 12 - Vintage Art Deco Waterfall Tallboy Dresser

Starting Bid: $ 5.00

Bids:

This sale will end in:

Higher Bidder


LarryFD

Current Bid

$165.00





Lot # 13 - Vintage Solid Wood Art Deco Waterfall Side Tables

Starting Bid: $ 5.00

Bids:

This sale will end in:

Higher Bidder


Arbobo

Current Bid

$41.00





Lot # 15 - Wood Magazine Side Table Combo

Starting Bid: $ 5.00

Bids:

This sale will end in:

Higher Bidder


SeattleBennett

Current Bid

$21.00





Lot # 16 - Modern Wood Side Table Combo

Starting Bid: $ 5.00

Bids:

This sale will end in:

Higher Bidder


SeattleMom1

Current Bid

$16.00





Lot # 17 - Lorren Home Trends & Anthropologie Dishware

Starting Bid: $ 5.00

Bids:

This sale will end in:

Higher Bidder


tigertail22

Current Bid

$7.00





Lot # 18 - Complete Serving Set- Lorren Home Trends, Glassware & Stainless Flatware

Starting Bid: $ 5.00

Bids:

This sale will end in:

Higher Bidder


tigertail22

Current Bid

$6.00





Lot # 19 - Hostess With The Mostest- Vintage Table Linens and Glass/Crystal Ware

Starting Bid: $ 5.00

Bids:

This sale will end in:

Higher Bidder


--

Current Bid

No Bid





Lot # 20 - High Class Barware & Hand Forged Japanese Chef's Knife

Starting Bid: $ 5.00

Bids:

This sale will end in:

Higher Bidder


stgangl

Current Bid

$26.00





Lot # 21 - Pasta Night! Nonstick Pans, Metal Colander set, Atlas 150 Pasta Maker

Starting Bid: $ 5.00

Bids:

This sale will end in:

Higher Bidder


Nine

Current Bid

$51.00





Lot # 22 - Vintage Mickey Serving Tray & Cup

Starting Bid: $ 5.00

Bids:

This sale will end in:

Higher Bidder


Thunderchief

Current Bid

$6.00





Lot # 23 - Trio of Vintage Oil Lamps- Cobalt and Crystal Cut Glass

Starting Bid: $ 5.00

Bids:

This sale will end in:

Higher Bidder


Stay1*

Current Bid

$5.00





Lot # 24 - Calling Vintage Car Lovers- Cadillac Deville & Ford F100 Collectibles

Starting Bid: $ 5.00

Bids:

This sale will end in:

Higher Bidder


Kups56

Current Bid

$7.00





Lot # 25 - Marilyn Monroe Decoupage Hat/Coat Rack

Starting Bid: $ 5.00

Bids:

This sale will end in:

Higher Bidder


LaceyK

Current Bid

$8.00





Lot # 26 - Custom Coleman Pin Striped Steel Belted Cooler

Starting Bid: $ 5.00

Bids:

This sale will end in:

Higher Bidder


LarryFD

Current Bid

$265.00





Lot # 27 - Jojo Siwa Children's Twin Bed & Memory Foam Mattress

Starting Bid: $ 5.00

Bids:

This sale will end in:

Higher Bidder


tigertail22

Current Bid

$5.00





Lot # 28 - Parkit Voyager Camping Chair & Cooler Set/Summer Dishware

Starting Bid: $ 5.00

Bids:

This sale will end in:

Higher Bidder


bbridge24

Current Bid

$16.00





Lot # 29 - The Largest Lot of Disney Stuffies You've Ever Seen!

Starting Bid: $ 5.00

Bids:

This sale will end in:

Higher Bidder


Frypan

Current Bid

$13.00





Lot # 30 - LOADS of Sparkly Childrens Clothes - Sizes 6 - 8

Starting Bid: $ 5.00

Bids:

This sale will end in:

Higher Bidder


SClair206

Current Bid

$11.00





Lot # 31 - Mens Shoes - Size 14 & 15 - New Balance - Keens

Starting Bid: $ 5.00

Bids:

This sale will end in:

Higher Bidder


Thunderchief

Current Bid

$115.00





Lot # 32 - Men's Short Sleeve Button Ups - Size L - XXL - Taylor Stitch - Bridge & Burn

Starting Bid: $ 5.00

Bids:

This sale will end in:

Higher Bidder


DaigleFlips

Current Bid

$65.00





Lot # 33 - Mens Swim Shorts & Tanks - Size 36 - 40 - O'Neill - Quiksilver - Rip Curl - Hurley

Starting Bid: $ 5.00

Bids:

This sale will end in:

Higher Bidder


Frypan

Current Bid

$16.00





Lot # 34 - Mens Pants & Shorts - Size 36 - 40 - Volcom - Levi - O'Neill - Hurley - Vans

Starting Bid: $ 5.00

Bids:

This sale will end in:

Higher Bidder


Frypan

Current Bid

$42.00





Lot # 35 - Mens XL Black Winter Coats & Vest - Element - Carhartt

Starting Bid: $ 5.00

Bids:

This sale will end in:

Higher Bidder


Nodtvedt

Current Bid

$23.00





Lot # 36 - Loads of Tools - Tool Chest NOT Included

Starting Bid: $ 5.00

Bids:

This sale will end in:

Higher Bidder


Arbobo

Current Bid

$51.00





Lot # 37 - Dewalt Power Drill & Bits with Extras

Starting Bid: $ 5.00

Bids:

This sale will end in:

Higher Bidder


7629

Current Bid

$58.00





Lot # 38 - Like New Power Tools - Ridgid - B&D - Makita

Starting Bid: $ 5.00

Bids:

This sale will end in:

Higher Bidder


Kups56

Current Bid

$43.00





Lot # 39 - Very 1990s 2000s Track Lighting

Starting Bid: $ 5.00

Bids:

This sale will end in:

Higher Bidder


--

Current Bid

No Bid





Lot # 40 - LIKE NEW - Milwaukee 60" Mobile Work Station

Starting Bid: $ 150.00

Bids:

This sale will end in:

Higher Bidder


Mister Ranch

Current Bid

$505.00





Lot # 41 - Like New - Everlast Punching Bag & Trideer Gloves

Starting Bid: $ 5.00

Bids:

This sale will end in:

Higher Bidder


Nine

Current Bid

$22.00





Lot # 42 - Car Care Kit - Craftsman Inflator - Engine Starter - Chemical Guys

Starting Bid: $ 5.00

Bids:

This sale will end in:

Higher Bidder


lady206

Current Bid

$28.00





Lot # 43 - Fun in the Sun with the Little One

Starting Bid: $ 5.00

Bids:

This sale will end in:

Higher Bidder


LarryFD

Current Bid

$9.00





Lot # 44 - Uline Utility Wagon

Starting Bid: $ 5.00

Bids:

This sale will end in:

Higher Bidder


Leen

Current Bid

$38.00





Lot # 45 - Solid Wood California King 4 Post Bed & Beautyrest Black Mattress

Starting Bid: $ 5.00

Bids:

This sale will end in:

Higher Bidder


tigertail22

Current Bid

$11.00





Lot # 46 - Black Manufactured Wood Mid Century Style Coffee Table

Starting Bid: $ 5.00

Bids:

This sale will end in:

Higher Bidder


SeattleMom1

Current Bid

$7.00





Lot # 47 - Vintage Esso Die Cut Metal Garage Signs & 1929 Ford Model A Hot Rod

Starting Bid: $ 5.00

Bids:

This sale will end in:

Higher Bidder


bbridge24

Current Bid

$46.00





Lot # 49 - Folk Art- Large Ship in a Bottle & Nautical Framed Ship Scene

Starting Bid: $ 5.00

Bids:

This sale will end in:

Higher Bidder


xazurex

Current Bid

$5.00





Lot # 50 - Men's Sunnies Collection- Keen, Von Zipper & Warby Parker

Starting Bid: $ 5.00

Bids:

This sale will end in:

Higher Bidder


Chickenlady

Current Bid

$21.00





Lot # 51 - Ready To Ride! Shoei Bike Helmet, Rev' It Leather Gloves, Screaming Eagle Tuner

Starting Bid: $ 5.00

Bids:

This sale will end in:

Higher Bidder


Thunderchief

Current Bid

$77.00





Lot # 52 - Chippewa Men's Leather Riding Boots- Size 14

Starting Bid: $ 5.00

Bids:

This sale will end in:

Higher Bidder


Thunderchief

Current Bid

$62.00





Lot # 53 - Triumph Bobber Black Genuine Leather Riding Jacket- XL

Starting Bid: $ 5.00

Bids:

This sale will end in:

Higher Bidder


Bidderx

Current Bid

$75.00





Lot # 54 - Large Vintage Afghans

Starting Bid: $ 5.00

Bids:

This sale will end in:

Higher Bidder


Frypan

Current Bid

$16.00





Lot # 55 - Thyssen Keramik Danmark No. 187- Decorative Stoneware

Starting Bid: $ 5.00

Bids:

This sale will end in:

Higher Bidder


Stay1*

Current Bid

$13.00





Lot # 56 - Modern Vintage Style Crosley Radio and Metal Teapot

Starting Bid: $ 5.00

Bids:

This sale will end in:

Higher Bidder


tigertail22

Current Bid

$16.00





Lot # 57 - Women's Shoes – Size 8.5 & 9

Starting Bid: $ 5.00

Bids:

This sale will end in:

Higher Bidder


Thunderchief

Current Bid

$11.00





Lot # 58 - Pair of Rose Bushes

Starting Bid: $ 5.00

Bids:

This sale will end in:

Higher Bidder


benny151

Current Bid

$33.00





Lot # 59 - Men's Long Sleeve Button Ups - OBEY – Brooks Brothers - Faherty

Starting Bid: $ 5.00

Bids:

This sale will end in:

Higher Bidder


DaigleFlips

Current Bid

$71.00





Lot # 60 - Comfy Cozy Menswear L- XL – Oscar de la Renta – Faherty - Goodfellow

Starting Bid: $ 5.00

Bids:

This sale will end in:

Higher Bidder


DaigleFlips

Current Bid

$25.00





Lot # 61 - Men's Pendleton Collection - Size L – XL

Starting Bid: $ 5.00

Bids:

This sale will end in:

Higher Bidder


DaigleFlips

Current Bid

$75.00





Lot # 62 - Men's Suit Coat Pair - Joseph Abboud - Chereskin

Starting Bid: $ 5.00

Bids:

This sale will end in:

Higher Bidder


Frypan

Current Bid

$30.00





Lot # 63 - Brooks Brothers 1818 Blue Suit Coat & Pants - Size 48R/W42

Starting Bid: $ 5.00

Bids:

This sale will end in:

Higher Bidder


Frypan

Current Bid

$30.00





Lot # 64 - Retro Rockabilly Trinkets

Starting Bid: $ 5.00

Bids:

This sale will end in:

Higher Bidder


Saratopia

Current Bid

$13.00





Lot # 65 - Men's Modern Accessories

Starting Bid: $ 5.00

Bids:

This sale will end in:

Higher Bidder


SeattleBennett

Current Bid

$16.00





Lot # 66 - Vintage Tie Collection

Starting Bid: $ 5.00

Bids:

This sale will end in:

Higher Bidder


Thunderchief

Current Bid

$12.00





Lot # 67 - Vintage, Modern, Local & Small Biz T-shirt Collection 1

Starting Bid: $ 5.00

Bids:

This sale will end in:

Higher Bidder


Bidderx

Current Bid

$41.00





Lot # 68 - Vintage, Modern, Local & Small Biz T-shirt Collection 2

Starting Bid: $ 5.00

Bids:

This sale will end in:

Higher Bidder


Liora

Current Bid

$30.00





Lot # 69 - Vintage Trinkets & Treasures

Starting Bid: $ 5.00

Bids:

This sale will end in:

Higher Bidder


Saratopia

Current Bid

$6.00





Lot # 70 - Cast Iron Wall Bracket Pair with Hinges

Starting Bid: $ 5.00

Bids:

This sale will end in:

Higher Bidder


Stay1*

Current Bid

$16.00





Lot # 71 - Eco Conscious Garage Refresh - Sun Joe - Ryobi - B&D

Starting Bid: $ 5.00

Bids:

This sale will end in:

Higher Bidder


Nine

Current Bid

$56.00





Lot # 72 - Burly Shiny Red Milwaukee Hand Truck

Starting Bid: $ 5.00

Bids:

This sale will end in:

Higher Bidder


Chavor

Current Bid

$24.00





Lot # 73 - Vintage Automotive Decor

Starting Bid: $ 5.00

Bids:

This sale will end in:

Higher Bidder


Thunderchief

Current Bid

$12.00





Lot # 74 - For Outdoor Enthusiasts

Starting Bid: $ 5.00

Bids:

This sale will end in:

Higher Bidder


bbridge24

Current Bid

$31.00





Lot # 75 - Auto Recline Brown Suede Couch - Untested

Starting Bid: $ 5.00

Bids:

This sale will end in:

Higher Bidder


--

Current Bid

No Bid





Lot # 76 - Floral & Fancy

Starting Bid: $ 5.00

Bids:

This sale will end in:

Higher Bidder


am141404

Current Bid

$11.00





Lot # 77 - The Festive Table- Hand painted Aurelio Ramirez

Starting Bid: $ 5.00

Bids:

This sale will end in:

Higher Bidder


Amisam

Current Bid

$15.00





Lot # 78 - Antique Chinese Export United Wilson UW 1897 Rectangle Platter

Starting Bid: $ 5.00

Bids:

This sale will end in:

Higher Bidder


benny151

Current Bid

$57.00





Lot # 79 - Royal Copenhagen 1/525 & 1/719 - First Quality

Starting Bid: $ 5.00

Bids:

This sale will end in:

Higher Bidder


Dxu55

Current Bid

$36.00





Lot # 80 - Vintage Salamina Vernon Kilns Plates - Rockwell Kent - 9.5"D

Starting Bid: $ 5.00

Bids:

This sale will end in:

Higher Bidder


Nanners

Current Bid

$32.00





Lot # 81 - Signed Doña Rosa Coyotepec Oaxaca Black Pottery Vase - 8"T

Starting Bid: $ 5.00

Bids:

This sale will end in:

Higher Bidder


Frypan

Current Bid

$20.00





Lot # 82 - Vintage Blue Transferware- Miali, Rosenthal, Wedgwood, Staffordshire

Starting Bid: $ 5.00

Bids:

This sale will end in:

Higher Bidder


anthropologista

Current Bid

$30.00





Lot # 83 - Tea Party 1 – Melba – Coalport – Spode – Aynsley

Starting Bid: $ 5.00

Bids:

This sale will end in:

Higher Bidder


Abutterman

Current Bid

$10.00





Lot # 84 - Tea Party 2 - Royal Grafton, Johann Haviland, Royal Windsor, White House

Starting Bid: $ 5.00

Bids:

This sale will end in:

Higher Bidder


RetroKitty

Current Bid

$11.00





Lot # 85 - Portmeirion Botanic Garden - Bowls, Chargers, Dinner & Salad Plates

Starting Bid: $ 5.00

Bids:

This sale will end in:

Higher Bidder


benny151

Current Bid

$45.00





Lot # 86 - Portmeirion Botanic Garden - Vintage to Modern Servingware

Starting Bid: $ 5.00

Bids:

This sale will end in:

Higher Bidder


tfwally

Current Bid

$48.00





Lot # 87 - Vintage RWP The Wilton Co. Armetale Reggae Thick Heavy Serving Set

Starting Bid: $ 5.00

Bids:

This sale will end in:

Higher Bidder


Music lover

Current Bid

$68.00





Lot # 88 - Pretty in Pink- Royal Rudolstadt, Limoges, Crown Dorset, KPM, Spode

Starting Bid: $ 5.00

Bids:

This sale will end in:

Higher Bidder


Suebaby

Current Bid

$6.00





Lot # 89 - We Make a Grape Bunch

Starting Bid: $ 5.00

Bids:

This sale will end in:

Higher Bidder


Winewriter

Current Bid

$5.00





Lot # 90 - Collectible Starbucks Mugs

Starting Bid: $ 5.00

Bids:

This sale will end in:

Higher Bidder


lady206

Current Bid

$28.00





Lot # 91 - Russell Wilson Seahawks Super Bowl Jersey - Size L

Starting Bid: $ 5.00

Bids:

This sale will end in:

Higher Bidder


Seafind

Current Bid

$6.00





Lot # 92 - Vintage Mens Clothes

Starting Bid: $ 5.00

Bids:

This sale will end in:

Higher Bidder


ohDanielle

Current Bid

$9.00





Lot # 93 - Antique Christening Gowns

Starting Bid: $ 5.00

Bids:

This sale will end in:

Higher Bidder


Frypan

Current Bid

$7.00





Lot # 94 - Art Deco Tea Party

Starting Bid: $ 5.00

Bids:

This sale will end in:

Higher Bidder


JMo

Current Bid

$6.00





Lot # 95 - Loads of Lusterware & Vintage Bavarian Lemonade Pitcher

Starting Bid: $ 5.00

Bids:

This sale will end in:

Higher Bidder


Chickenlady

Current Bid

$16.00





Lot # 96 - Vintage Leather Fossil Brand Bags

Starting Bid: $ 5.00

Bids:

This sale will end in:

Higher Bidder


LarryFD

Current Bid

$92.00





Lot # 97 - Delft Collection – KLM Houses

Starting Bid: $ 5.00

Bids:

This sale will end in:

Higher Bidder


Chickenlady

Current Bid

$19.00





Lot # 98 - I like your mug

Starting Bid: $ 5.00

Bids:

This sale will end in:

Higher Bidder


Saratopia

Current Bid

$17.00





Lot # 99 - Funky Chunky Jewelry 1

Starting Bid: $ 5.00

Bids:

This sale will end in:

Higher Bidder


Franklin2022

Current Bid

$14.00





Lot # 100 - Funky Chunky Jewelry 2

Starting Bid: $ 5.00

Bids:

This sale will end in:

Higher Bidder


Franklin2022

Current Bid

$11.00





Lot # 101 - O So Floral Fem - Wedgewood - Lefton - Royal Winton

Starting Bid: $ 5.00

Bids:

This sale will end in:

Higher Bidder


Amisam

Current Bid

$27.00





Lot # 102 - Vintage Pier 1 Macintosh Ceramics & More

Starting Bid: $ 5.00

Bids:

This sale will end in:

Higher Bidder


Frypan

Current Bid

$5.00





Lot # 103 - Antique & Vintage Made in Japan - Made in Occupied Japan Ceramics

Starting Bid: $ 5.00

Bids:

This sale will end in:

Higher Bidder


benny151

Current Bid

$9.00





Lot # 104 - Stunning Limoges - White, Cobalt & Gold

Starting Bid: $ 5.00

Bids:

This sale will end in:

Higher Bidder


Suebaby

Current Bid

$54.00





Lot # 105 - 1960s/1970s Prairie Dress – possibly Gunne Sax

Starting Bid: $ 5.00

Bids:

This sale will end in:

Higher Bidder


Ta

Current Bid

$41.00





Lot # 106 - Vintage Kimono Robe

Starting Bid: $ 5.00

Bids:

This sale will end in:

Higher Bidder


HoneyBadger

Current Bid

$7.00





Lot # 107 - Vintage Costume Jewelry

Starting Bid: $ 5.00

Bids:

This sale will end in:

Higher Bidder


Franklin2022

Current Bid

$21.00





Lot # 108 - Vintage 10k Gold Filigree Pin

Starting Bid: $ 5.00

Bids:

This sale will end in:

Higher Bidder


Hanbakrag

Current Bid

$22.00





Lot # 109 - 1978 - 1979 Matchbox Models of Yesteryear - Collection 1

Starting Bid: $ 5.00

Bids:

This sale will end in:

Higher Bidder


taz

Current Bid

$42.00





Lot # 110 - 1978 - 1979 Matchbox Models of Yesteryear - Collection 2

Starting Bid: $ 5.00

Bids:

This sale will end in:

Higher Bidder


taz

Current Bid

$41.00





Lot # 111 - 1978 - 1979 Matchbox Models of Yesteryear - Collection 3

Starting Bid: $ 5.00

Bids:

This sale will end in:

Higher Bidder


taz

Current Bid

$41.00





Lot # 112 - 1978 - 1979 Matchbox Models of Yesteryear - Collection 4

Starting Bid: $ 5.00

Bids:

This sale will end in:

Higher Bidder


taz

Current Bid

$41.00





Lot # 113 - Model Plane Repair Yard - Click to See All

Starting Bid: $ 5.00

Bids:

This sale will end in:

Higher Bidder


LarryFD

Current Bid

$9.00





Lot # 114 - Haviland Family - Vintage to Modern

Starting Bid: $ 5.00

Bids:

This sale will end in:

Higher Bidder


Frypan

Current Bid

$10.00





Lot # 115 - Vintage Royal Doulton, Belleek & Friends

Starting Bid: $ 5.00

Bids:

This sale will end in:

Higher Bidder


--

Current Bid

No Bid





Lot # 116 - Vintage Noritake & Nippon

Starting Bid: $ 5.00

Bids:

This sale will end in:

Higher Bidder


Amisam

Current Bid

$5.00





Lot # 117 - Electric Floral Pieces - Dresden

Starting Bid: $ 5.00

Bids:

This sale will end in:

Higher Bidder


Chickenlady

Current Bid

$31.00





Lot # 118 - De Grazia Plates

Starting Bid: $ 5.00

Bids:

This sale will end in:

Higher Bidder


Amisam

Current Bid

$16.00





Lot # 119 - Something a Bit Moodier- Signed Cody Pottery, Milo Duke, Mariposa

Starting Bid: $ 5.00

Bids:

This sale will end in:

Higher Bidder


Chickenlady

Current Bid

$32.00





Lot # 120 - Antique & Vintage Transferware - Spode - Vernon Kilns

Starting Bid: $ 5.00

Bids:

This sale will end in:

Higher Bidder


Suebaby

Current Bid

$6.00





Lot # 121 - The Finer Things - Capodimonte Rose & Heart Dish

Starting Bid: $ 5.00

Bids:

This sale will end in:

Higher Bidder


Suebaby

Current Bid

$6.00





Lot # 122 - Woven Tapestry & Navajo Sand Paint Art

Starting Bid: $ 5.00

Bids:

This sale will end in:

Higher Bidder


Amisam

Current Bid

$11.00





Lot # 123 - Potpourri of Vintage

Starting Bid: $ 5.00

Bids:

This sale will end in:

Higher Bidder


Chickenlady

Current Bid

$6.00





Lot # 124 - Colorful Wearables- Johnny Was, Handmade Quilt

Starting Bid: $ 5.00

Bids:

This sale will end in:

Higher Bidder


lady206

Current Bid

$46.00





Lot # 125 - Ceramics! Glass! o my!

Starting Bid: $ 5.00

Bids:

This sale will end in:

Higher Bidder


Chickenlady

Current Bid

$31.00





Lot # 126 - Vintage Hutschenreuther Cherub Figurines

Starting Bid: $ 5.00

Bids:

This sale will end in:

Higher Bidder


Chickenlady

Current Bid

$69.00





Lot # 127 - Silver Plate & Pewter Servingware- Arthur Court

Starting Bid: $ 5.00

Bids:

This sale will end in:

Higher Bidder


Chickenlady

Current Bid

$16.00





Lot # 128 - Mix & Match Tea Cups - Aynsley – Phoenix – Hammersley – Paragon

Starting Bid: $ 5.00

Bids:

This sale will end in:

Higher Bidder


Suebaby

Current Bid

$13.00





Lot # 129 - Antique Vintage Large Stoneware Bowls & Pitchers

Starting Bid: $ 5.00

Bids:

This sale will end in:

Higher Bidder


Chickenlady

Current Bid

$12.00





Lot # 130 - Tea Service and Ethiopian Carved Coffee Serving Tray

Starting Bid: $ 5.00

Bids:

This sale will end in:

Higher Bidder


ktr1994

Current Bid

$125.00





Lot # 131 - Religious Goods

Starting Bid: $ 5.00

Bids:

This sale will end in:

Higher Bidder


Hanbakrag

Current Bid

$18.00





Lot # 132 - 2001 Sportcraft Croquet Set

Starting Bid: $ 5.00

Bids:

This sale will end in:

Higher Bidder


Osteomrose

Current Bid

$19.00





Lot # 133 - Carved & Crafted Decor

Starting Bid: $ 5.00

Bids:

This sale will end in:

Higher Bidder


RainyL

Current Bid

$5.00





Lot # 134 - Airbrush Makeup & Haircare

Starting Bid: $ 5.00

Bids:

This sale will end in:

Higher Bidder


tigertail22

Current Bid

$11.00





Lot # 135 - Noritake & Limoges France Collection

Starting Bid: $ 5.00

Bids:

This sale will end in:

Higher Bidder


Amisam

Current Bid

$5.00





Lot # 136 - Quirky & Cool Vintage- Art Deco Limoges

Starting Bid: $ 5.00

Bids:

This sale will end in:

Higher Bidder


ohDanielle

Current Bid

$36.00





Lot # 137 - Pin Collection - 2 Sterling Pins

Starting Bid: $ 5.00

Bids:

This sale will end in:

Higher Bidder


Suebaby

Current Bid

$34.00





Lot # 138 - Vintage Diana, Princess of Wales Memorial Stamps

Starting Bid: $ 5.00

Bids:

This sale will end in:

Higher Bidder


--

Current Bid

No Bid





Lot # 139 - Sterling Silver Jewelry Variety

Starting Bid: $ 5.00

Bids:

This sale will end in:

Higher Bidder


Franklin2022

Current Bid

$8.00





Lot # 140 - The Big Pots

Starting Bid: $ 5.00

Bids:

This sale will end in:

Higher Bidder


Kaiser

Current Bid

$12.00





Lot # 141 - Retro Backyard Barbecue Kit - Retro Dometic Chairs

Starting Bid: $ 5.00

Bids:

This sale will end in:

Higher Bidder


tigertail22

Current Bid

$11.00





Lot # 142 - Home Goods

Starting Bid: $ 5.00

Bids:

This sale will end in:

Higher Bidder


Blinkycat

Current Bid

$6.00





Lot # 143 - Toys, Puzzles, and Games - Mini Micro Kickboard

Starting Bid: $ 5.00

Bids:

This sale will end in:

Higher Bidder


SClair206

Current Bid

$5.00





Lot # 144 - Mid Century Dominion Fan & Lamp

Starting Bid: $ 5.00

Bids:

This sale will end in:

Higher Bidder


Stay1*

Current Bid

$11.00





Lot # 145 - Solid Wood Vintage Pedestal Table

Starting Bid: $ 5.00

Bids:

This sale will end in:

Higher Bidder


SeattleBennett

Current Bid

$24.00





Lot # 146 - LG 55" 4K UHD LED Smart TV W/ Wall Mount

Starting Bid: $ 5.00

Bids:

This sale will end in:

Higher Bidder


Twila

Current Bid

$111.00





Lot # 147 - LARGE "Family at the Beach" Signed Don Hatfield Framed Art - 33/85

Starting Bid: $ 5.00

Bids:

This sale will end in:

Higher Bidder


tigertail22

Current Bid

$52.00





Lot # 148 - Cristal D' Arques, Lenox, and Gorgeous Cut Crystal

Starting Bid: $ 5.00

Bids:

This sale will end in:

Higher Bidder


Nine

Current Bid

$5.00