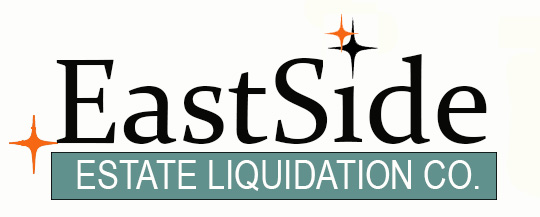 Danish Delight- An MCM Explosion In Lake Hills Bellevue
This auction is an MCM honey hole!
It is a combination of multiple households that shared a love for Scandinavian design, clean lines, teak furniture, and MCM designs. You will find a large variety of authentic danish furniture designed by notable artists. Among a few are Clausen & Sons, Skovmand & Andersen, Tung Si, Lane, Anderstrup, Frank Doerner, Kai Kristiansen, and Benny Linden. You will also find a large collection of Polish pottery, jewelry made of precious metals (14KT Gold & Platinum), Sterling flatware, vintage & collectible kitchen goods and glassware, retro decor and much more!
Pick-ups will occur on Sunday May 28th, from 10am-2:30pm. If you cannot make this pick-up date/time, do not bid.
Applicable state taxes + a 15% buyer's premium are added.
Please read our terms and conditions prior to bidding. All invoices MUST BE PAID within 48 hours of auction close, or items will be forfeited, and bidding privileges permanently revoked. Bidding is a contractual agreement and obligation to pay. Do not bid if you do not plan to pay, or cannot make pick-ups. Invoices are sent out via email the evening of auction close. Address is not provided until morning of pickups, to maintain security at the residence. Shipping can be arranged for small items. Shipping cost will need to be paid via Venmo/Zelle prior to shipping. Contact Taylor for any questions at 206-650-0017.
CLICK HERE FOR TERMS & CONDITIONS.
CLICK HERE FOR MORE ON PROXY BIDDING.
Start Date/Time: 2023-05-17 07:00:00
End Date/Time: 2023-05-24 19:00:00
PickUp Date/Time:
Lot # 1 - Vintage Platinum Ring with Diamonds & Pearl- 4 Grams

Starting Bid: $ 5.00

Bids:

This sale will end in:

Higher Bidder


QueenLazarus

Current Bid

$310.00





Lot # 2 - Vintage Ring- 10KT Black Hills Gold- 4 Grams

Starting Bid: $ 5.00

Bids:

This sale will end in:

Higher Bidder


HBgail

Current Bid

$49.00





Lot # 3 - 14k Gold Tennis Bracelet with Diamonds- 9 Grams

Starting Bid: $ 5.00

Bids:

This sale will end in:

Higher Bidder


QueenLazarus

Current Bid

$320.00





Lot # 4 - 10k Gold Necklace - Rubies, Emeralds, and Diamond- 3 Grams

Starting Bid: $ 5.00

Bids:

This sale will end in:

Higher Bidder


Seabreeze12

Current Bid

$45.00





Lot # 5 - 14k Gold Swirl Ring with Diamonds- 4 Grams

Starting Bid: $ 5.00

Bids:

This sale will end in:

Higher Bidder


Junkaholic1

Current Bid

$111.00





Lot # 6 - Diamond Tennis Bracelet in 10KT White & Yellow Gold- 13 Grams

Starting Bid: $ 5.00

Bids:

This sale will end in:

Higher Bidder


Seabreeze12

Current Bid

$231.00





Lot # 7 - Clausen & Sons 2 Piece Lighted Danish MCM Credenza

Starting Bid: $ 5.00

Bids:

This sale will end in:

Higher Bidder


atticattr

Current Bid

$610.00





Lot # 8 - Vintage MCM Lucite Grape Bunch

Starting Bid: $ 5.00

Bids:

This sale will end in:

Higher Bidder


PurpleHayes64

Current Bid

$46.00





Lot # 9 - Seattle Skyline Metal Wall Sculpture

Starting Bid: $ 5.00

Bids:

This sale will end in:

Higher Bidder


Mc

Current Bid

$160.00





Lot # 10 - Skovmand & Andersen MCM Teak Dining Table

Starting Bid: $ 5.00

Bids:

This sale will end in:

Higher Bidder


chauncey

Current Bid

$431.00





Lot # 11 - Vintage Stendig Bentwood Cane Chairs

Starting Bid: $ 5.00

Bids:

This sale will end in:

Higher Bidder


seattledrew

Current Bid

$400.00





Lot # 12 - Faux Tree in Asian Style Pot

Starting Bid: $ 5.00

Bids:

This sale will end in:

Higher Bidder


chauncey

Current Bid

$13.00





Lot # 13 - Vintage MCM Modular Wall Unit

Starting Bid: $ 5.00

Bids:

This sale will end in:

Higher Bidder


Ajay

Current Bid

$531.00





Lot # 14 - Bright Retro Lucite Chandelier

Starting Bid: $ 5.00

Bids:

This sale will end in:

Higher Bidder


Stettchri12

Current Bid

$156.00





Lot # 15 - Scandinavian Dining Table and 10 Chairs

Starting Bid: $ 5.00

Bids:

This sale will end in:

Higher Bidder


0326

Current Bid

$355.00





Lot # 16 - Vintage MCM Sectional Cream Sofa

Starting Bid: $ 5.00

Bids:

This sale will end in:

Higher Bidder


MishkaNKia

Current Bid

$120.00





Lot # 17 - Trio of White Cast Lamps

Starting Bid: $ 5.00

Bids:

This sale will end in:

Higher Bidder


MishkaNKia

Current Bid

$37.00





Lot # 18 - Gorgeous Vintage MCM Coffee/Side Table

Starting Bid: $ 5.00

Bids:

This sale will end in:

Higher Bidder


atticattr

Current Bid

$230.00





Lot # 19 - Classic MCM Expandable Slat Bench

Starting Bid: $ 5.00

Bids:

This sale will end in:

Higher Bidder


Narin

Current Bid

$476.00





Lot # 20 - Pair of Vintage MCM Danish End Tables

Starting Bid: $ 5.00

Bids:

This sale will end in:

Higher Bidder


Ajay

Current Bid

$355.00





Lot # 21 - Vintage Libbey Silver Foliage Wine Glasses

Starting Bid: $ 5.00

Bids:

This sale will end in:

Higher Bidder


Fred

Current Bid

$5.00





Lot # 22 - Vintage Smoked Glass Group

Starting Bid: $ 5.00

Bids:

This sale will end in:

Higher Bidder


A Jones

Current Bid

$36.00





Lot # 23 - Vena Kitty Collection

Starting Bid: $ 5.00

Bids:

This sale will end in:

Higher Bidder


Lori

Current Bid

$56.00





Lot # 24 - LARGE Original Oil Painting by Lee Reynolds- Desert Blooms

Starting Bid: $ 5.00

Bids:

This sale will end in:

Higher Bidder


Brookebrooke

Current Bid

$51.00





Lot # 25 - Woven Cord Pot with Dried Grass

Starting Bid: $ 5.00

Bids:

This sale will end in:

Higher Bidder


Fred

Current Bid

$8.00





Lot # 26 - Fabulous MCM Triple Ceiling Light

Starting Bid: $ 5.00

Bids:

This sale will end in:

Higher Bidder


chauncey

Current Bid

$280.00





Lot # 27 - Set of MCM Pottery Bowls & Cups

Starting Bid: $ 5.00

Bids:

This sale will end in:

Higher Bidder


KDL9000

Current Bid

$11.00





Lot # 28 - Scandinavian Christmas Items/Decor

Starting Bid: $ 5.00

Bids:

This sale will end in:

Higher Bidder


sabachic

Current Bid

$41.00





Lot # 29 - LARGE Italian Porcelain Bouquet - Capodimonte

Starting Bid: $ 5.00

Bids:

This sale will end in:

Higher Bidder


Hudsonsellers

Current Bid

$7.00





Lot # 30 - Vintage Avon Steins

Starting Bid: $ 5.00

Bids:

This sale will end in:

Higher Bidder


Narin

Current Bid

$6.00





Lot # 31 - MCM Italian Marble Coffee Table

Starting Bid: $ 5.00

Bids:

This sale will end in:

Higher Bidder


chauncey

Current Bid

$140.00





Lot # 32 - Vintage MCM Sailboat Art

Starting Bid: $ 5.00

Bids:

This sale will end in:

Higher Bidder


98177

Current Bid

$135.00





Lot # 33 - Polish Dishes/Servewear- Boleslawiec 

Starting Bid: $ 5.00

Bids:

This sale will end in:

Higher Bidder


Lori

Current Bid

$59.00





Lot # 34 - Polish Plates and Bowls- Boleslawiec 

Starting Bid: $ 5.00

Bids:

This sale will end in:

Higher Bidder


Lori

Current Bid

$149.00





Lot # 35 - Polish Stonewear Servers Plus- Boleslawiec 

Starting Bid: $ 5.00

Bids:

This sale will end in:

Higher Bidder


Lori

Current Bid

$44.00





Lot # 36 - Vintage Casual Barware- Trader Vics & More

Starting Bid: $ 5.00

Bids:

This sale will end in:

Higher Bidder


Lori

Current Bid

$7.00





Lot # 37 - Polish Tea Service - Boleslaweic

Starting Bid: $ 5.00

Bids:

This sale will end in:

Higher Bidder


Lori

Current Bid

$75.00





Lot # 38 - Beautiful Polish Bakewear - Mixed Lot

Starting Bid: $ 5.00

Bids:

This sale will end in:

Higher Bidder


HBgail

Current Bid

$72.00





Lot # 39 - Polish Stonewear Tea Set - Boleslawiec

Starting Bid: $ 5.00

Bids:

This sale will end in:

Higher Bidder


Ella

Current Bid

$37.00





Lot # 40 - Polish Ceramic Christmas Lot

Starting Bid: $ 5.00

Bids:

This sale will end in:

Higher Bidder


Mac Geez

Current Bid

$56.00





Lot # 41 - Pristine Sealy-Posturepedic Mattress & Stanley Frame

Starting Bid: $ 5.00

Bids:

This sale will end in:

Higher Bidder


SM

Current Bid

$87.00





Lot # 42 - Pair of Modern Stanley Nightstands

Starting Bid: $ 5.00

Bids:

This sale will end in:

Higher Bidder


Beyoncelover

Current Bid

$41.00





Lot # 43 - Modern Stanley Armoire

Starting Bid: $ 5.00

Bids:

This sale will end in:

Higher Bidder


Fred

Current Bid

$6.00





Lot # 44 - Pair of Pfalzgraff Lamps

Starting Bid: $ 5.00

Bids:

This sale will end in:

Higher Bidder


ItalianNSeattle

Current Bid

$51.00





Lot # 45 - Pair of Maben Chairs with Ottoman

Starting Bid: $ 5.00

Bids:

This sale will end in:

Higher Bidder


Dahlia Lady

Current Bid

$5.00





Lot # 46 - Pair of Asian Style Artworks

Starting Bid: $ 5.00

Bids:

This sale will end in:

Higher Bidder


Brookebrooke

Current Bid

$19.00





Lot # 47 - Pale Wooden Bench with Pillows

Starting Bid: $ 5.00

Bids:

This sale will end in:

Higher Bidder


KM

Current Bid

$19.00





Lot # 48 - Black & Gold Vintage Decor

Starting Bid: $ 5.00

Bids:

This sale will end in:

Higher Bidder


Junkaholic1

Current Bid

$6.00





Lot # 49 - Off-White Modern Sectional

Starting Bid: $ 5.00

Bids:

This sale will end in:

Higher Bidder


JennyJae

Current Bid

$27.00





Lot # 50 - Glass & Wrought Iron Coffee Table

Starting Bid: $ 5.00

Bids:

This sale will end in:

Higher Bidder


Stettchri12

Current Bid

$6.00





Lot # 51 - Wrapped Iron Floorlamp

Starting Bid: $ 5.00

Bids:

This sale will end in:

Higher Bidder


atticattr

Current Bid

$36.00





Lot # 52 - So 70's Trio - Shag Art, Macrame and Ottoman

Starting Bid: $ 5.00

Bids:

This sale will end in:

Higher Bidder


RhiannonR

Current Bid

$15.00





Lot # 53 - 47" Vizio TV, Stand, and VCR/CD

Starting Bid: $ 5.00

Bids:

This sale will end in:

Higher Bidder


Hammer II

Current Bid

$6.00





Lot # 54 - Ready To Go Little Girls' Bedroom

Starting Bid: $ 5.00

Bids:

This sale will end in:

Higher Bidder


Dodgegirl61

Current Bid

$5.00





Lot # 55 - White Wicker Shelf with Doors

Starting Bid: $ 5.00

Bids:

This sale will end in:

Higher Bidder


Dodgegirl61

Current Bid

$23.00





Lot # 56 - Children's Cheery Painted Bench

Starting Bid: $ 5.00

Bids:

This sale will end in:

Higher Bidder


Janleemag

Current Bid

$22.00





Lot # 57 - Vintage French Provincial Vanity Desk & Gold Mirror

Starting Bid: $ 5.00

Bids:

This sale will end in:

Higher Bidder


Fred

Current Bid

$72.00





Lot # 58 - MCM Vanity/Desk with Dresser Drawers & Matching Chair

Starting Bid: $ 5.00

Bids:

This sale will end in:

Higher Bidder


98257

Current Bid

$26.00





Lot # 59 - Pair of Blue Lamps

Starting Bid: $ 5.00

Bids:

This sale will end in:

Higher Bidder


Mtimakova

Current Bid

$15.00





Lot # 60 - Vintage MCM Nightstand

Starting Bid: $ 5.00

Bids:

This sale will end in:

Higher Bidder


98257

Current Bid

$9.00





Lot # 61 - Boat Print in Cool Colors

Starting Bid: $ 5.00

Bids:

This sale will end in:

Higher Bidder


Probate lady

Current Bid

$11.00





Lot # 62 - Terrific Bookcase Trio- Books Not Included

Starting Bid: $ 5.00

Bids:

This sale will end in:

Higher Bidder


MishkaNKia

Current Bid

$54.00





Lot # 63 - Abstract Original Painting

Starting Bid: $ 5.00

Bids:

This sale will end in:

Higher Bidder


chris

Current Bid

$26.00





Lot # 64 - Shelves of Mixed Genre Books

Starting Bid: $ 5.00

Bids:

This sale will end in:

Higher Bidder


KDL9000

Current Bid

$5.00





Lot # 65 - Wood Teak Veneer Desk #1

Starting Bid: $ 5.00

Bids:

This sale will end in:

Higher Bidder


Coco

Current Bid

$13.00





Lot # 66 - Wood Teak Veneer Desk #2 w/ Chair

Starting Bid: $ 5.00

Bids:

This sale will end in:

Higher Bidder


Floydy12

Current Bid

$62.00





Lot # 67 - Array of Vintage Vanity Items

Starting Bid: $ 5.00

Bids:

This sale will end in:

Higher Bidder


Hammer II

Current Bid

$18.00





Lot # 68 - Lots of Rocks!

Starting Bid: $ 5.00

Bids:

This sale will end in:

Higher Bidder


GG

Current Bid

$70.00





Lot # 69 - When Cute is Not a Crime - Vintage Ceramics/Porcelain

Starting Bid: $ 5.00

Bids:

This sale will end in:

Higher Bidder


Lion11

Current Bid

$29.00





Lot # 70 - Drinks and Smokes No Longer

Starting Bid: $ 5.00

Bids:

This sale will end in:

Higher Bidder


scottfreehair

Current Bid

$21.00





Lot # 71 - Vintage Disney Duo - Mickey & Snow White

Starting Bid: $ 5.00

Bids:

This sale will end in:

Higher Bidder


PurpleHayes64

Current Bid

$26.00





Lot # 72 - Stone Vase with Brown Veining

Starting Bid: $ 5.00

Bids:

This sale will end in:

Higher Bidder


Stettchri12

Current Bid

$8.00





Lot # 73 - MCM Wood Pelican Sculpture

Starting Bid: $ 5.00

Bids:

This sale will end in:

Higher Bidder


Core876

Current Bid

$25.00





Lot # 74 - Sweet Lot of Vintage Baby Apparel

Starting Bid: $ 5.00

Bids:

This sale will end in:

Higher Bidder


Roxie's Mom

Current Bid

$17.00





Lot # 75 - Vintage Electric Cap Hairdryer

Starting Bid: $ 5.00

Bids:

This sale will end in:

Higher Bidder


KCS

Current Bid

$7.00





Lot # 76 - Sewing Repair Basket

Starting Bid: $ 5.00

Bids:

This sale will end in:

Higher Bidder


sabachic

Current Bid

$6.00





Lot # 77 - Vintage Hat Group

Starting Bid: $ 5.00

Bids:

This sale will end in:

Higher Bidder


sabachic

Current Bid

$26.00





Lot # 78 - Vintage Gloves and Accessories

Starting Bid: $ 5.00

Bids:

This sale will end in:

Higher Bidder


sabachic

Current Bid

$26.00





Lot # 79 - Vintage Glam

Starting Bid: $ 5.00

Bids:

This sale will end in:

Higher Bidder


Floydy12

Current Bid

$5.00





Lot # 80 - Ceramic Dish Set - Olive Theme

Starting Bid: $ 5.00

Bids:

This sale will end in:

Higher Bidder


Hudsonsellers

Current Bid

$6.00





Lot # 81 - Vintage Cameras from Different Eras

Starting Bid: $ 5.00

Bids:

This sale will end in:

Higher Bidder


Lori

Current Bid

$13.00





Lot # 82 - Vintage Erector Set

Starting Bid: $ 5.00

Bids:

This sale will end in:

Higher Bidder


Floydy12

Current Bid

$25.00





Lot # 83 - Asian Inspired Decor Items

Starting Bid: $ 5.00

Bids:

This sale will end in:

Higher Bidder


Fred

Current Bid

$6.00





Lot # 84 - Cat Lover's Delight

Starting Bid: $ 5.00

Bids:

This sale will end in:

Higher Bidder


Writer

Current Bid

$5.00





Lot # 85 - Royal Grafton Coffee Service

Starting Bid: $ 5.00

Bids:

This sale will end in:

Higher Bidder


Fred

Current Bid

$5.00





Lot # 86 - Polish Plates from Unikat

Starting Bid: $ 5.00

Bids:

This sale will end in:

Higher Bidder


HBgail

Current Bid

$70.00





Lot # 87 - Pale Blue Vase from Weller

Starting Bid: $ 5.00

Bids:

This sale will end in:

Higher Bidder


Roxie's Mom

Current Bid

$21.00





Lot # 88 - International Dish Mix- Floral China & Retro German Stein

Starting Bid: $ 5.00

Bids:

This sale will end in:

Higher Bidder


sabachic

Current Bid

$16.00





Lot # 89 - Vintage Jewelry for Any Ocassion Plus Box

Starting Bid: $ 5.00

Bids:

This sale will end in:

Higher Bidder


Nostalgic1

Current Bid

$27.00





Lot # 90 - Loads of Vintage Clip On Earrings

Starting Bid: $ 5.00

Bids:

This sale will end in:

Higher Bidder


Green

Current Bid

$8.00





Lot # 91 - Vintage Games and Learning

Starting Bid: $ 5.00

Bids:

This sale will end in:

Higher Bidder


Lori

Current Bid

$13.00





Lot # 92 - Christmas Surprise Tubs

Starting Bid: $ 5.00

Bids:

This sale will end in:

Higher Bidder


Mac Geez

Current Bid

$135.00





Lot # 93 - 5 Jim Shore Collectibles in Boxes

Starting Bid: $ 5.00

Bids:

This sale will end in:

Higher Bidder


Mac Geez

Current Bid

$27.00





Lot # 94 - Jim Shore & Danbury Mint Christmas Ornaments

Starting Bid: $ 5.00

Bids:

This sale will end in:

Higher Bidder


Lori

Current Bid

$27.00





Lot # 95 - Bose Wave 3 with Remote

Starting Bid: $ 5.00

Bids:

This sale will end in:

Higher Bidder


Zarya

Current Bid

$81.00





Lot # 96 - Vintage Snow Sled

Starting Bid: $ 5.00

Bids:

This sale will end in:

Higher Bidder


Mizpah

Current Bid

$20.00





Lot # 97 - Low MCM Veneered Media Cabinet

Starting Bid: $ 5.00

Bids:

This sale will end in:

Higher Bidder


0326

Current Bid

$164.00





Lot # 98 - Vintage MCM East/West Desk - Tung Si

Starting Bid: $ 5.00

Bids:

This sale will end in:

Higher Bidder


0326

Current Bid

$180.00





Lot # 99 - Gorgeous MCM Lane Hutch

Starting Bid: $ 5.00

Bids:

This sale will end in:

Higher Bidder


MishkaNKia

Current Bid

$255.00





Lot # 100 - Danish MCM Teak Floor Mirror

Starting Bid: $ 5.00

Bids:

This sale will end in:

Higher Bidder


0326

Current Bid

$56.00





Lot # 101 - Teak Side Table

Starting Bid: $ 5.00

Bids:

This sale will end in:

Higher Bidder


Core876

Current Bid

$101.00





Lot # 102 - Danish Upholstered Teak Wooden Bench

Starting Bid: $ 5.00

Bids:

This sale will end in:

Higher Bidder


chauncey

Current Bid

$101.00





Lot # 103 - Fabulous Vintage Upholstered MCM Teak Dining Chairs

Starting Bid: $ 5.00

Bids:

This sale will end in:

Higher Bidder


Ajay

Current Bid

$155.00





Lot # 104 - Upholstered 1970s Style Accent Chair- Teak

Starting Bid: $ 5.00

Bids:

This sale will end in:

Higher Bidder


Coco8603

Current Bid

$76.00





Lot # 105 - Unique Wall-Hung Wooden Coat Rack

Starting Bid: $ 5.00

Bids:

This sale will end in:

Higher Bidder


0326

Current Bid

$37.00





Lot # 106 - Towle Sterling Flatware Plus More

Starting Bid: $ 5.00

Bids:

This sale will end in:

Higher Bidder


Seabreeze12

Current Bid

$999.00





Lot # 107 - 4 Classic 1960s Danish Teak Dining Chairs- Anderstrup

Starting Bid: $ 5.00

Bids:

This sale will end in:

Higher Bidder


chauncey

Current Bid

$401.00





Lot # 108 - Leather MCM Recliner & Ottoman

Starting Bid: $ 5.00

Bids:

This sale will end in:

Higher Bidder


chauncey

Current Bid

$801.00





Lot # 109 - Vintage 1980's Twix Glass Cookie Jar #1

Starting Bid: $ 5.00

Bids:

This sale will end in:

Higher Bidder


goodz

Current Bid

$8.00





Lot # 110 - Vintage 1980's Twix Glass Cookie Jar #2

Starting Bid: $ 5.00

Bids:

This sale will end in:

Higher Bidder


Hoppy

Current Bid

$15.00





Lot # 111 - MCM Table with Cut-Outs

Starting Bid: $ 5.00

Bids:

This sale will end in:

Higher Bidder


Goldstang

Current Bid

$245.00





Lot # 112 - Vintage 1980's Twix Glass Cookie Jar #3

Starting Bid: $ 5.00

Bids:

This sale will end in:

Higher Bidder


Hoppy

Current Bid

$15.00





Lot # 113 - Vintage Ice Aids for the Bar- Retro Ice-O-Mat

Starting Bid: $ 5.00

Bids:

This sale will end in:

Higher Bidder


BamBai

Current Bid

$7.00





Lot # 114 - Retro Chair and Vintage Teak Magazine Rack

Starting Bid: $ 5.00

Bids:

This sale will end in:

Higher Bidder


Ajay

Current Bid

$78.00





Lot # 115 - 1990s Teak Coffee Table

Starting Bid: $ 5.00

Bids:

This sale will end in:

Higher Bidder


Ajay

Current Bid

$17.00





Lot # 116 - Danish Teak Table from BRDR Furbo

Starting Bid: $ 5.00

Bids:

This sale will end in:

Higher Bidder


Ajay

Current Bid

$66.00





Lot # 117 - Vintage Norwegian Leather Ottoman - Sigurd Ressell

Starting Bid: $ 5.00

Bids:

This sale will end in:

Higher Bidder


Junkaholic1

Current Bid

$101.00





Lot # 118 - Frank Doerner Leather Lounge Chair

Starting Bid: $ 5.00

Bids:

This sale will end in:

Higher Bidder


Probate lady

Current Bid

$466.00





Lot # 119 - Wright Style Chairs from IMS SRL

Starting Bid: $ 5.00

Bids:

This sale will end in:

Higher Bidder


Seanboy159

Current Bid

$290.00





Lot # 120 - Two Handmade Functional Decor Pieces- Wool Rug & Signed Pottery

Starting Bid: $ 5.00

Bids:

This sale will end in:

Higher Bidder


Beanie

Current Bid

$11.00





Lot # 121 - Quartet of Vintage Pyrex Bowls/Covered Dishes

Starting Bid: $ 5.00

Bids:

This sale will end in:

Higher Bidder


Lion11

Current Bid

$47.00





Lot # 122 - MCM Kristiansen Chair

Starting Bid: $ 5.00

Bids:

This sale will end in:

Higher Bidder


Mc

Current Bid

$136.00





Lot # 123 - Teak Garden Collection

Starting Bid: $ 5.00

Bids:

This sale will end in:

Higher Bidder


PurpleHayes64

Current Bid

$61.00





Lot # 124 - Vintage Smoke Glass & Teak Wood Coffee Table

Starting Bid: $ 5.00

Bids:

This sale will end in:

Higher Bidder


Core876

Current Bid

$47.00





Lot # 125 - Trio of Benny Linden Chairs

Starting Bid: $ 5.00

Bids:

This sale will end in:

Higher Bidder


Zarya

Current Bid

$76.00





Lot # 126 - Lane MCM Teak Side Table

Starting Bid: $ 5.00

Bids:

This sale will end in:

Higher Bidder


Zarya

Current Bid

$116.00





Lot # 127 - Simple Stained Teak Vintage Coffee Table

Starting Bid: $ 5.00

Bids:

This sale will end in:

Higher Bidder


atticattr

Current Bid

$42.00





Lot # 128 - Gorgeous MCM Side Chair- Needs Refinishing

Starting Bid: $ 5.00

Bids:

This sale will end in:

Higher Bidder


Ajay

Current Bid

$13.00





Lot # 129 - MCM Lane Acclaim Side Table

Starting Bid: $ 5.00

Bids:

This sale will end in:

Higher Bidder


Goldstang

Current Bid

$110.00





Lot # 130 - Pair of Petite ASKO MCM Nesting Tables - Project

Starting Bid: $ 5.00

Bids:

This sale will end in:

Higher Bidder


Core876

Current Bid

$131.00





Lot # 131 - Sailing into the 70s Sculpture

Starting Bid: $ 5.00

Bids:

This sale will end in:

Higher Bidder


0326

Current Bid

$47.00





Lot # 132 - Copper Heron Relief Wall Scupture

Starting Bid: $ 5.00

Bids:

This sale will end in:

Higher Bidder


NursebRN

Current Bid

$5.00





Lot # 133 - Antique Oval Mirror

Starting Bid: $ 5.00

Bids:

This sale will end in:

Higher Bidder


98257

Current Bid

$37.00





Lot # 134 - Charming 14KT Gold Plated Sterling Tennis Bracelet- CZs

Starting Bid: $ 5.00

Bids:

This sale will end in:

Higher Bidder


Hammer II

Current Bid

$16.00





Lot # 135 - Rally Pro Vintage Ice Skates

Starting Bid: $ 5.00

Bids:

This sale will end in:

Higher Bidder


Hammer II

Current Bid

$5.00





Lot # 136 - Fenton Milk Glass Serving Pair

Starting Bid: $ 5.00

Bids:

This sale will end in:

Higher Bidder


GG

Current Bid

$41.00





Lot # 137 - Brass Whale Stove Humidifier

Starting Bid: $ 5.00

Bids:

This sale will end in:

Higher Bidder


goodz

Current Bid

$66.00





Lot # 138 - Set of 4 Waterford Cut Crystal Glasses

Starting Bid: $ 5.00

Bids:

This sale will end in:

Higher Bidder


Hammer II

Current Bid

$27.00





Lot # 139 - Waterford Cut Crystal Pitcher & Glass Set

Starting Bid: $ 5.00

Bids:

This sale will end in:

Higher Bidder


TLioe

Current Bid

$51.00





Lot # 140 - M&M Mars Military Appreciation Framed Artwork #1

Starting Bid: $ 5.00

Bids:

This sale will end in:

Higher Bidder


StarryBeckett

Current Bid

$41.00





Lot # 141 - McDonald's Batman Forever Mugs - 1995

Starting Bid: $ 5.00

Bids:

This sale will end in:

Higher Bidder


--

Current Bid

No Bid





Lot # 142 - Mixed Dishware Group - one piece removed, see notes!

Starting Bid: $ 5.00

Bids:

This sale will end in:

Higher Bidder


Beanie

Current Bid

$16.00





Lot # 143 - Orrefors Flutes and Smoked Glass Tumblers

Starting Bid: $ 5.00

Bids:

This sale will end in:

Higher Bidder


Hammer II

Current Bid

$7.00





Lot # 144 - M&M Mars Military Appreciation Framed Artwork #2

Starting Bid: $ 5.00

Bids:

This sale will end in:

Higher Bidder


StarryBeckett

Current Bid

$46.00