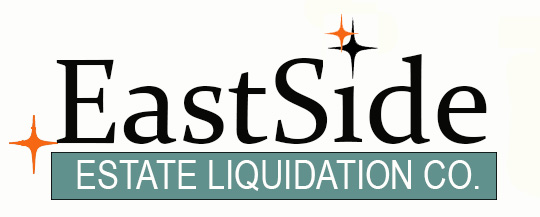 Vintage Lovers Rejoice In Skyway Auction
In this home, you will find decades of fun finds- Including a Retro Dining Set, Antique Furniture, Mid Century and Art Deco lighting, Fenton Glass, Retro Radios Galore, Vintage Men's Clothing, Wood Burning Stoves, Shabby Chiq Yard Art, Collectibles, Barware, and So Much More!
The owner of this home is a true hobbyist and collector, and is excited to see these items cherished, restored, and repurposed.
There will be a small picker's sale onsite during pickups, which will occur on Sunday March 19th, from 10-4.
Applicable state taxes + a 15% buyer's premium are added.
Please read our terms and conditions prior to bidding. All invoices MUST BE PAID within 48 hours of auction close, or items will be forfeited, and bidding privileges permanently revoked. Bidding is a contractual agreement and obligation to pay. Do not bid if you do not plan to pay, or cannot make pick-ups. Invoices are sent out via email the evening of auction close. Address is not provided until morning of pickups, to maintain security at the residence.
CLICK HERE FOR INFO ON PROXY BID.
CLICK HERE FOR OUR TERMS & CONDITIONS.
Start Date/Time: 2023-03-06 07:00:00
End Date/Time: 2023-03-15 19:00:00
PickUp Date/Time:
Lot # 1 - Retro Green & Chrome Formica Dining Table w/ Extensions

Starting Bid: $ 5.00

Bids:

This sale will end in:

Higher Bidder


Lil Dubby

Current Bid

$77.00





Lot # 2 - Retro Vinyl and Chrome Dining Chairs- 4

Starting Bid: $ 5.00

Bids:

This sale will end in:

Higher Bidder


BAB

Current Bid

$94.00





Lot # 3 - Vintage Zenith 9S367 Zephyr Black Shutter Dial Console 9 Tube Radio

Starting Bid: $ 5.00

Bids:

This sale will end in:

Higher Bidder


Virginia Makes

Current Bid

$53.00





Lot # 4 - Murano Pulled Lattice Glass 70's Centerpiece Bowl by Barovier

Starting Bid: $ 5.00

Bids:

This sale will end in:

Higher Bidder


HG

Current Bid

$29.00





Lot # 5 - Beautiful Wood & Smoke Glass Shelving Unit

Starting Bid: $ 5.00

Bids:

This sale will end in:

Higher Bidder


TreasureHunter

Current Bid

$16.00





Lot # 6 - Vintage Handmade Western Town Structures- 4

Starting Bid: $ 5.00

Bids:

This sale will end in:

Higher Bidder


Skibear52

Current Bid

$14.00





Lot # 7 - 15.5" T Taxidermy Pheasant on Wood Base

Starting Bid: $ 5.00

Bids:

This sale will end in:

Higher Bidder


bencrev

Current Bid

$21.00





Lot # 8 - Antique Ansonia Mantle Clock- Black Slate w/ Brass Lion Mask Torches

Starting Bid: $ 5.00

Bids:

This sale will end in:

Higher Bidder


BAB

Current Bid

$52.00





Lot # 9 - Gorgeous Solid Wood Antique Rocker

Starting Bid: $ 5.00

Bids:

This sale will end in:

Higher Bidder


Skibear52

Current Bid

$32.00





Lot # 10 - Vintage Opalescent Fenton Hobnail Bud Vases & Milk Glass

Starting Bid: $ 5.00

Bids:

This sale will end in:

Higher Bidder


benny151

Current Bid

$19.00





Lot # 11 - Nautical Bar in a Box- Amber Glass Decanters & Shot Glasses

Starting Bid: $ 5.00

Bids:

This sale will end in:

Higher Bidder


Skibear52

Current Bid

$36.00





Lot # 12 - Vintage Ceramic Soup Tureen & Stoneware Bean Pot

Starting Bid: $ 5.00

Bids:

This sale will end in:

Higher Bidder


Gouda Dubois

Current Bid

$15.00





Lot # 13 - Mid Century Treasure Chest w/ Fun Vintage Finds!

Starting Bid: $ 5.00

Bids:

This sale will end in:

Higher Bidder


Skibear52

Current Bid

$16.00





Lot # 14 - Vintage Art Deco Telechron Electric Mantel Clock- Untested

Starting Bid: $ 5.00

Bids:

This sale will end in:

Higher Bidder


Skibear52

Current Bid

$16.00





Lot # 15 - Vintage Circus Themed Children's Folding Table & Chairs

Starting Bid: $ 5.00

Bids:

This sale will end in:

Higher Bidder


Dt

Current Bid

$41.00





Lot # 16 - Vintage Leather Bar Bag & Wicker Hanging Shelf w/ Trinkets

Starting Bid: $ 5.00

Bids:

This sale will end in:

Higher Bidder


Skibear52

Current Bid

$13.00





Lot # 17 - Vintage 5 Gallon Blue Glass Indian Mineral Water Jug 20"T

Starting Bid: $ 5.00

Bids:

This sale will end in:

Higher Bidder


Erikayen

Current Bid

$18.00





Lot # 18 - Vintage Art Deco Style Maroon Sofa 81"W

Starting Bid: $ 5.00

Bids:

This sale will end in:

Higher Bidder


GertaV

Current Bid

$220.00





Lot # 19 - Oversized Art Deco Maroon Chair- Matches Couch

Starting Bid: $ 5.00

Bids:

This sale will end in:

Higher Bidder


GertaV

Current Bid

$215.00





Lot # 20 - Oversized Vintage Maroon Chair- Tufted- Matches Couch Fabric

Starting Bid: $ 5.00

Bids:

This sale will end in:

Higher Bidder


PrinceNez

Current Bid

$41.00





Lot # 21 - 1940 Vintage Leviton Electrified Pressed Glass Table Lamp Pair

Starting Bid: $ 5.00

Bids:

This sale will end in:

Higher Bidder


benny151

Current Bid

$6.00





Lot # 22 - Vintage Tiffany Style Swag Lamp Ceiling Light Fixture Pair

Starting Bid: $ 5.00

Bids:

This sale will end in:

Higher Bidder


Leah

Current Bid

$34.00





Lot # 23 - Rustic Country Style Display Cabinet/Book Case- 60" W x 56" T

Starting Bid: $ 5.00

Bids:

This sale will end in:

Higher Bidder


AntiquesEtc

Current Bid

$41.00





Lot # 24 - Gorgeous Antique Grunbaum's Walnut Full Size Bed Frame- Mattress Optional

Starting Bid: $ 5.00

Bids:

This sale will end in:

Higher Bidder


Mtimakova

Current Bid

$66.00





Lot # 25 - Antique Grunbaum's Walnut Chest of Drawers- 46.5" T

Starting Bid: $ 5.00

Bids:

This sale will end in:

Higher Bidder


Mia

Current Bid

$100.00





Lot # 26 - Gorgeous Antique Victorian Walnut Vanity/Desk

Starting Bid: $ 5.00

Bids:

This sale will end in:

Higher Bidder


Mia

Current Bid

$56.00





Lot # 27 - Vintage Stainless Steel Coca Cola Cooler- Handled with Spout 19" T

Starting Bid: $ 5.00

Bids:

This sale will end in:

Higher Bidder


Skibear52

Current Bid

$46.00





Lot # 28 - Vintage 1950's/60's Columbia Apache Bicycle- Used as Yard Art

Starting Bid: $ 5.00

Bids:

This sale will end in:

Higher Bidder


AntiquesEtc

Current Bid

$26.00





Lot # 29 - Vintage Porcelain Sink Pair- Used as Yard Art

Starting Bid: $ 5.00

Bids:

This sale will end in:

Higher Bidder


--

Current Bid

No Bid





Lot # 30 - Shabby Chiq Rustic 2 Shelf Cabinet with Glass Paneled Doors

Starting Bid: $ 5.00

Bids:

This sale will end in:

Higher Bidder


PaiCor

Current Bid

$37.00





Lot # 31 - Beautiful Medieval Style Stained Glass Antique Windows

Starting Bid: $ 5.00

Bids:

This sale will end in:

Higher Bidder


KClark

Current Bid

$56.00





Lot # 32 - 41"T Vintage Mobiloil Rolling Oil Pump

Starting Bid: $ 5.00

Bids:

This sale will end in:

Higher Bidder


Skibear52

Current Bid

$96.00





Lot # 33 - 27" Tall Vintage Mobiloil Oil Pump

Starting Bid: $ 5.00

Bids:

This sale will end in:

Higher Bidder


PackRat

Current Bid

$49.00





Lot # 34 - Fire King Peach Lusterware Teacups & Saucers + Salt Shaker

Starting Bid: $ 5.00

Bids:

This sale will end in:

Higher Bidder


Skibear52

Current Bid

$6.00





Lot # 35 - Bottom's Up- Vintage Drinkware- Budweiser & Smirnoff

Starting Bid: $ 5.00

Bids:

This sale will end in:

Higher Bidder


Skibear52

Current Bid

$21.00





Lot # 36 - Mod Drinking Glasses, 1965 Berggren Enamelware Coffee Pot, Pyrex

Starting Bid: $ 5.00

Bids:

This sale will end in:

Higher Bidder


Skibear52

Current Bid

$36.00





Lot # 37 - Vintage 24KT Gold Plated Janis Collection Pineapple Mini Cocktail Forks

Starting Bid: $ 5.00

Bids:

This sale will end in:

Higher Bidder


DahliaBadger

Current Bid

$24.00





Lot # 38 - Scrap Metal Antique Car Bookend Pair

Starting Bid: $ 5.00

Bids:

This sale will end in:

Higher Bidder


Skibear52

Current Bid

$13.00





Lot # 39 - Vintage Ceramic Kitsch Collection- Gigi, Josef Originals, Hummel

Starting Bid: $ 5.00

Bids:

This sale will end in:

Higher Bidder


Skibear52

Current Bid

$9.00





Lot # 40 - Vintage Guy On The Go- Samsonite Leather Overnight Travel Bag

Starting Bid: $ 5.00

Bids:

This sale will end in:

Higher Bidder


Skibear52

Current Bid

$18.00





Lot # 41 - Vintage Seattle Memorabilia- Prints & Drinkware

Starting Bid: $ 5.00

Bids:

This sale will end in:

Higher Bidder


icyo

Current Bid

$41.00





Lot # 42 - Antique Wood Framed Mirror & Mirrored Medicine Cabinet

Starting Bid: $ 5.00

Bids:

This sale will end in:

Higher Bidder


Skibear52

Current Bid

$35.00





Lot # 43 - Vintage Pedal Car Collection w/ Spare Parts

Starting Bid: $ 5.00

Bids:

This sale will end in:

Higher Bidder


Skibear52

Current Bid

$49.00





Lot # 44 - Vintage Chatillon 300LB Hanging Fish Scale

Starting Bid: $ 5.00

Bids:

This sale will end in:

Higher Bidder


PackRat

Current Bid

$33.00





Lot # 45 - Vintage 1970's/80's Free Spirit Greenbriar 10 Speed Bicycle

Starting Bid: $ 5.00

Bids:

This sale will end in:

Higher Bidder


hazel

Current Bid

$50.00





Lot # 46 - Zenith 12-H-090 Floor Standing Tube Radio + Turn Table- Untested

Starting Bid: $ 5.00

Bids:

This sale will end in:

Higher Bidder


--

Current Bid

No Bid





Lot # 47 - Bakelite and Brass Drawer Pulls- Set of 4

Starting Bid: $ 5.00

Bids:

This sale will end in:

Higher Bidder


Johann

Current Bid

$13.00





Lot # 48 - Antique 5 Arm Crystal Chandelier

Starting Bid: $ 5.00

Bids:

This sale will end in:

Higher Bidder


Blair

Current Bid

$23.00





Lot # 49 - Antique Wash Stand- Beautiful Project Piece

Starting Bid: $ 5.00

Bids:

This sale will end in:

Higher Bidder


Leah

Current Bid

$21.00





Lot # 50 - Gorgeous Mid-Century Art Deco 34" Tall Table Lamp

Starting Bid: $ 5.00

Bids:

This sale will end in:

Higher Bidder


Bidder 1

Current Bid

$16.00





Lot # 51 - Hand Made Pottery Piece Collection

Starting Bid: $ 5.00

Bids:

This sale will end in:

Higher Bidder


Skibear52

Current Bid

$9.00





Lot # 52 - Things That Shine- Silver Plated Bon Bon Dish & Antique Inkwell

Starting Bid: $ 5.00

Bids:

This sale will end in:

Higher Bidder


Dt

Current Bid

$22.00





Lot # 53 - Super Cool Retro Zenith & Silvertone Tube Radios- Untested

Starting Bid: $ 5.00

Bids:

This sale will end in:

Higher Bidder


Skibear52

Current Bid

$23.00





Lot # 54 - Japanese Made Porcelain, Fine Bone China, & Weller Pottery

Starting Bid: $ 5.00

Bids:

This sale will end in:

Higher Bidder


AntiquesEtc

Current Bid

$23.00





Lot # 55 - Vintage Vase Vessel Lot

Starting Bid: $ 5.00

Bids:

This sale will end in:

Higher Bidder


GlowingGrzybki

Current Bid

$6.00





Lot # 56 - Hand Blown Glass Ball Floats, Vintage Ball Jar, and More!

Starting Bid: $ 5.00

Bids:

This sale will end in:

Higher Bidder


Dt

Current Bid

$107.00





Lot # 57 - Fun Scandinavian Vibes!

Starting Bid: $ 5.00

Bids:

This sale will end in:

Higher Bidder


Skibear52

Current Bid

$15.00





Lot # 58 - Zenith Trans-Oceanic Portable Radio Model H500-Untested

Starting Bid: $ 5.00

Bids:

This sale will end in:

Higher Bidder


Dt

Current Bid

$26.00





Lot # 59 - Floral & Fancy- Ellgreave, Edwin Knowles, Royal Sealy, Rosina

Starting Bid: $ 5.00

Bids:

This sale will end in:

Higher Bidder


Skibear52

Current Bid

$5.00





Lot # 60 - Art Deco Stewart Werner Turntable-Untested

Starting Bid: $ 5.00

Bids:

This sale will end in:

Higher Bidder


Skibear52

Current Bid

$23.00





Lot # 61 - Vintage GE Portable Tube Radio- Untested

Starting Bid: $ 5.00

Bids:

This sale will end in:

Higher Bidder


danima15

Current Bid

$5.00





Lot # 62 - Eclectic Treasures- Vintage Avon, Crystal, Ceramics

Starting Bid: $ 5.00

Bids:

This sale will end in:

Higher Bidder


Skibear52

Current Bid

$6.00





Lot # 63 - Beautiful Antique Singer Sewing Motor Cat. 3-120- Tested & Works!

Starting Bid: $ 5.00

Bids:

This sale will end in:

Higher Bidder


Sherbear

Current Bid

$170.00





Lot # 64 - Authentic Vintage Beer Steins From Western Germany

Starting Bid: $ 5.00

Bids:

This sale will end in:

Higher Bidder


Skibear52

Current Bid

$15.00





Lot # 65 - Milk & Carnival Glass

Starting Bid: $ 5.00

Bids:

This sale will end in:

Higher Bidder


Skibear52

Current Bid

$6.00





Lot # 66 - Vintage S&P Shaker Lot- Campbells, Dept 56, Mikasa, Ceramic Arts Studio

Starting Bid: $ 5.00

Bids:

This sale will end in:

Higher Bidder


Skibear52

Current Bid

$16.00





Lot # 67 - A Little of This, A Little of That- Vintage Souvenirs, Princess House, Ranier Beer

Starting Bid: $ 5.00

Bids:

This sale will end in:

Higher Bidder


Skibear52

Current Bid

$8.00





Lot # 68 - Misc. Vintage Kitchen Goods- Pyrex & Others

Starting Bid: $ 5.00

Bids:

This sale will end in:

Higher Bidder


justbrowsing

Current Bid

$23.00





Lot # 69 - Your Favorite Vintage Mug Variety- Campbells, Mcdonalds, Smurfs, Otagiri Japan

Starting Bid: $ 5.00

Bids:

This sale will end in:

Higher Bidder


Leah

Current Bid

$6.00





Lot # 70 - Antique Glass Bottles- Household, Apothecary, Alcohol

Starting Bid: $ 5.00

Bids:

This sale will end in:

Higher Bidder


Skibear52

Current Bid

$33.00





Lot # 71 - Antique Ornate Pine Hope Chest

Starting Bid: $ 5.00

Bids:

This sale will end in:

Higher Bidder


GlowingGrzybki

Current Bid

$51.00





Lot # 72 - Gorgeous Antique Dresser with Mirror & Carved Adornments

Starting Bid: $ 5.00

Bids:

This sale will end in:

Higher Bidder


tedgbert

Current Bid

$26.00





Lot # 73 - Antique 2 Tiered Side Table Pair

Starting Bid: $ 5.00

Bids:

This sale will end in:

Higher Bidder


AntiquesEtc

Current Bid

$37.00





Lot # 74 - Small Scale Curved Antique Console Table

Starting Bid: $ 5.00

Bids:

This sale will end in:

Higher Bidder


GlowingGrzybki

Current Bid

$29.00





Lot # 75 - Two Tier Antique Pie Crust Table

Starting Bid: $ 5.00

Bids:

This sale will end in:

Higher Bidder


mlwoodsen

Current Bid

$41.00





Lot # 76 - Vintage UW Huskies Commemorative 1978 Rose Bowl 7 Up Bottles/Coca Cola

Starting Bid: $ 5.00

Bids:

This sale will end in:

Higher Bidder


Skibear52

Current Bid

$9.00





Lot # 77 - Mid Century Zenith Allegro 4 Channel Console Radio/Turntable- Tested

Starting Bid: $ 5.00

Bids:

This sale will end in:

Higher Bidder


--

Current Bid

No Bid





Lot # 78 - Antique Chair Repair- Broken Chairs Perfect For Rehab

Starting Bid: $ 5.00

Bids:

This sale will end in:

Higher Bidder


Bethanybuer

Current Bid

$11.00





Lot # 79 - Mid Century Caned Bar Stools

Starting Bid: $ 5.00

Bids:

This sale will end in:

Higher Bidder


Miss Fu Manchú

Current Bid

$54.00





Lot # 80 - 78" Tall Cane Paneled Wood Bookshelf

Starting Bid: $ 5.00

Bids:

This sale will end in:

Higher Bidder


Miss Fu Manchú

Current Bid

$61.00





Lot # 81 - 19" Long Iron Antler Wall Hooks- Hat/Coat

Starting Bid: $ 5.00

Bids:

This sale will end in:

Higher Bidder


Johann

Current Bid

$33.00





Lot # 84 - Retro Indoor Dome Glass Ceiling Light Fixture Covers-6 Total

Starting Bid: $ 5.00

Bids:

This sale will end in:

Higher Bidder


danima15

Current Bid

$8.00





Lot # 85 - Antique Shabby Chiq Window Pair & Carnival Glass Plant Hanger

Starting Bid: $ 5.00

Bids:

This sale will end in:

Higher Bidder


Skibear52

Current Bid

$65.00





Lot # 86 - From Around The World!

Starting Bid: $ 5.00

Bids:

This sale will end in:

Higher Bidder


Skibear52

Current Bid

$31.00





Lot # 87 - Mod Indoor Glass Ceiling Light Fixture Covers

Starting Bid: $ 5.00

Bids:

This sale will end in:

Higher Bidder


mlwoodsen

Current Bid

$16.00





Lot # 88 - Brass & Glass- Wall Hooks and Antique Glass Handled Door Knob

Starting Bid: $ 5.00

Bids:

This sale will end in:

Higher Bidder


mlwoodsen

Current Bid

$31.00





Lot # 89 - Vintage Costume Jewelry Collection

Starting Bid: $ 5.00

Bids:

This sale will end in:

Higher Bidder


Mtimakova

Current Bid

$30.00





Lot # 90 - Victorian Silhouette Mirrored Jewelry/Stash Box

Starting Bid: $ 5.00

Bids:

This sale will end in:

Higher Bidder


Skibear52

Current Bid

$6.00





Lot # 91 - 38" Tall Cream Mid Century Table Lamp

Starting Bid: $ 5.00

Bids:

This sale will end in:

Higher Bidder


GlowingGrzybki

Current Bid

$9.00





Lot # 92 - Rustic Yard Art Variety

Starting Bid: $ 5.00

Bids:

This sale will end in:

Higher Bidder


Jrwagner823

Current Bid

$31.00





Lot # 93 - Antique Stool Trio

Starting Bid: $ 5.00

Bids:

This sale will end in:

Higher Bidder


Miss Fu Manchú

Current Bid

$24.00





Lot # 94 - 43" Tall Vintage Green Enameled Porcelain Gas Station/Industrial Light

Starting Bid: $ 5.00

Bids:

This sale will end in:

Higher Bidder


Skibear52

Current Bid

$15.00





Lot # 95 - Antique Red Star Brass Fire Extinguisher

Starting Bid: $ 5.00

Bids:

This sale will end in:

Higher Bidder


Skibear52

Current Bid

$21.00





Lot # 96 - Schwartz Electric Gas Station Bell- Heavy Steel

Starting Bid: $ 5.00

Bids:

This sale will end in:

Higher Bidder


PackRat

Current Bid

$17.00





Lot # 97 - Antique Iron Claw Feet for Porcelain Bathtub

Starting Bid: $ 5.00

Bids:

This sale will end in:

Higher Bidder


Mtimakova

Current Bid

$25.00





Lot # 98 - Set of 2- Outdoor Carriage Lights

Starting Bid: $ 5.00

Bids:

This sale will end in:

Higher Bidder


Skibear52

Current Bid

$5.00





Lot # 99 - Milwaukee Hand Truck

Starting Bid: $ 5.00

Bids:

This sale will end in:

Higher Bidder


Skibear52

Current Bid

$22.00





Lot # 100 - Mid Century 43" Tall Bear Painting on Canvas- Stafford 1965

Starting Bid: $ 5.00

Bids:

This sale will end in:

Higher Bidder


mlwoodsen

Current Bid

$50.00





Lot # 101 - Vintage Kingston His & Hers 3 Speed Bicycle- "His"

Starting Bid: $ 5.00

Bids:

This sale will end in:

Higher Bidder


Natmeacham

Current Bid

$5.00





Lot # 102 - Vintage Kingston His & Hers 3 Speed Bicycle- "Hers"

Starting Bid: $ 5.00

Bids:

This sale will end in:

Higher Bidder


Leah

Current Bid

$6.00





Lot # 103 - Thermos Propane 'Grill 2 Go'- Collapsible on Wheels

Starting Bid: $ 5.00

Bids:

This sale will end in:

Higher Bidder


tedgbert

Current Bid

$13.00





Lot # 104 - For The Green Thumb- Pottery Variety

Starting Bid: $ 5.00

Bids:

This sale will end in:

Higher Bidder


GlowingGrzybki

Current Bid

$9.00





Lot # 105 - Vintage Camping Cookware- Vagabond, Swedish Made Stove & More

Starting Bid: $ 5.00

Bids:

This sale will end in:

Higher Bidder


Skibear52

Current Bid

$36.00





Lot # 106 - Retro Tech Collection- Radios, Mini Tv, and VHS Player

Starting Bid: $ 5.00

Bids:

This sale will end in:

Higher Bidder


MB98023

Current Bid

$22.00





Lot # 107 - Craftsman 4.5 Horse Power Push Lawn Mower

Starting Bid: $ 5.00

Bids:

This sale will end in:

Higher Bidder


DEF

Current Bid

$6.00





Lot # 108 - Retro Handled Metal Toolbox Pair

Starting Bid: $ 5.00

Bids:

This sale will end in:

Higher Bidder


Skibear52

Current Bid

$11.00





Lot # 109 - 39" Tall Wood/Coal Burning Parlor Stove- Used as Yard Art

Starting Bid: $ 5.00

Bids:

This sale will end in:

Higher Bidder


Muscari

Current Bid

$29.00





Lot # 110 - Antique Thomas Edison Ediphone

Starting Bid: $ 5.00

Bids:

This sale will end in:

Higher Bidder


Dt

Current Bid

$26.00





Lot # 111 - Vintage Boho Bamboo & Wicker Shelving Units

Starting Bid: $ 5.00

Bids:

This sale will end in:

Higher Bidder


rindyrick

Current Bid

$81.00





Lot # 112 - Custom Made Solid Wood Tiered Plant Stand- 44"T

Starting Bid: $ 5.00

Bids:

This sale will end in:

Higher Bidder


GlowingGrzybki

Current Bid

$54.00





Lot # 113 - Vintage Music Makers- Admiral, Philco, Hoffman, Coronado

Starting Bid: $ 5.00

Bids:

This sale will end in:

Higher Bidder


Jrwagner823

Current Bid

$5.00





Lot # 114 - Philco 1929 Model 76 Console Radio- Untested

Starting Bid: $ 5.00

Bids:

This sale will end in:

Higher Bidder


2muchstuff

Current Bid

$5.00





Lot # 115 - Antique Hanging Wood Shelf & Pressed Wood Magazine Holder

Starting Bid: $ 5.00

Bids:

This sale will end in:

Higher Bidder


terry1955

Current Bid

$14.00





Lot # 116 - Antique 29" Tall Ornate Side Table & Magazine Holder

Starting Bid: $ 5.00

Bids:

This sale will end in:

Higher Bidder


Johann

Current Bid

$30.00





Lot # 117 - Vintage Craftsman 8" Table Saw

Starting Bid: $ 5.00

Bids:

This sale will end in:

Higher Bidder


Bella Green

Current Bid

$5.00





Lot # 118 - Retro 60" Tall Metal 2 Door Storage Cabinet

Starting Bid: $ 5.00

Bids:

This sale will end in:

Higher Bidder


--

Current Bid

No Bid





Lot # 119 - Cast Iron Wood Burning Stove w/ Gorgeous Cabin Design

Starting Bid: $ 5.00

Bids:

This sale will end in:

Higher Bidder


WeebLord⁰

Current Bid

$76.00





Lot # 120 - Vintage 27" Tall Cement Bird Bath Pedestal

Starting Bid: $ 5.00

Bids:

This sale will end in:

Higher Bidder


Jrwagner823

Current Bid

$11.00





Lot # 121 - Rolling Mod Office Storage Cabinet- No Key

Starting Bid: $ 5.00

Bids:

This sale will end in:

Higher Bidder


GlowingGrzybki

Current Bid

$5.00





Lot # 122 - 2 Tier Antique End Table

Starting Bid: $ 5.00

Bids:

This sale will end in:

Higher Bidder


Skibear52

Current Bid

$21.00





Lot # 123 - Vintage Enameled Porcelain Health-O Meter Scale

Starting Bid: $ 5.00

Bids:

This sale will end in:

Higher Bidder


Skibear52

Current Bid

$5.00





Lot # 124 - Re-Purpose Project Duo- Mirrored Cabinet and Side Table

Starting Bid: $ 5.00

Bids:

This sale will end in:

Higher Bidder


KathyKuligowski

Current Bid

$9.00





Lot # 125 - Antique Mirrored Vanity/Wash Stand

Starting Bid: $ 5.00

Bids:

This sale will end in:

Higher Bidder


tedgbert

Current Bid

$31.00





Lot # 126 - Vintage Wood Sewing Table Bench- Upholstery Project

Starting Bid: $ 5.00

Bids:

This sale will end in:

Higher Bidder


danima15

Current Bid

$5.00





Lot # 127 - Vintage Children's Tin Toy Erector Train Set

Starting Bid: $ 5.00

Bids:

This sale will end in:

Higher Bidder


Skibear52

Current Bid

$19.00





Lot # 128 - Double-Sided Pressed Board Pennzoil Signage- 31" Wide

Starting Bid: $ 5.00

Bids:

This sale will end in:

Higher Bidder


chadj9066@gmail.com

Current Bid

$95.00





Lot # 129 - Antique Solid Wood Swivel Desk Chair

Starting Bid: $ 5.00

Bids:

This sale will end in:

Higher Bidder


CSilva

Current Bid

$5.00





Lot # 130 - Luminarc Crystal Stemmed Shot Glass & Etched Bud Vase

Starting Bid: $ 5.00

Bids:

This sale will end in:

Higher Bidder


Skibear52

Current Bid

$13.00





Lot # 131 - Vintage Christmas!

Starting Bid: $ 5.00

Bids:

This sale will end in:

Higher Bidder


PaiCor

Current Bid

$5.00





Lot # 132 - Antique Wicker Fishing Basket w/ a Few Accoutrements

Starting Bid: $ 5.00

Bids:

This sale will end in:

Higher Bidder


Skibear52

Current Bid

$25.00





Lot # 133 - Vintage Jon Kodes Wimbledon Champion Tennis Rackets- Snauwaert

Starting Bid: $ 5.00

Bids:

This sale will end in:

Higher Bidder


Dt

Current Bid

$5.00





Lot # 134 - Vintage Cameras & Movie Makers- Nikon, Petri, Bell and Howell, Brownie

Starting Bid: $ 5.00

Bids:

This sale will end in:

Higher Bidder


Texan

Current Bid

$26.00





Lot # 135 - Majestic "Mighty Monarch of The Air" Vintage Tube Radio-Untested

Starting Bid: $ 5.00

Bids:

This sale will end in:

Higher Bidder


Mizpah

Current Bid

$36.00





Lot # 136 - A-Track Tapes! Beatles, Bob Dylan, Rolling Stones, and More!

Starting Bid: $ 5.00

Bids:

This sale will end in:

Higher Bidder


Writer

Current Bid

$10.00





Lot # 137 - Vintage Hat Variety

Starting Bid: $ 5.00

Bids:

This sale will end in:

Higher Bidder


Mtimakova

Current Bid

$13.00





Lot # 138 - Large Vintage Vinyl Lot- See Photos For Titles

Starting Bid: $ 5.00

Bids:

This sale will end in:

Higher Bidder


Texan

Current Bid

$7.00





Lot # 139 - Fisher Studio Standard Integrated Stereo Components- 5 Pieces

Starting Bid: $ 5.00

Bids:

This sale will end in:

Higher Bidder


lady206

Current Bid

$54.00





Lot # 140 - National Geographic & Wired Hanging Bird Feeders

Starting Bid: $ 5.00

Bids:

This sale will end in:

Higher Bidder


98023

Current Bid

$22.00





Lot # 141 - Antique Wire Bird Cages

Starting Bid: $ 5.00

Bids:

This sale will end in:

Higher Bidder


Bidder 1

Current Bid

$21.00





Lot # 142 - Custom Made Wood Picnic Bench w/ 2 Benches

Starting Bid: $ 5.00

Bids:

This sale will end in:

Higher Bidder


Johann

Current Bid

$50.00





Lot # 143 - Antique Red Wing 3 Gallon Stoneware Crock & Butter Churn

Starting Bid: $ 5.00

Bids:

This sale will end in:

Higher Bidder


PaiCor

Current Bid

$25.00





Lot # 145 - Antique Coffee Table W/ Glass Inlay

Starting Bid: $ 5.00

Bids:

This sale will end in:

Higher Bidder


AntiquesEtc

Current Bid

$7.00





Lot # 146 - Antique Cookware- Meat Grinder, Sifter, Enamelware & More

Starting Bid: $ 5.00

Bids:

This sale will end in:

Higher Bidder


Skibear52

Current Bid

$19.00





Lot # 147 - Large Vintage Vinyl Collection #2- See Photos For Titles

Starting Bid: $ 5.00

Bids:

This sale will end in:

Higher Bidder


Danny Wheeler

Current Bid

$32.00





Lot # 148 - Vintage Power Hand Tools + Drill Press

Starting Bid: $ 5.00

Bids:

This sale will end in:

Higher Bidder


Bella Green

Current Bid

$5.00





Lot # 149 - Mid-Century Shop Stool- Swivels

Starting Bid: $ 5.00

Bids:

This sale will end in:

Higher Bidder


Johann

Current Bid

$13.00





Lot # 150 - Vintage Petite Children's Wood Chest of Drawers

Starting Bid: $ 5.00

Bids:

This sale will end in:

Higher Bidder


Jrwagner823

Current Bid

$11.00





Lot # 151 - Vintage Retro Wired Plant Hangers

Starting Bid: $ 5.00

Bids:

This sale will end in:

Higher Bidder


DahliaBadger

Current Bid

$5.00





Lot # 152 - Vintage & Antique Button Collection

Starting Bid: $ 5.00

Bids:

This sale will end in:

Higher Bidder


danima15

Current Bid

$13.00





Lot # 153 - Super Retro Men's Sweater Variety- Size Medium

Starting Bid: $ 5.00

Bids:

This sale will end in:

Higher Bidder


Leah

Current Bid

$26.00





Lot # 154 - Men's Vintage Sweaters- Cashmere, Lasley Knitting Co, and More! *Needs Repair*

Starting Bid: $ 5.00

Bids:

This sale will end in:

Higher Bidder


Dt

Current Bid

$5.00





Lot # 155 - Two Truths and a Lie- Men's Pendleton & Sears Button Downs- See Comments

Starting Bid: $ 5.00

Bids:

This sale will end in:

Higher Bidder


Skibear52

Current Bid

$26.00





Lot # 156 - Vintage Men's Coat Collection- Member's Only, Silver Peak Ski & More!

Starting Bid: $ 5.00

Bids:

This sale will end in:

Higher Bidder


Dt

Current Bid

$15.00





Lot # 157 - Vintage Sailor Flotation Jacket- XS/S (1976)

Starting Bid: $ 5.00

Bids:

This sale will end in:

Higher Bidder


Dt

Current Bid

$5.00





Lot # 158 - Le Creuset & Le Cordon Bleu Bake Ware

Starting Bid: $ 5.00

Bids:

This sale will end in:

Higher Bidder


Skibear52

Current Bid

$19.00





Lot # 159 - Vintage Cast Iron Reindeer & Santa w/ Sleigh

Starting Bid: $ 5.00

Bids:

This sale will end in:

Higher Bidder


KathyKuligowski

Current Bid

$39.00





Lot # 160 - Wayne Husted (Blenko Design) Grainware Co. "Pyramid" Lucite Pepper Grinder

Starting Bid: $ 5.00

Bids:

This sale will end in:

Higher Bidder


scottfreehair

Current Bid

$5.00





Lot # 161 - Lenox, Royal Sealy China, Anthony, Lacquerware & More

Starting Bid: $ 5.00

Bids:

This sale will end in:

Higher Bidder


risaaaaa1

Current Bid

$5.00