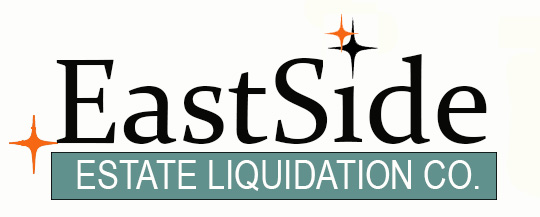 Mid-Century Treasure Trove in Redmond
In this auction you will find a well-rounded variety of Mid Century, Vintage, Collectibles, Art, Rare Books, World Travel, Depression Glass, TOOLS, Vintage Jewelry, and much more!
There will be a picker's sale onsite during pickups, which will occur on SUNDAY FEBRUARY 5th, from 10-4 and MONDAY 10-1.
Applicable state taxes + a 15% buyer's premium are added.
Please read our terms and conditions prior to bidding. All invoices MUST BE PAID within 48 hours of auction close, or items will be forfeited, and bidding privileges permanently revoked. Bidding is a contractual agreement and obligation to pay. Do not bid if you do not plan to pay, or cannot make pick-ups.
Invoices are sent out via email the evening of auction close. Address is not provided until morning of pickups, to maintain security at the residence.
CLICK HERE TO LEARN ABOUT PROXY BIDDING ON OUR SITE
CLICK HERE TO LEARN ABOUT OUR TERMS AND CONDITIONS
Start Date/Time: 2023-01-25 07:00:00
End Date/Time: 2023-02-01 19:00:00
PickUp Date/Time:
Lot # 1 - Mid-Century 1960's Amber Swag- Large Ceiling Pendant Light

Starting Bid: $ 5.00

Bids:

This sale will end in:

Higher Bidder


Lori

Current Bid

$40.00





Lot # 2 - Signed David McCall Johnston Original Litho 20K Leagues Under the Sea

Starting Bid: $ 5.00

Bids:

This sale will end in:

Higher Bidder


Stumble

Current Bid

$186.00





Lot # 3 - Signed David McCall Johnston Original Lithograph 5 Weeks in a Balloon

Starting Bid: $ 5.00

Bids:

This sale will end in:

Higher Bidder


Stumble

Current Bid

$78.00





Lot # 4 - Signed David McCall Johnston Original Litho A Journey to the Center of Earth 

Starting Bid: $ 5.00

Bids:

This sale will end in:

Higher Bidder


Stumble

Current Bid

$88.00





Lot # 5 - Signed David McCall Johnston Original Litho Around the World in 80 Days

Starting Bid: $ 5.00

Bids:

This sale will end in:

Higher Bidder


Stumble

Current Bid

$90.00





Lot # 6 - (2)Pair of Crackle Glass Light Fixtures w/Bases

Starting Bid: $ 5.00

Bids:

This sale will end in:

Higher Bidder


Lori

Current Bid

$50.00





Lot # 7 - Retro Mid Century Sideboard

Starting Bid: $ 5.00

Bids:

This sale will end in:

Higher Bidder


AmieRouge

Current Bid

$46.00





Lot # 8 - MCM 4 Drawer Bassett Furniture Desk

Starting Bid: $ 5.00

Bids:

This sale will end in:

Higher Bidder


petersonwebb

Current Bid

$120.00





Lot # 9 - 1970s W.H. Gunlocke Armless Walnut Finish Desk Chair - 2327 SUSB

Starting Bid: $ 5.00

Bids:

This sale will end in:

Higher Bidder


petersonwebb

Current Bid

$165.00





Lot # 10 - Vtg Collection of Franklin Mint Fine Pewter Figurines

Starting Bid: $ 5.00

Bids:

This sale will end in:

Higher Bidder


Lori

Current Bid

$18.00





Lot # 11 - 15"T End of the Trail Sculpture by Frazer -Solid Bronze on Marble

Starting Bid: $ 5.00

Bids:

This sale will end in:

Higher Bidder


ChaiTeaLatte

Current Bid

$126.00





Lot # 12 - Vintage Kitsch Velvet Puppy Paintings

Starting Bid: $ 5.00

Bids:

This sale will end in:

Higher Bidder


Lori

Current Bid

$11.00





Lot # 13 - Mid Mod Display Shelf

Starting Bid: $ 5.00

Bids:

This sale will end in:

Higher Bidder


Gouda Dubois

Current Bid

$5.00





Lot # 14 - Caswell Runyan Cedar Waterfall Treasure/Hope Chest

Starting Bid: $ 5.00

Bids:

This sale will end in:

Higher Bidder


bencrev

Current Bid

$41.00





Lot # 15 - Vintage Tiffany Style Stained Glass Floor Lamp

Starting Bid: $ 5.00

Bids:

This sale will end in:

Higher Bidder


Suebaby

Current Bid

$215.00





Lot # 16 - Vintage Framed Mountain Lake Print by Robert Wood

Starting Bid: $ 5.00

Bids:

This sale will end in:

Higher Bidder


christinarotondo

Current Bid

$51.00





Lot # 17 - Mid Century Turned Wood & Brushed Brass Table Lamps

Starting Bid: $ 5.00

Bids:

This sale will end in:

Higher Bidder


StupendousMan

Current Bid

$101.00





Lot # 18 - Heywood Wakefield Mid Century Wheat Dining Chairs - Set of 6

Starting Bid: $ 5.00

Bids:

This sale will end in:

Higher Bidder


TwoQubits

Current Bid

$301.00





Lot # 19 - Mid Century Heywood Wakefield Wheat Drop Leaf Dining Table

Starting Bid: $ 5.00

Bids:

This sale will end in:

Higher Bidder


morepetrichor

Current Bid

$140.00





Lot # 20 - Mid Century Heywood Wakefield Wheat 2 Tier Side Table

Starting Bid: $ 5.00

Bids:

This sale will end in:

Higher Bidder


jalraj

Current Bid

$51.00





Lot # 21 - Heywood Wakefield Mid Century Wheat Step Side Tables

Starting Bid: $ 5.00

Bids:

This sale will end in:

Higher Bidder


Prizila

Current Bid

$130.00





Lot # 22 - When Nature Calls - Jane Lunger Franklin Mint Pewter

Starting Bid: $ 5.00

Bids:

This sale will end in:

Higher Bidder


CovRob

Current Bid

$43.00





Lot # 23 - 1983 Richard Ginori Primavera & Pomona Mantle Vases

Starting Bid: $ 5.00

Bids:

This sale will end in:

Higher Bidder


Suebaby

Current Bid

$16.00





Lot # 24 - Vintage Indiana Carnival Glass Punch Cups

Starting Bid: $ 5.00

Bids:

This sale will end in:

Higher Bidder


Shearstar

Current Bid

$18.00





Lot # 25 - Screeching Eagle! Hand Carved Wood -Large! 26"W x 16"T

Starting Bid: $ 5.00

Bids:

This sale will end in:

Higher Bidder


theroserevived

Current Bid

$31.00





Lot # 26 - Vintage Brass Tone Cast Metal Bear w/Salmon

Starting Bid: $ 5.00

Bids:

This sale will end in:

Higher Bidder


Shearstar

Current Bid

$22.00





Lot # 27 - Large Woven Basket Full of Sewing Notions

Starting Bid: $ 5.00

Bids:

This sale will end in:

Higher Bidder


SunBerry

Current Bid

$15.00





Lot # 28 - Assortment of Petrified Wood Decor

Starting Bid: $ 5.00

Bids:

This sale will end in:

Higher Bidder


Petebri03

Current Bid

$22.00





Lot # 29 - Pair of Vintage Country Scenes in Wood Frames

Starting Bid: $ 5.00

Bids:

This sale will end in:

Higher Bidder


GlowingGrzybki

Current Bid

$125.00





Lot # 30 - Gunslingers and Gold Panners! Vincent Figurines

Starting Bid: $ 5.00

Bids:

This sale will end in:

Higher Bidder


Bella Green

Current Bid

$12.00





Lot # 31 - Something to Tweet About

Starting Bid: $ 5.00

Bids:

This sale will end in:

Higher Bidder


Beanie

Current Bid

$42.00





Lot # 32 - Decorative Solid Wood Decoy Ducks

Starting Bid: $ 5.00

Bids:

This sale will end in:

Higher Bidder


Allegras

Current Bid

$27.00





Lot # 33 - Hand Carved Native American Style Decorative Oar

Starting Bid: $ 5.00

Bids:

This sale will end in:

Higher Bidder


HopScotch

Current Bid

$16.00





Lot # 34 - Old West Vintage Game Lot! - Lone Ranger Game

Starting Bid: $ 5.00

Bids:

This sale will end in:

Higher Bidder


LittleJustBecause

Current Bid

$14.00





Lot # 35 - Vintage Classic Board Games and Brain Teasers

Starting Bid: $ 5.00

Bids:

This sale will end in:

Higher Bidder


StacyK7

Current Bid

$5.00





Lot # 36 - Jackpot! Vintage Fast Food Figurines

Starting Bid: $ 5.00

Bids:

This sale will end in:

Higher Bidder


jenny18

Current Bid

$8.00





Lot # 37 - Huge Golf Lot! Rack Clubs Ball Retriever Accessories

Starting Bid: $ 5.00

Bids:

This sale will end in:

Higher Bidder


Shedboy360

Current Bid

$170.00





Lot # 38 - 44"T- Mid Century Gothic Van Hoople Prints

Starting Bid: $ 5.00

Bids:

This sale will end in:

Higher Bidder


Mel

Current Bid

$12.00





Lot # 39 - Mid Century Thailand Silk Painting - Stored Away - LIKE NEW

Starting Bid: $ 5.00

Bids:

This sale will end in:

Higher Bidder


Shearstar

Current Bid

$14.00





Lot # 40 - Reader's Digest Stamp Collection, 1981-1983

Starting Bid: $ 5.00

Bids:

This sale will end in:

Higher Bidder


Bella Green

Current Bid

$12.00





Lot # 41 - Retro Children's Classic Books

Starting Bid: $ 5.00

Bids:

This sale will end in:

Higher Bidder


theroserevived

Current Bid

$9.00





Lot # 42 - Retro Mid Century Cabinet

Starting Bid: $ 5.00

Bids:

This sale will end in:

Higher Bidder


A Des

Current Bid

$5.00





Lot # 43 - Vintage Capodimonte Matching 4 Piece Set

Starting Bid: $ 5.00

Bids:

This sale will end in:

Higher Bidder


HoneyBadger

Current Bid

$22.00





Lot # 44 - To the Moon & Back

Starting Bid: $ 5.00

Bids:

This sale will end in:

Higher Bidder


Gremlin99

Current Bid

$7.00





Lot # 45 - Bless this Bar!

Starting Bid: $ 5.00

Bids:

This sale will end in:

Higher Bidder


Lori

Current Bid

$62.00





Lot # 46 - Mid Mod Framed Stag Print

Starting Bid: $ 5.00

Bids:

This sale will end in:

Higher Bidder


Daniellemay87

Current Bid

$5.00





Lot # 47 - Vintage Brayton Laguna Art Pottery & Music Box

Starting Bid: $ 5.00

Bids:

This sale will end in:

Higher Bidder


Lori

Current Bid

$12.00





Lot # 48 - Vintage Framed Foil Art- Boats At The Pier

Starting Bid: $ 5.00

Bids:

This sale will end in:

Higher Bidder


Reinman

Current Bid

$6.00





Lot # 49 - Antique Late 1800s Book Collection

Starting Bid: $ 5.00

Bids:

This sale will end in:

Higher Bidder


Bristol

Current Bid

$42.00





Lot # 50 - You're About to get Schooled - Late 1800/Early 1900 Books

Starting Bid: $ 5.00

Bids:

This sale will end in:

Higher Bidder


Lori

Current Bid

$7.00





Lot # 51 - Never Used Wood Trinket Cabinet w/Glass Shelves

Starting Bid: $ 5.00

Bids:

This sale will end in:

Higher Bidder


Reinman

Current Bid

$19.00





Lot # 52 - You Won't Crit Fail with this Lot - For the High Fantasy Fans

Starting Bid: $ 5.00

Bids:

This sale will end in:

Higher Bidder


Beanie

Current Bid

$22.00





Lot # 53 - Mid-Century Italian Drop-Leaf Burl Inlay Bar Cart - Aldo Tura?

Starting Bid: $ 5.00

Bids:

This sale will end in:

Higher Bidder


bluelemoncows

Current Bid

$61.00





Lot # 54 - Japanese Tea Vase & Figurine Set

Starting Bid: $ 5.00

Bids:

This sale will end in:

Higher Bidder


SeattleBennett

Current Bid

$11.00





Lot # 55 - Rustic Small Wood Bookshelf with 1970s Book Collection

Starting Bid: $ 5.00

Bids:

This sale will end in:

Higher Bidder


linmar

Current Bid

$16.00





Lot # 56 - Gorgeous Landscape Photo Lot & 4 Great MCM Frames!

Starting Bid: $ 5.00

Bids:

This sale will end in:

Higher Bidder


Gouda Dubois

Current Bid

$13.00





Lot # 57 - Franklin Mint Norman Rockwell Porcelain Lot of 10

Starting Bid: $ 5.00

Bids:

This sale will end in:

Higher Bidder


Lori

Current Bid

$21.00





Lot # 58 - Welcome to the Wild, Wild West

Starting Bid: $ 5.00

Bids:

This sale will end in:

Higher Bidder


malaea22

Current Bid

$12.00





Lot # 59 - Fantastically Framed

Starting Bid: $ 5.00

Bids:

This sale will end in:

Higher Bidder


GlowingGrzybki

Current Bid

$26.00





Lot # 60 - Telling Tales - Antique Books

Starting Bid: $ 5.00

Bids:

This sale will end in:

Higher Bidder


kshop

Current Bid

$31.00





Lot # 61 - Bookworms Rejoice!

Starting Bid: $ 5.00

Bids:

This sale will end in:

Higher Bidder


SeattleBennett

Current Bid

$51.00





Lot # 62 - The Cat's Meow! Bronze Kitty Cat Sculpture + Feline Funnies

Starting Bid: $ 5.00

Bids:

This sale will end in:

Higher Bidder


sabachic

Current Bid

$33.00





Lot # 63 - Ottoman Duo

Starting Bid: $ 5.00

Bids:

This sale will end in:

Higher Bidder


TankGirl

Current Bid

$33.00





Lot # 64 - We Salute You: 9-11 Flag of Heroes + Military Memorabilia

Starting Bid: $ 5.00

Bids:

This sale will end in:

Higher Bidder


Shearstar

Current Bid

$11.00





Lot # 65 - Those Beachy Vibes

Starting Bid: $ 5.00

Bids:

This sale will end in:

Higher Bidder


nt3288

Current Bid

$11.00





Lot # 66 - Sea Lions and Snow Geese, Oh My!

Starting Bid: $ 5.00

Bids:

This sale will end in:

Higher Bidder


Rimas

Current Bid

$21.00





Lot # 67 - Trio of Wood Framed Vintage Art

Starting Bid: $ 5.00

Bids:

This sale will end in:

Higher Bidder


OdinsPark

Current Bid

$21.00





Lot # 68 - Eclectic French City Life Lot

Starting Bid: $ 5.00

Bids:

This sale will end in:

Higher Bidder


Hudsonsellers

Current Bid

$5.00





Lot # 69 - All About Dogs!

Starting Bid: $ 5.00

Bids:

This sale will end in:

Higher Bidder


Allegras

Current Bid

$23.00





Lot # 70 - This is getting WILD! Framed Ceramic Art & Friends

Starting Bid: $ 5.00

Bids:

This sale will end in:

Higher Bidder


Hudsonsellers

Current Bid

$12.00





Lot # 71 - Tiki Time - Two's Company - West Wood Tiki

Starting Bid: $ 5.00

Bids:

This sale will end in:

Higher Bidder


BamBai

Current Bid

$27.00





Lot # 72 - 38.5"T Mid Century Brushed Brass Table Lamp

Starting Bid: $ 5.00

Bids:

This sale will end in:

Higher Bidder


TLioe

Current Bid

$23.00





Lot # 73 - Groovy! Macrame Lamp

Starting Bid: $ 5.00

Bids:

This sale will end in:

Higher Bidder


theroserevived

Current Bid

$11.00





Lot # 74 - Speckled & Spotted Owl Pair - Franklin Mint Fine Porcelain 

Starting Bid: $ 5.00

Bids:

This sale will end in:

Higher Bidder


linmar

Current Bid

$29.00





Lot # 75 - Great Horned & White Barn Owl Pair - Franklin Mint Fine Porcelain 

Starting Bid: $ 5.00

Bids:

This sale will end in:

Higher Bidder


linmar

Current Bid

$29.00





Lot # 76 - Guy Coheleach - "Siberian Hunter" Signed Lithograph

Starting Bid: $ 5.00

Bids:

This sale will end in:

Higher Bidder


MD

Current Bid

$40.00





Lot # 77 - Crystals & Crabs- Swarovski, Attwood Sawyer, and 14K Gold

Starting Bid: $ 5.00

Bids:

This sale will end in:

Higher Bidder


Lori

Current Bid

$51.00





Lot # 78 - Vtg Herend Cat Trinket Box 6074 + Kessaris Watch + More

Starting Bid: $ 5.00

Bids:

This sale will end in:

Higher Bidder


Green

Current Bid

$13.00





Lot # 79 - Vintage Dixie 9 Drawer Lowboy Dresser

Starting Bid: $ 5.00

Bids:

This sale will end in:

Higher Bidder


AmieRouge

Current Bid

$31.00





Lot # 80 - (4)Richard Linton Lithos - China Bound - Landfall Tahiti - Fair Wind AU & Other

Starting Bid: $ 5.00

Bids:

This sale will end in:

Higher Bidder


Bobby B

Current Bid

$21.00





Lot # 81 - Mid-Century Solid Wood Lit China Cabinet with Smoke Glass

Starting Bid: $ 5.00

Bids:

This sale will end in:

Higher Bidder


DahliaBadger

Current Bid

$16.00





Lot # 82 - Vintage Christmas- Spode

Starting Bid: $ 5.00

Bids:

This sale will end in:

Higher Bidder


kshop

Current Bid

$31.00





Lot # 83 - Vintage Depression Glass & Amberina Swung Vase

Starting Bid: $ 5.00

Bids:

This sale will end in:

Higher Bidder


Lori

Current Bid

$36.00





Lot # 84 - Modern Superior Furniture Solid Wood 24x30 Round Table

Starting Bid: $ 5.00

Bids:

This sale will end in:

Higher Bidder


rindyrick

Current Bid

$51.00





Lot # 85 - Vintage Stained Glass Tiffany Style Lamp- Tulips

Starting Bid: $ 5.00

Bids:

This sale will end in:

Higher Bidder


CovRob

Current Bid

$87.00





Lot # 86 - Console Table, Etched Mirror w/ Deer, John Perry Eagle Statue & More

Starting Bid: $ 5.00

Bids:

This sale will end in:

Higher Bidder


AntiquesEtc

Current Bid

$32.00





Lot # 87 - 31x27" LARGE Gold Toned Framed Delmendo Western Artwork-Signed

Starting Bid: $ 5.00

Bids:

This sale will end in:

Higher Bidder


malaea22

Current Bid

$96.00





Lot # 88 - Original & Signed Framed Western Lithographs by Paul Calle- Total of 4

Starting Bid: $ 5.00

Bids:

This sale will end in:

Higher Bidder


linmar

Current Bid

$42.00





Lot # 89 - Tiffany Style Stained Glass Lamp- Apple Blossom

Starting Bid: $ 5.00

Bids:

This sale will end in:

Higher Bidder


Fauna7

Current Bid

$200.00





Lot # 90 - Antique Drop-Leaf Servier Buffet Sideboard

Starting Bid: $ 5.00

Bids:

This sale will end in:

Higher Bidder


avm

Current Bid

$71.00





Lot # 91 - Mid Century Floor Standing & Table Lamp Pair- Custom Made in Mexico

Starting Bid: $ 5.00

Bids:

This sale will end in:

Higher Bidder


StupendousMan

Current Bid

$81.00





Lot # 92 - Original Native Inspired Alspaugh Painting from Mexico

Starting Bid: $ 5.00

Bids:

This sale will end in:

Higher Bidder


ArtCart1

Current Bid

$29.00





Lot # 93 - Mid-Century Modern Bassett 4 Drawer Tallboy Dresser

Starting Bid: $ 5.00

Bids:

This sale will end in:

Higher Bidder


petersonwebb

Current Bid

$205.00





Lot # 94 - Framed Mt. St. Helens Explosion & Table Top Lamp

Starting Bid: $ 5.00

Bids:

This sale will end in:

Higher Bidder


Gouda Dubois

Current Bid

$18.00





Lot # 95 - Retro MCM Green Gunlocke Co. Vinyl & Wood Chair

Starting Bid: $ 5.00

Bids:

This sale will end in:

Higher Bidder


StupendousMan

Current Bid

$47.00





Lot # 96 - Antique Victorian Painted Cranberry Glass Lamp w/ Tulip Shade

Starting Bid: $ 5.00

Bids:

This sale will end in:

Higher Bidder


nt3288

Current Bid

$26.00





Lot # 97 - 27"x31" LARGE Gold Toned Framed Western Artwork-Signed by P. Nelson

Starting Bid: $ 5.00

Bids:

This sale will end in:

Higher Bidder


EEE

Current Bid

$37.00





Lot # 98 - Vintage Stained Glass and Beaded Victorian Table Top Lamp

Starting Bid: $ 5.00

Bids:

This sale will end in:

Higher Bidder


malaea22

Current Bid

$126.00





Lot # 99 - 3 Drawer Mid-Century Veneer Front Wood Chest

Starting Bid: $ 5.00

Bids:

This sale will end in:

Higher Bidder


Lindy J

Current Bid

$26.00





Lot # 100 - LARGE 37x39 Signed Original Painting on Canvas- Gamebirds In The Fall

Starting Bid: $ 5.00

Bids:

This sale will end in:

Higher Bidder


ArtCart1

Current Bid

$6.00





Lot # 101 - Weslo Recumbent Bike & Gazelle- 2 Pieces

Starting Bid: $ 5.00

Bids:

This sale will end in:

Higher Bidder


--

Current Bid

No Bid





Lot # 102 - Perfect Refurb Project-Dismantled Kimball Piano- Potential Bar Project?

Starting Bid: $ 5.00

Bids:

This sale will end in:

Higher Bidder


--

Current Bid

No Bid





Lot # 103 - The American Military Pewter Sculpture Collection with Wood Display Case

Starting Bid: $ 5.00

Bids:

This sale will end in:

Higher Bidder


lady206

Current Bid

$131.00





Lot # 104 - Vintage Schmid Music Collectibles- Mickey & Minnie

Starting Bid: $ 5.00

Bids:

This sale will end in:

Higher Bidder


Lori

Current Bid

$21.00





Lot # 105 - The Predator Collection

Starting Bid: $ 5.00

Bids:

This sale will end in:

Higher Bidder


Shearstar

Current Bid

$9.00





Lot # 106 - Vintage Camera Collection- Ikoflex, Polaroid, Horizon, Cannon, Sony

Starting Bid: $ 5.00

Bids:

This sale will end in:

Higher Bidder


JWM

Current Bid

$66.00





Lot # 107 - Eye Spy- Bushnell & Simmons Binoculars

Starting Bid: $ 5.00

Bids:

This sale will end in:

Higher Bidder


Nine

Current Bid

$40.00





Lot # 108 - Franklin Mint Cold Cast Bronze Statues- Dreamer & Reverie

Starting Bid: $ 5.00

Bids:

This sale will end in:

Higher Bidder


linmar

Current Bid

$21.00





Lot # 109 - 15" Hanging Brass Nautical Maritime Ship Oil Lantern Lamp

Starting Bid: $ 5.00

Bids:

This sale will end in:

Higher Bidder


Shearstar

Current Bid

$36.00





Lot # 110 - Like New 43" LG Smart Tv w/ Manufactured Wood Tv Stand

Starting Bid: $ 5.00

Bids:

This sale will end in:

Higher Bidder


98109

Current Bid

$180.00





Lot # 111 - Locking File Cabinet Pair & Office Supplies

Starting Bid: $ 5.00

Bids:

This sale will end in:

Higher Bidder


Shearstar

Current Bid

$11.00





Lot # 112 - Petite Lit Wood Curio Cabinet- 72"

Starting Bid: $ 5.00

Bids:

This sale will end in:

Higher Bidder


Shearstar

Current Bid

$125.00





Lot # 113 - Antique Type Writer Swivel Table & Accompaniments

Starting Bid: $ 5.00

Bids:

This sale will end in:

Higher Bidder


SeattleBennett

Current Bid

$20.00





Lot # 114 - Wide/Deep 2 Drawer File Cabinet & Office Chair

Starting Bid: $ 5.00

Bids:

This sale will end in:

Higher Bidder


Reinman

Current Bid

$5.00





Lot # 115 - Loaded Book Cabinet w/ Sliding Glass Panel Doors

Starting Bid: $ 5.00

Bids:

This sale will end in:

Higher Bidder


SeattleBennett

Current Bid

$51.00





Lot # 116 - Fender Starcaster Acoustic Guitar and Soft Carrying Bag

Starting Bid: $ 5.00

Bids:

This sale will end in:

Higher Bidder


salmonsam

Current Bid

$76.00





Lot # 117 - Hagen-Renaker Inc. Miniature Ceramic Animal Figurines

Starting Bid: $ 5.00

Bids:

This sale will end in:

Higher Bidder


Lori

Current Bid

$25.00





Lot # 118 - Wild Horses Figurine Wildlife Collection & Lanford Monroe Cast Bronze

Starting Bid: $ 5.00

Bids:

This sale will end in:

Higher Bidder


linmar

Current Bid

$29.00





Lot # 119 - Fully Loaded Towel Closet

Starting Bid: $ 5.00

Bids:

This sale will end in:

Higher Bidder


TLioe

Current Bid

$14.00





Lot # 120 - Repair Project- LARGE Tiffany Style Lamp Shade and Floor Standing Base

Starting Bid: $ 5.00

Bids:

This sale will end in:

Higher Bidder


DaigleFlips

Current Bid

$155.00





Lot # 121 - Prrrrrrty Cute Kitty Lot- Lladro, Framed art, & More!

Starting Bid: $ 5.00

Bids:

This sale will end in:

Higher Bidder


sabachic

Current Bid

$11.00





Lot # 122 - Giant Lot of Vintage Fabric Place Mats- Some Modern

Starting Bid: $ 5.00

Bids:

This sale will end in:

Higher Bidder


Shearstar

Current Bid

$8.00





Lot # 123 - Asian Inspired Tranquil Notions- Lit Cherry Blossom Tree & Falling Rain Chime Box

Starting Bid: $ 5.00

Bids:

This sale will end in:

Higher Bidder


theroserevived

Current Bid

$27.00





Lot # 124 - Mid Mod Fun- Macrame Plant Hangers & Pottery

Starting Bid: $ 5.00

Bids:

This sale will end in:

Higher Bidder


Petebri03

Current Bid

$29.00





Lot # 125 - Religious Goods- Gold & Sterling Cross Necklaces, Brass Crucifix & More

Starting Bid: $ 5.00

Bids:

This sale will end in:

Higher Bidder


BandK

Current Bid

$27.00





Lot # 126 - Floral Fancy China- Lenox, Royal Sealy China, Japan

Starting Bid: $ 5.00

Bids:

This sale will end in:

Higher Bidder


Chicken Dinner

Current Bid

$5.00





Lot # 127 - Don't Be So Salty- Vintage Ceramic S & P Shakers

Starting Bid: $ 5.00

Bids:

This sale will end in:

Higher Bidder


zendv8tions

Current Bid

$12.00





Lot # 128 - Kitchen Goods- Vintage & Modern

Starting Bid: $ 5.00

Bids:

This sale will end in:

Higher Bidder


TLioe

Current Bid

$11.00





Lot # 129 - Pots, Pans, and Bakeware- Lodge, Belgique Classique, Tramontina, Circulon

Starting Bid: $ 5.00

Bids:

This sale will end in:

Higher Bidder


Bobby B

Current Bid

$21.00





Lot # 130 - Vintage Countertop Fun- Tupperware

Starting Bid: $ 5.00

Bids:

This sale will end in:

Higher Bidder


Shearstar

Current Bid

$14.00





Lot # 131 - Kitchen Appliances & Modern Luxuries

Starting Bid: $ 5.00

Bids:

This sale will end in:

Higher Bidder


JoJoDenty

Current Bid

$22.00





Lot # 132 - Ceramic Kitty Cat Cookie Jar

Starting Bid: $ 5.00

Bids:

This sale will end in:

Higher Bidder


sabachic

Current Bid

$26.00





Lot # 133 - Country Kitchen Corner

Starting Bid: $ 5.00

Bids:

This sale will end in:

Higher Bidder


SeattleBennett

Current Bid

$10.00





Lot # 134 - Weber Grill w/ Grillware - Gas

Starting Bid: $ 5.00

Bids:

This sale will end in:

Higher Bidder


Beans

Current Bid

$124.00





Lot # 135 - Gorgeous Mesa Dansk Stoneware & Denby England Blue Jetty Water Dishes

Starting Bid: $ 5.00

Bids:

This sale will end in:

Higher Bidder


Nine

Current Bid

$76.00





Lot # 136 - Price Kensington Cottage Ware Ye Olde Cottage Teapot w/ Cream & Sugar

Starting Bid: $ 5.00

Bids:

This sale will end in:

Higher Bidder


zendv8tions

Current Bid

$6.00





Lot # 137 - Fun & Funky Mod Kitchenware

Starting Bid: $ 5.00

Bids:

This sale will end in:

Higher Bidder


Nine

Current Bid

$13.00





Lot # 138 - Le Creuset Pair & Scandinavian Butter Boat

Starting Bid: $ 5.00

Bids:

This sale will end in:

Higher Bidder


Bobby B

Current Bid

$200.00





Lot # 139 - Beautiful Blown Glass Drinkware- Signed & Numbered by Local Artist

Starting Bid: $ 5.00

Bids:

This sale will end in:

Higher Bidder


jalraj

Current Bid

$26.00





Lot # 140 - Inspirado Seattle USA Stonelite Lemon Blue Lidded Bread Box & Butter Boat

Starting Bid: $ 5.00

Bids:

This sale will end in:

Higher Bidder


Bobby B

Current Bid

$31.00





Lot # 142 - She's So Fancy! 10KT Gold, Vintage Christian Dior, and More!

Starting Bid: $ 5.00

Bids:

This sale will end in:

Higher Bidder


Lori

Current Bid

$140.00





Lot # 143 - Retro Fem Goods

Starting Bid: $ 5.00

Bids:

This sale will end in:

Higher Bidder


HoneyBadger

Current Bid

$21.00





Lot # 144 - Vintage ELGIN Glass Dome Quartz Clock With Westminster Chime

Starting Bid: $ 5.00

Bids:

This sale will end in:

Higher Bidder


Shearstar

Current Bid

$7.00





Lot # 145 - Vintage Gucci Watch & Leather Cigarette Cases

Starting Bid: $ 5.00

Bids:

This sale will end in:

Higher Bidder


98109

Current Bid

$31.00





Lot # 146 - All About Craftsman- Saws, Drills, Sander, Vac, Batteries, Bag & More

Starting Bid: $ 5.00

Bids:

This sale will end in:

Higher Bidder


Shearstar

Current Bid

$46.00





Lot # 147 - Shelves Loaded for Car & Garden- Craftsman Buffer/Polisher

Starting Bid: $ 5.00

Bids:

This sale will end in:

Higher Bidder


linmar

Current Bid

$13.00





Lot # 148 - Steel Garage Shelving Units- 2

Starting Bid: $ 5.00

Bids:

This sale will end in:

Higher Bidder


JustAnotherPNWResident

Current Bid

$16.00





Lot # 149 - Antique Armoire/Shelving Unit- Petite 55"T

Starting Bid: $ 5.00

Bids:

This sale will end in:

Higher Bidder


LittleJustBecause

Current Bid

$23.00





Lot # 150 - Vintage Metal Plant Stands- 3

Starting Bid: $ 5.00

Bids:

This sale will end in:

Higher Bidder


mhobsonusa

Current Bid

$46.00





Lot # 151 - Vintage Rustic Yard Tools

Starting Bid: $ 5.00

Bids:

This sale will end in:

Higher Bidder


Lindy J

Current Bid

$16.00





Lot # 152 - Oversized Melodic Wind Chimes- Set of 4

Starting Bid: $ 5.00

Bids:

This sale will end in:

Higher Bidder


rindyrick

Current Bid

$56.00





Lot # 153 - LARGE Pitchback/Rebound Baseball Training Net

Starting Bid: $ 5.00

Bids:

This sale will end in:

Higher Bidder


Cwallace

Current Bid

$5.00





Lot # 154 - Cement Yard Adornments and Humingbird Water Feature

Starting Bid: $ 5.00

Bids:

This sale will end in:

Higher Bidder


GlowingGrzybki

Current Bid

$13.00





Lot # 155 - Shabby Chiq Yard Decor and Resin Bird Bath- Bronze Coated St. Augustine

Starting Bid: $ 5.00

Bids:

This sale will end in:

Higher Bidder


GlowingGrzybki

Current Bid

$125.00





Lot # 156 - Battery Operated Ryobi Lithium Lawn Mower & Leaf Blower

Starting Bid: $ 5.00

Bids:

This sale will end in:

Higher Bidder


Shearstar

Current Bid

$205.00





Lot # 157 - Resin/Plastic Squirrell Water Feature & Pots

Starting Bid: $ 5.00

Bids:

This sale will end in:

Higher Bidder


Bobby B

Current Bid

$13.00





Lot # 158 - Rolling LARGE Cleaning Caddy Loaded with Supplies

Starting Bid: $ 5.00

Bids:

This sale will end in:

Higher Bidder


SunBerry

Current Bid

$17.00





Lot # 159 - DELTA Compound Sliding Miter Saw on Rolling Locking Cart + Built In Stand 

Starting Bid: $ 5.00

Bids:

This sale will end in:

Higher Bidder


Cwallace

Current Bid

$41.00





Lot # 160 - Craftsman Industrial Dovetail Fixture 

Starting Bid: $ 5.00

Bids:

This sale will end in:

Higher Bidder


TwoQubits

Current Bid

$16.00





Lot # 161 - Craftsman 10" Table Saw 2.5 HP on Rolling Cart

Starting Bid: $ 5.00

Bids:

This sale will end in:

Higher Bidder


TLioe

Current Bid

$101.00





Lot # 162 - Craftsman 16" Scroll Saw on Rolling Cart w/ Loads of Table Clamps

Starting Bid: $ 5.00

Bids:

This sale will end in:

Higher Bidder


Blinkycat

Current Bid

$58.00





Lot # 163 - Craftsman 9" Drill Press

Starting Bid: $ 5.00

Bids:

This sale will end in:

Higher Bidder


TLioe

Current Bid

$26.00





Lot # 164 - Craftsman Industrial Router Table & Router + Work Centre/Vise

Starting Bid: $ 5.00

Bids:

This sale will end in:

Higher Bidder


TLioe

Current Bid

$61.00





Lot # 165 - Powerstroke Pressure Washer 1900 PSI/1.2GPM

Starting Bid: $ 5.00

Bids:

This sale will end in:

Higher Bidder


JustAnotherPNWResident

Current Bid

$61.00





Lot # 166 - Loads of Hand Tools- Plate Joiner, Drills, Jig, Porter Cable Hammer & More

Starting Bid: $ 5.00

Bids:

This sale will end in:

Higher Bidder


Lori

Current Bid

$52.00





Lot # 167 - Huge Lot of Hand Saws & More

Starting Bid: $ 5.00

Bids:

This sale will end in:

Higher Bidder


JustAnotherPNWResident

Current Bid

$46.00





Lot # 168 - Vintage Emerson Electric Grinder + Halogen Lamps and Workbenches

Starting Bid: $ 5.00

Bids:

This sale will end in:

Higher Bidder


SunBerry

Current Bid

$25.00





Lot # 169 - 6 & 9 Ft Werner Ladders w/ Stabilizer

Starting Bid: $ 5.00

Bids:

This sale will end in:

Higher Bidder


Dngor

Current Bid

$36.00





Lot # 170 - John Wayne Tribute w/ Vintage Western Trinkets

Starting Bid: $ 5.00

Bids:

This sale will end in:

Higher Bidder


PackRat

Current Bid

$23.00





Lot # 171 - Woodland Creatures- MCM Gold Toned Owls, Brass Deer, Original Artwork & More

Starting Bid: $ 5.00

Bids:

This sale will end in:

Higher Bidder


EEE

Current Bid

$16.00





Lot # 172 - Vintage Comic Books & Miniature Garfield Figures

Starting Bid: $ 5.00

Bids:

This sale will end in:

Higher Bidder


zendv8tions

Current Bid

$33.00





Lot # 173 - John F. Kennedy's Inaugural Address- Jan 20 1961

Starting Bid: $ 5.00

Bids:

This sale will end in:

Higher Bidder


LMcclellan

Current Bid

$23.00





Lot # 174 - Giant Lot of Antique & Modern Picture Frames

Starting Bid: $ 5.00

Bids:

This sale will end in:

Higher Bidder


Gremlin99

Current Bid

$51.00





Lot # 175 - MCM Large Veneered Wood Desk

Starting Bid: $ 5.00

Bids:

This sale will end in:

Higher Bidder


petersonwebb

Current Bid

$7.00





Lot # 176 - Pro-Form Crosswalk Treadmill & Health Rider

Starting Bid: $ 5.00

Bids:

This sale will end in:

Higher Bidder


--

Current Bid

No Bid





Lot # 177 - Antique Fireplace Adornments

Starting Bid: $ 5.00

Bids:

This sale will end in:

Higher Bidder


GlowingGrzybki

Current Bid

$26.00





Lot # 178 - Only Missing the Sweat Band- Ping Pong Table

Starting Bid: $ 5.00

Bids:

This sale will end in:

Higher Bidder


Dngor

Current Bid

$11.00





Lot # 179 - Go Hawks! HUGE Seahawks Lot- Jerseys, Collectables, and more!

Starting Bid: $ 5.00

Bids:

This sale will end in:

Higher Bidder


Lori

Current Bid

$38.00





Lot # 180 - Edgar Martinez Memorabilia & 1975 Framed World Series Poster

Starting Bid: $ 5.00

Bids:

This sale will end in:

Higher Bidder


Shearstar

Current Bid

$6.00





Lot # 181 - Smaller Le Creuset Enameled Cast Iron French Oven & Bev Freeburg Pitcher

Starting Bid: $ 5.00

Bids:

This sale will end in:

Higher Bidder


StupendousMan

Current Bid

$88.00





Lot # 182 - MCM Ceramics- Lane & Co. + Napa Style

Starting Bid: $ 5.00

Bids:

This sale will end in:

Higher Bidder


zendv8tions

Current Bid

$5.00





Lot # 183 - Antique Framed 1909 Old Ironsides Art & Otagiri Japan Mug

Starting Bid: $ 5.00

Bids:

This sale will end in:

Higher Bidder


PackRat

Current Bid

$9.00





Lot # 185 - Antique Books & Framed Foil Art- Les Miserables Late 1800's

Starting Bid: $ 5.00

Bids:

This sale will end in:

Higher Bidder


Aterry989

Current Bid

$76.00





Lot # 186 - Antique Louisa M. Alcott Series & Unique Silverplate Baby Cup

Starting Bid: $ 5.00

Bids:

This sale will end in:

Higher Bidder


Aterry989

Current Bid

$93.00





Lot # 187 - More Vintage Kitchen Goods- Bakeware

Starting Bid: $ 5.00

Bids:

This sale will end in:

Higher Bidder


Jlong

Current Bid

$16.00





Lot # 188 - Mid Mod Kitchen Goods- Tupperware, Vintage Knives, & More

Starting Bid: $ 5.00

Bids:

This sale will end in:

Higher Bidder


Lori

Current Bid

$17.00





Lot # 189 - A Little Of This, A Little Of That- Egyptian Table Linen and Vintage Brass Ashtray

Starting Bid: $ 5.00

Bids:

This sale will end in:

Higher Bidder


sabachic

Current Bid

$8.00





Lot # 190 - Framed Mod Mauve Art

Starting Bid: $ 5.00

Bids:

This sale will end in:

Higher Bidder


Beans

Current Bid

$12.00





Lot # 191 - Framed Bay Area & Golden Gate Bridge Photography

Starting Bid: $ 5.00

Bids:

This sale will end in:

Higher Bidder


Beans

Current Bid

$6.00





Lot # 192 - Gorgeous Wood Framed Photography Duo

Starting Bid: $ 5.00

Bids:

This sale will end in:

Higher Bidder


GlowingGrzybki

Current Bid

$6.00





Lot # 193 - Large Framed Print- 28x21

Starting Bid: $ 5.00

Bids:

This sale will end in:

Higher Bidder


xazurex

Current Bid

$13.00





Lot # 194 - Beautiful Solid Wood Round Dining Table 6 Chairs w/ Extra Leaves

Starting Bid: $ 5.00

Bids:

This sale will end in:

Higher Bidder


Beans

Current Bid

$151.00





Lot # 195 - Pair of 2- Midcentury Bar Style Pendant Lights

Starting Bid: $ 5.00

Bids:

This sale will end in:

Higher Bidder


Bmg123

Current Bid

$5.00





Lot # 196 - Oh My! A Whole Lot of Vintage Christmas

Starting Bid: $ 5.00

Bids:

This sale will end in:

Higher Bidder


zendv8tions

Current Bid

$61.00





Lot # 197 - Framed & Authenticated Horse Prints by Robert Vavra 1978

Starting Bid: $ 5.00

Bids:

This sale will end in:

Higher Bidder


nt3288

Current Bid

$41.00





Lot # 198 - Fully Loaded Entertainment Center

Starting Bid: $ 5.00

Bids:

This sale will end in:

Higher Bidder


lady206

Current Bid

$11.00





Lot # 199 - Antique 3 Drawer Chest- Refinish Project

Starting Bid: $ 5.00

Bids:

This sale will end in:

Higher Bidder


LittleJustBecause

Current Bid

$16.00





Lot # 200 - Queen Size Aero Bed & Bag of Bedding

Starting Bid: $ 5.00

Bids:

This sale will end in:

Higher Bidder


Beanie

Current Bid

$17.00





Lot # 201 - Sears & Dewalt Routers and Bits

Starting Bid: $ 5.00

Bids:

This sale will end in:

Higher Bidder


TLioe

Current Bid

$22.00





Lot # 202 - Vintage Wood Carving Tools & Electromatic Power Tool Kit

Starting Bid: $ 5.00

Bids:

This sale will end in:

Higher Bidder


sabachic

Current Bid

$31.00





Lot # 203 - Craftsman Triple Stack Rolling Tool Box LOADED with Tools

Starting Bid: $ 5.00

Bids:

This sale will end in:

Higher Bidder


TLioe

Current Bid

$240.00





Lot # 204 - Makita & Black and Decker Sanders

Starting Bid: $ 5.00

Bids:

This sale will end in:

Higher Bidder


TLioe

Current Bid

$21.00





Lot # 205 - Rolling/Locking Tool Chest Filled with Tools

Starting Bid: $ 5.00

Bids:

This sale will end in:

Higher Bidder


TLioe

Current Bid

$180.00





Lot # 206 - Tall/Oversized Steel Shelving Unit- Contents Not Included

Starting Bid: $ 5.00

Bids:

This sale will end in:

Higher Bidder


JustAnotherPNWResident

Current Bid

$6.00





Lot # 207 - Tall/Deep Kenmore Freezer

Starting Bid: $ 5.00

Bids:

This sale will end in:

Higher Bidder


TLioe

Current Bid

$145.00





Lot # 208 - Misc. Tool Storage Caddys with Tools Inside

Starting Bid: $ 5.00

Bids:

This sale will end in:

Higher Bidder


TLioe

Current Bid

$52.00





Lot # 209 - Vintage Gold Toned Coat/Hat Rack

Starting Bid: $ 5.00

Bids:

This sale will end in:

Higher Bidder


StupendousMan

Current Bid

$31.00





Lot # 210 - Vintage Iron Bar Cart

Starting Bid: $ 5.00

Bids:

This sale will end in:

Higher Bidder


Bobby B

Current Bid

$29.00





Lot # 211 - Coleman Camping Setup- Brand New Century Stove

Starting Bid: $ 5.00

Bids:

This sale will end in:

Higher Bidder


BamBai

Current Bid

$31.00





Lot # 212 - Complete Yard Tool Caddy- Loaded

Starting Bid: $ 5.00

Bids:

This sale will end in:

Higher Bidder


Reinman

Current Bid

$8.00





Lot # 213 - Wrought Iron Patio Umbrella Base w/ Umbrella, Chairs, Windchime

Starting Bid: $ 5.00

Bids:

This sale will end in:

Higher Bidder


linmar

Current Bid

$26.00





Lot # 214 - Framed Ceramic Kitten Art- Authenticated (3)

Starting Bid: $ 5.00

Bids:

This sale will end in:

Higher Bidder


sabachic

Current Bid

$12.00





Lot # 215 - Set of 2- Framed & Authenticated Owl Art 26x22

Starting Bid: $ 5.00

Bids:

This sale will end in:

Higher Bidder


avm

Current Bid

$18.00





Lot # 216 - Framed & Authenticated Set of 4- Farm Scenes Throughout The Seasons

Starting Bid: $ 5.00

Bids:

This sale will end in:

Higher Bidder


DahliaBadger

Current Bid

$21.00