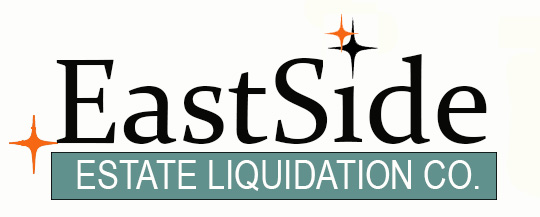 Mountlake Terrace House of Treasures
This home is full of eclectic finds, and there is a little bit of something for everyone. The owner of this home had a love for collecting, and found beauty all over the map.
In this auction, you will find many notable things- 19th century Chinese finds, a RARE large swung vase, Lladros, Vintage Hermes, Pendleton, Mink furs, Drexel & Bassett furniture, Tiffany Style Lamps, Art Deco Lighting, Braided Wicker furniture, Bonsai Tree, Depression Glass, Pyrex/Corningware, Vintage Clothing & Jewelry, 14KT Gold Ring, Antique Furniture and Books, and so much more!!
There will be a picker's sale onsite during pickups, which will occur on January 22nd from 10-4.
Click here to learn about Proxy Bid. This site uses Proxy Bid, which is a helpful tool in winning your desired lot.
Click here to read our terms and conditions.
Start Date/Time: 2023-01-10 07:00:00
End Date/Time: 2023-01-18 19:00:00
PickUp Date/Time:
Lot # 2 - Beautiful Upholstered Victorian High Back Tufted Chair Pair

Starting Bid: $ 5.00

Bids:

This sale will end in:

Higher Bidder


Crittermistress

Current Bid

$76.00





Lot # 3 - Rare Floor Standing Swung Vase 33"

Starting Bid: $ 5.00

Bids:

This sale will end in:

Higher Bidder


SparklyLuvTiger

Current Bid

$345.00





Lot # 6 - Ornate Italian Style End/Side Table Wood Resin

Starting Bid: $ 5.00

Bids:

This sale will end in:

Higher Bidder


Horsie

Current Bid

$16.00





Lot # 7 - Art Deco Onyx & Brass Lamp with Tulip Shade

Starting Bid: $ 5.00

Bids:

This sale will end in:

Higher Bidder


WHA

Current Bid

$51.00





Lot # 8 - Huge! Antique Persian Brass Copper Ornate Tray/Table Top 36" Diameter

Starting Bid: $ 5.00

Bids:

This sale will end in:

Higher Bidder


LittleJustBecause

Current Bid

$101.00





Lot # 10 - Lladro Lady with Umbrella Figurine #4700 Dressmaker

Starting Bid: $ 5.00

Bids:

This sale will end in:

Higher Bidder


Maggiekei

Current Bid

$51.00





Lot # 11 - NAO Lladro 3 Girls

Starting Bid: $ 5.00

Bids:

This sale will end in:

Higher Bidder


Maggiekei

Current Bid

$27.00





Lot # 13 - Vintage Vase Vessel Lot - Deep Hues Glass- Swung Vase

Starting Bid: $ 5.00

Bids:

This sale will end in:

Higher Bidder


Betty

Current Bid

$76.00





Lot # 14 - Unique Chandelier Style Candelabra Table Lamp

Starting Bid: $ 5.00

Bids:

This sale will end in:

Higher Bidder


Harleyhank

Current Bid

$18.00





Lot # 15 - Faithful Lot! Includes GSL Leerdham Crystal Virgin Mary Figure

Starting Bid: $ 5.00

Bids:

This sale will end in:

Higher Bidder


Oliver

Current Bid

$21.00





Lot # 16 - Vibrant Blue MCM Blown Crackle Glass Pitcher and Drinkware Set

Starting Bid: $ 5.00

Bids:

This sale will end in:

Higher Bidder


stargazer4964

Current Bid

$29.00





Lot # 17 - 14KT Gold Lot- Large Gold Ring, Antique Necklace, Chain, Stud Earrings

Starting Bid: $ 5.00

Bids:

This sale will end in:

Higher Bidder


Seabreeze12

Current Bid

$95.00





Lot # 18 - As Vintage As It Gets- Costume Jewelry Pin Lot

Starting Bid: $ 5.00

Bids:

This sale will end in:

Higher Bidder


Seabreeze12

Current Bid

$43.00





Lot # 19 - Vintage Hermes Silk Scarf- Les Oiseaux Des Champs Et Des Bois

Starting Bid: $ 5.00

Bids:

This sale will end in:

Higher Bidder


Aya

Current Bid

$131.00





Lot # 20 - Bar & Stemware Plus a Few Mugs Too!

Starting Bid: $ 5.00

Bids:

This sale will end in:

Higher Bidder


GoudaSpark

Current Bid

$5.00





Lot # 21 - Vintage Corningware Collection

Starting Bid: $ 5.00

Bids:

This sale will end in:

Higher Bidder


TLioe

Current Bid

$22.00





Lot # 22 - Loads of Vintage Jars - Ball, Planters Peanuts, Apothecary

Starting Bid: $ 5.00

Bids:

This sale will end in:

Higher Bidder


SunBerry

Current Bid

$9.00





Lot # 23 - Vintage Pyrex w/Loads of Lids

Starting Bid: $ 5.00

Bids:

This sale will end in:

Higher Bidder


WHA

Current Bid

$39.00





Lot # 24 - Modern Kitchen Conveniences

Starting Bid: $ 5.00

Bids:

This sale will end in:

Higher Bidder


Wendy

Current Bid

$6.00





Lot # 25 - Vintage Kitchen Collection

Starting Bid: $ 5.00

Bids:

This sale will end in:

Higher Bidder


WHA

Current Bid

$12.00





Lot # 26 - Modern Kitchenware

Starting Bid: $ 5.00

Bids:

This sale will end in:

Higher Bidder


Divyn725

Current Bid

$5.00





Lot # 27 - Mid Mod Kitsch Kitchen

Starting Bid: $ 5.00

Bids:

This sale will end in:

Higher Bidder


WHA

Current Bid

$34.00





Lot # 28 - Liberty Blue Ironstone & Flatware

Starting Bid: $ 5.00

Bids:

This sale will end in:

Higher Bidder


lady206

Current Bid

$16.00





Lot # 29 - LE Smith Carnival Glass Canister, Monax, & Fire King Peach Lusterware

Starting Bid: $ 5.00

Bids:

This sale will end in:

Higher Bidder


Betty

Current Bid

$11.00





Lot # 30 - Bottoms Up! Unique 4 Spout Decanter Made In France + Tiffen Glasses

Starting Bid: $ 5.00

Bids:

This sale will end in:

Higher Bidder


WHA

Current Bid

$21.00





Lot # 31 - RARE 19th Century Chinese Phoenix Ceramic Figure- See comps!

Starting Bid: $ 5.00

Bids:

This sale will end in:

Higher Bidder


LittleJustBecause

Current Bid

$134.00





Lot # 32 - Vintage Mohogany Butler Gothic Bookcase Pair

Starting Bid: $ 5.00

Bids:

This sale will end in:

Higher Bidder


Fwjewelrylover

Current Bid

$111.00





Lot # 33 - Large Vintage Blown Glass Lot- Bluebird Crystal, Porpoise, Bud Vases & More!

Starting Bid: $ 5.00

Bids:

This sale will end in:

Higher Bidder


Betty

Current Bid

$21.00





Lot # 34 - Antique Ornate Framed Mirror, Sheet Mirror, Chunky Gold Toned Frame

Starting Bid: $ 5.00

Bids:

This sale will end in:

Higher Bidder


HLFM

Current Bid

$59.00





Lot # 35 - Very Unique! Two Very Large Ceramic Pigs! 16"-18"

Starting Bid: $ 5.00

Bids:

This sale will end in:

Higher Bidder


macfchlo

Current Bid

$21.00





Lot # 36 - 80" Vintage Braided Wicker Rattan Book Case with Wicker Stool

Starting Bid: $ 5.00

Bids:

This sale will end in:

Higher Bidder


tinker

Current Bid

$66.00





Lot # 38 - Brrrr! Wood Ornate Carved Fireplace Mantle + Electric Log Set

Starting Bid: $ 5.00

Bids:

This sale will end in:

Higher Bidder


vintagegirl

Current Bid

$18.00





Lot # 39 - Mid Century Bassett Lowboy Dresser

Starting Bid: $ 5.00

Bids:

This sale will end in:

Higher Bidder


A Des

Current Bid

$91.00





Lot # 40 - Mid Century Bassett Highboy Dresser

Starting Bid: $ 5.00

Bids:

This sale will end in:

Higher Bidder


A Des

Current Bid

$81.00





Lot # 41 - Art Deco Tiffany Style Stained Glass Lamp

Starting Bid: $ 5.00

Bids:

This sale will end in:

Higher Bidder


Herbie

Current Bid

$71.00





Lot # 42 - Mini Oak Curio Cabinet with Glass Tchotchkes

Starting Bid: $ 5.00

Bids:

This sale will end in:

Higher Bidder


stargazer4964

Current Bid

$25.00





Lot # 43 - Vintage Jewlery Collection #1- The Fun Funky Bits

Starting Bid: $ 5.00

Bids:

This sale will end in:

Higher Bidder


HoneyBadger

Current Bid

$26.00





Lot # 44 - Vintage Watch Lot- Dainty and Delightful

Starting Bid: $ 5.00

Bids:

This sale will end in:

Higher Bidder


WHA

Current Bid

$8.00





Lot # 47 - Tiffany Style Stained Glass Table Lamp

Starting Bid: $ 5.00

Bids:

This sale will end in:

Higher Bidder


Herbie

Current Bid

$101.00





Lot # 49 - Antique Side Table Accompanied w/ Treasures

Starting Bid: $ 5.00

Bids:

This sale will end in:

Higher Bidder


WHA

Current Bid

$41.00





Lot # 50 - Earthy Pallet Pottery + Young Nude Figurine

Starting Bid: $ 5.00

Bids:

This sale will end in:

Higher Bidder


Nicknack

Current Bid

$8.00





Lot # 51 - Late 20th Century Chinoiserie Style Ming Entry Console Sofa Table - See Comps!

Starting Bid: $ 5.00

Bids:

This sale will end in:

Higher Bidder


Horsie

Current Bid

$75.00





Lot # 52 - 6 Piece Ceramic Vase Lot- Soft Pallet

Starting Bid: $ 5.00

Bids:

This sale will end in:

Higher Bidder


Aya

Current Bid

$7.00





Lot # 53 - Candle-ca-dabra! Large Lot of Battery Operated Wax Candles & Wall Sconces

Starting Bid: $ 5.00

Bids:

This sale will end in:

Higher Bidder


Horsie

Current Bid

$11.00





Lot # 54 - Generous & Bold Asian Theme Rug -Floral/ Butterflies!

Starting Bid: $ 5.00

Bids:

This sale will end in:

Higher Bidder


XACAH

Current Bid

$16.00





Lot # 55 - Shabby Chic Country- Small Rustic Pedestal Table & Stool

Starting Bid: $ 5.00

Bids:

This sale will end in:

Higher Bidder


terry1955

Current Bid

$14.00





Lot # 56 - Large Vinyl Lot #1- Beatles, Van Morrison, Bob Dylan, The Eagles, Rolling Stones & More

Starting Bid: $ 5.00

Bids:

This sale will end in:

Higher Bidder


Khrystyna

Current Bid

$101.00





Lot # 57 - LARGE Vinyl Lot #2- Heart, Rolling Stones, Jimi Hendrix, Paul McCartney & More

Starting Bid: $ 5.00

Bids:

This sale will end in:

Higher Bidder


terry

Current Bid

$82.00





Lot # 58 - LARGE Vinyl Lot #3- The Who, Barbara Streisand, Neil Young, Bob Dylan & More

Starting Bid: $ 5.00

Bids:

This sale will end in:

Higher Bidder


WHA

Current Bid

$51.00





Lot # 59 - Cobalt Frenzy! Melted Down Glass Bottles & Blown Glass Vase & Pitchers

Starting Bid: $ 5.00

Bids:

This sale will end in:

Higher Bidder


Betty

Current Bid

$21.00





Lot # 61 - Signed Vintage Mid Century Painted Fabric Hanging Panels- Barley at Sunrise

Starting Bid: $ 5.00

Bids:

This sale will end in:

Higher Bidder


WHA

Current Bid

$37.00





Lot # 63 - Women's Shoe Collection- Size 10

Starting Bid: $ 5.00

Bids:

This sale will end in:

Higher Bidder


vintagegirl

Current Bid

$7.00





Lot # 64 - 24" Floor Standing Ceramic Virgin Mary w/ Glass Cut Bead/Stone Necklace

Starting Bid: $ 5.00

Bids:

This sale will end in:

Higher Bidder


Oliver

Current Bid

$5.00





Lot # 65 - Mid Century Modern Barware

Starting Bid: $ 5.00

Bids:

This sale will end in:

Higher Bidder


Betty

Current Bid

$42.00





Lot # 66 - Vintage Uranium Glass Pedestal Dish with Speckled Gold Detail

Starting Bid: $ 5.00

Bids:

This sale will end in:

Higher Bidder


nt3288

Current Bid

$41.00





Lot # 67 - 1970's Decor – COUROC – Viking - Murano

Starting Bid: $ 5.00

Bids:

This sale will end in:

Higher Bidder


Betty

Current Bid

$101.00





Lot # 68 - Vintage Chinese Shadow Box Shell Art- 27.5"

Starting Bid: $ 5.00

Bids:

This sale will end in:

Higher Bidder


Bonsai_warrior

Current Bid

$5.00





Lot # 69 - Femme & Fabulous

Starting Bid: $ 5.00

Bids:

This sale will end in:

Higher Bidder


HoneyBadger

Current Bid

$32.00





Lot # 70 - A Scarf for Every Occasion

Starting Bid: $ 5.00

Bids:

This sale will end in:

Higher Bidder


WHA

Current Bid

$13.00





Lot # 71 - Vintage Name Brand Scarves - Oscar de La Renta - Nina Ricci

Starting Bid: $ 5.00

Bids:

This sale will end in:

Higher Bidder


WHA

Current Bid

$35.00





Lot # 72 - Glam Accessories - Leopard Fur - Bergdorf Goodman I.Magnin

Starting Bid: $ 5.00

Bids:

This sale will end in:

Higher Bidder


AM66

Current Bid

$76.00





Lot # 73 - Night Out Collection - Vintage

Starting Bid: $ 5.00

Bids:

This sale will end in:

Higher Bidder


Betty

Current Bid

$117.00





Lot # 74 - The Vintage Boudoir

Starting Bid: $ 5.00

Bids:

This sale will end in:

Higher Bidder


HoneyBadger

Current Bid

$56.00





Lot # 75 - Solid Wood Midcentury Dining Set w/8 Chairs and Extension Leaves

Starting Bid: $ 5.00

Bids:

This sale will end in:

Higher Bidder


hazel

Current Bid

$39.00





Lot # 76 - Mid Century Solid Wood China Hutch- Contents Not Included

Starting Bid: $ 5.00

Bids:

This sale will end in:

Higher Bidder


ACDC

Current Bid

$26.00





Lot # 78 - Browns- Leather & Suede- 4 Coats Size M/L

Starting Bid: $ 5.00

Bids:

This sale will end in:

Higher Bidder


Stay1*

Current Bid

$35.00





Lot # 80 - 100% Wool Vintage Coat Pair- Camel & Navy

Starting Bid: $ 5.00

Bids:

This sale will end in:

Higher Bidder


Stay1*

Current Bid

$27.00





Lot # 81 - Women's Pendleton Virgin Wool Coat- Size Small/Medium

Starting Bid: $ 5.00

Bids:

This sale will end in:

Higher Bidder


HLFM

Current Bid

$30.00





Lot # 82 - For The Mink Lovers- Vintage Fur Collection

Starting Bid: $ 5.00

Bids:

This sale will end in:

Higher Bidder


Jay

Current Bid

$79.00





Lot # 83 - Framed Artwork Pair- The Old Mill In Winter

Starting Bid: $ 5.00

Bids:

This sale will end in:

Higher Bidder


HLFM

Current Bid

$7.00





Lot # 84 - Traditional Cherry Wood Bombay Lot & Suit/Coat Stand

Starting Bid: $ 5.00

Bids:

This sale will end in:

Higher Bidder


AM66

Current Bid

$21.00





Lot # 85 - Purses Upon Purses + Vintage Coat Rack

Starting Bid: $ 5.00

Bids:

This sale will end in:

Higher Bidder


Jay

Current Bid

$22.00





Lot # 86 - Large Asian Inspired Framed Art+ Silk Screen Scroll- 42"

Starting Bid: $ 5.00

Bids:

This sale will end in:

Higher Bidder


SeattleBennett

Current Bid

$6.00





Lot # 87 - Large 33" Bronze & Gold Toned Statue- Girl Laying and Reading a Book

Starting Bid: $ 5.00

Bids:

This sale will end in:

Higher Bidder


Horsie

Current Bid

$26.00





Lot # 88 - 12" Solid Brass Nautical Anchor and Bell- Engraved w/ Dragon

Starting Bid: $ 5.00

Bids:

This sale will end in:

Higher Bidder


Bobby B

Current Bid

$21.00





Lot # 89 - 1973 Michael Garman Cowboy Sculpture, Vintage Citizens Bank of Montana Cowboy, Barware

Starting Bid: $ 5.00

Bids:

This sale will end in:

Higher Bidder


Stumble

Current Bid

$76.00





Lot # 90 - Wrought Iron Fireplace Tool Set w/ Extras

Starting Bid: $ 5.00

Bids:

This sale will end in:

Higher Bidder


Stay1*

Current Bid

$5.00





Lot # 91 - The Ballad of Reading Goal- 1905 Elbert Hubbard & Other Vintage Adornments

Starting Bid: $ 5.00

Bids:

This sale will end in:

Higher Bidder


SeattleBennett

Current Bid

$12.00





Lot # 94 - A Closet FULL of Linens

Starting Bid: $ 5.00

Bids:

This sale will end in:

Higher Bidder


SunBerry

Current Bid

$31.00





Lot # 95 - Vintage Table Linens/Fabrics

Starting Bid: $ 5.00

Bids:

This sale will end in:

Higher Bidder


WHA

Current Bid

$11.00





Lot # 97 - Tall Standing Lit Faux Tree w/ Adornments

Starting Bid: $ 5.00

Bids:

This sale will end in:

Higher Bidder


Horsie

Current Bid

$13.00





Lot # 98 - Beautiful Antique Mirror Pair- Mohogany Scroll Top & Other

Starting Bid: $ 5.00

Bids:

This sale will end in:

Higher Bidder


ACDC

Current Bid

$21.00





Lot # 99 - Sealy Posturepedic Ultra Plush Guest Bed- Full Size

Starting Bid: $ 5.00

Bids:

This sale will end in:

Higher Bidder


Kalito

Current Bid

$5.00





Lot # 100 - Outdoor Patio Set- Swivel Chairs, Bar Height Table, Tiffany Style Lamp

Starting Bid: $ 5.00

Bids:

This sale will end in:

Higher Bidder


Nine

Current Bid

$86.00





Lot # 101 - Vintage Concrete Yard Adornments- Seagulls and Basket

Starting Bid: $ 5.00

Bids:

This sale will end in:

Higher Bidder


Nicknack

Current Bid

$13.00





Lot # 102 - LARGE Corkscrew Hazel Tree (?) 5.5 ft

Starting Bid: $ 5.00

Bids:

This sale will end in:

Higher Bidder


Adriennejb

Current Bid

$230.00





Lot # 103 - Smaller Corkscrew Hazel Tree (?) 50"

Starting Bid: $ 5.00

Bids:

This sale will end in:

Higher Bidder


Harleyhank

Current Bid

$81.00





Lot # 104 - Woven Outdoor Stools

Starting Bid: $ 5.00

Bids:

This sale will end in:

Higher Bidder


Stay1*

Current Bid

$45.00





Lot # 105 - Outdoor Patio & Rail Decor

Starting Bid: $ 5.00

Bids:

This sale will end in:

Higher Bidder


Just4jf

Current Bid

$5.00





Lot # 106 - Vintage Ceramic Yard Adornment Trio- Larger In Size

Starting Bid: $ 5.00

Bids:

This sale will end in:

Higher Bidder


Harleyhank

Current Bid

$27.00





Lot # 107 - Japanese Usabata Vase/Candle Holder- Cast Iron, 20th Century

Starting Bid: $ 5.00

Bids:

This sale will end in:

Higher Bidder


nt3288

Current Bid

$29.00





Lot # 108 - Vintage Wrought Iron Plant Stand- So Cute!

Starting Bid: $ 5.00

Bids:

This sale will end in:

Higher Bidder


PNWWilbur

Current Bid

$61.00





Lot # 109 - Composite 3 Tiered Birdbath

Starting Bid: $ 5.00

Bids:

This sale will end in:

Higher Bidder


lp

Current Bid

$21.00





Lot # 110 - LARGE Honduran Conch Shells + Large Abalone

Starting Bid: $ 5.00

Bids:

This sale will end in:

Higher Bidder


Harleyhank

Current Bid

$26.00





Lot # 111 - Vintage Cement Bird Bath Pedestal & Steel Top

Starting Bid: $ 5.00

Bids:

This sale will end in:

Higher Bidder


Nicknack

Current Bid

$8.00





Lot # 112 - Vintage Country Chic Yard Collection

Starting Bid: $ 5.00

Bids:

This sale will end in:

Higher Bidder


Harleyhank

Current Bid

$44.00





Lot # 113 - Vintage Cement Planters

Starting Bid: $ 5.00

Bids:

This sale will end in:

Higher Bidder


Harleyhank

Current Bid

$46.00





Lot # 114 - Dried SeaFans Used as Decorative Wall Art

Starting Bid: $ 5.00

Bids:

This sale will end in:

Higher Bidder


Harleyhank

Current Bid

$6.00





Lot # 115 - 32" Solid Wood Square Folding Table In Box

Starting Bid: $ 5.00

Bids:

This sale will end in:

Higher Bidder


Loopysis

Current Bid

$8.00





Lot # 117 - Japanese Four-Panel Screen- Peacock & Cherry Blossoms 56"

Starting Bid: $ 5.00

Bids:

This sale will end in:

Higher Bidder


SeattleBennett

Current Bid

$17.00





Lot # 118 - Country Style Solid Wood Drop Leaf Table

Starting Bid: $ 5.00

Bids:

This sale will end in:

Higher Bidder


TLioe

Current Bid

$10.00





Lot # 119 - Religious Ceramic Wall Hangings- 19"

Starting Bid: $ 5.00

Bids:

This sale will end in:

Higher Bidder


Stay1*

Current Bid

$6.00





Lot # 122 - Kitschy Christmas for 2023- Avon, Snowbabies, and More!

Starting Bid: $ 5.00

Bids:

This sale will end in:

Higher Bidder


SunBerry

Current Bid

$11.00





Lot # 123 - Vintage Mini Bar- Vintage Smirnoff Nutcracker, Decanters, Lowball Glasses & More

Starting Bid: $ 5.00

Bids:

This sale will end in:

Higher Bidder


Betty

Current Bid

$55.00





Lot # 124 - Hand Made Porcelain Doll- 22"

Starting Bid: $ 5.00

Bids:

This sale will end in:

Higher Bidder


Horsie

Current Bid

$21.00





Lot # 125 - Clowns Are People Too...

Starting Bid: $ 5.00

Bids:

This sale will end in:

Higher Bidder


Stay1*

Current Bid

$5.00





Lot # 128 - Small Lit Wood Curio Cabinet w/ Porcelain Clowns- 70"

Starting Bid: $ 5.00

Bids:

This sale will end in:

Higher Bidder


Stumble

Current Bid

$23.00