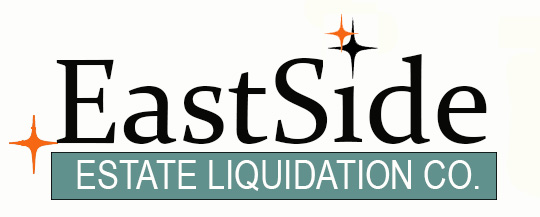 Normandy Park Online Auction: Modern MCM, Vintage Treasures, & Quilter's Delights
Auction Highlights:
- Modern MCM Furniture from Castlery Inc: Brighton Oval Dining Table, 6 Carrie Chairs, and a Lily Sideboard – Like New!
- KitchenAid 5qt Artisan Series K45 Stand Mixer
- Arrow K8611 Aussie Kangaroo Sewing Quilting Cabinet – Retails for $2,000
- BERNINA Artista 720 Sewing, Embroidery, Quilting Machine
- Laurastar Smart I Ironing System
- PFAFF admire™ air 5000 Overlock Machine
- HQ Sixteen 16 Inch Longarm Quilting Machine & Portable Professional Frame
Furniture for All Rooms
Explore an array of options, including an Antique Boho Chic Bedroom set, a STUNNING Vintage Howard Miller Grandfather Clock, and Karastan Wool rugs. Office furniture from Bush Business Furniture in Savannah Beech – Slate. Elegant pieces from Ethan Allen and meticulously crafted Amish furniture.
Art
1973 ARTIST PROOF Signed Eleanor Rappe 'Venus with Cat'. Mark Hudak Studio Art Pottery Mug Pair. "Civia" RC Gorman Navajo Artist SIGNED Framed Art Print
Vintage Home Décor
Brass Pineapple Table Lamp With Metal Tole Shade. Ruby Red Glass Arcoroc & Luminarc French Glassware. Hudson Bay Vintage 4 Point Wool Blanket. Loads of Fiestaware. Pink depression glass. 2 TIFFIN-FRANCISCAN Melrose Clear Water Goblets.
Clothing & Accessories
2! Yes 2! Gunne Sax Bridal Collection Prairie Dresses. Loaded closets full or clothing and shoes. Hats, accessories and jewelry.
And so much more!
Pick-ups & Picker Sale will occur on Sunday December 3rd from 10 - 1:00pm.
**THERE IS NO FLEXIBILITY ON THE PICKUP DATES**
If you cannot make this pick-up date/time, do not bid.
Applicable state taxes + a 15% buyer's premium are added. Please read our terms and conditions prior to bidding. All invoices MUST BE PAID within 24 hours of auction close, or items will be forfeited, and bidding privileges permanently revoked. Bidding is a contractual agreement and obligation to pay. Do not bid if you do not plan to pay, or cannot make pick-ups.
Invoices are sent out via email the evening of auction close. Address is not provided until morning of pickups, to maintain security at the residence. The address will be posted on your invoice around 7am.
Shipping can be arranged for small items. Shipping cost will need to be paid via Venmo/Zelle prior to shipping. Contact Taylor for any questions at 206-650-0017.
CLICK HERE FOR TERMS & CONDITIONS.
CLICK HERE FOR MORE ON PROXY BIDDING.
Start Date/Time: 2023-11-21 07:00:00
End Date/Time: 2023-11-28 19:00:00
PickUp Date/Time: Pick-ups & Picker Sale will occur on Sunday December 3rd from 10 - 1:00pm.   
Lot # 1 - Castlery Inc MCM Brighton Oval Dining Table & 6 Carrie Chairs

Starting Bid: $ 5.00

Bids:

This sale will end in:

Higher Bidder


yogibaba

Current Bid

$967.00





Lot # 2 - Japanese Bakusen Tsuchida Style Framed Art Work - Fox in Forest

Starting Bid: $ 5.00

Bids:

This sale will end in:

Higher Bidder


Heidi McWatters

Current Bid

$5.00





Lot # 3 - Vintage Milk Glass Perfume Bottles w/ Applied Floral Motif - 8"T

Starting Bid: $ 5.00

Bids:

This sale will end in:

Higher Bidder


Rhinohart

Current Bid

$21.00





Lot # 4 - Vintage Floor Standing Barrel Knitting Caddy Sewing Box

Starting Bid: $ 5.00

Bids:

This sale will end in:

Higher Bidder


fianchetto

Current Bid

$31.00





Lot # 5 - Central Perk Style Tan Brown Loveseat

Starting Bid: $ 5.00

Bids:

This sale will end in:

Higher Bidder


--

Current Bid

No Bid





Lot # 6 - Lucite & Brushed Chrome Table Lamp

Starting Bid: $ 5.00

Bids:

This sale will end in:

Higher Bidder


JML

Current Bid

$5.00





Lot # 7 - Chrome, Wood, & Glass Round End Table

Starting Bid: $ 5.00

Bids:

This sale will end in:

Higher Bidder


JML

Current Bid

$11.00





Lot # 8 - Antique Vintage Handmade Rustic Wood Trunk Chest

Starting Bid: $ 5.00

Bids:

This sale will end in:

Higher Bidder


Charles Burpee II

Current Bid

$21.00





Lot # 9 - Michael Ricker Style Pewter Figurines - Children & Clown w/ Ice Cream

Starting Bid: $ 5.00

Bids:

This sale will end in:

Higher Bidder


Mine73

Current Bid

$5.00





Lot # 10 - English China Tea Cups & Coffee Cups - Aynsley, Royal Albert, Elizabethan +

Starting Bid: $ 5.00

Bids:

This sale will end in:

Higher Bidder


RedmondBiddee

Current Bid

$21.00





Lot # 11 - China Tea Cups - Balfour, Royal Albert, Roslyn, Queen's, & Duchess

Starting Bid: $ 5.00

Bids:

This sale will end in:

Higher Bidder


LadyHawk

Current Bid

$9.00





Lot # 12 - Set of 4 Stainless Sundae Dishes

Starting Bid: $ 5.00

Bids:

This sale will end in:

Higher Bidder


Yellowsponge

Current Bid

$5.00





Lot # 13 - 1973 ARTIST PROOF Signed Eleanor Rappe 'Venus with Cat'

Starting Bid: $ 5.00

Bids:

This sale will end in:

Higher Bidder


Shearstar

Current Bid

$50.00





Lot # 14 - Casterly Inc Modern MCM Lily Sideboard - Retail $1299

Starting Bid: $ 5.00

Bids:

This sale will end in:

Higher Bidder


StupendousMan

Current Bid

$270.00





Lot # 15 - Vintage Blue Velvet Channel Back Parlor Chair w/ Throw

Starting Bid: $ 5.00

Bids:

This sale will end in:

Higher Bidder


otbidder

Current Bid

$48.00





Lot # 16 - Vintage Blue Velvet Channel Back Parlor Chair w/ Throw & Ottoman

Starting Bid: $ 5.00

Bids:

This sale will end in:

Higher Bidder


Brz

Current Bid

$21.00





Lot # 17 - Beige Stretched Loop Art Glass Vase - Attributed Krosno Jozefina

Starting Bid: $ 5.00

Bids:

This sale will end in:

Higher Bidder


justmezj

Current Bid

$11.00





Lot # 18 - (4) Signed Studio Art Pottery Bowls & Pitcher

Starting Bid: $ 5.00

Bids:

This sale will end in:

Higher Bidder


LadyHawk

Current Bid

$11.00





Lot # 19 - Mark Hudak Studio Art Pottery Mug Pair & More

Starting Bid: $ 5.00

Bids:

This sale will end in:

Higher Bidder


Jazzy

Current Bid

$9.00





Lot # 20 - Vintage & Hand Crafted Wood Decor - Trivets, Coasters, & More

Starting Bid: $ 5.00

Bids:

This sale will end in:

Higher Bidder


Writer

Current Bid

$5.00





Lot # 21 - Vintage Art Glass Vase Teleflora Green & Purple Vase

Starting Bid: $ 5.00

Bids:

This sale will end in:

Higher Bidder


olydust

Current Bid

$7.00





Lot # 22 - "Civia" RC Gorman Navajo Artist SIGNED Framed Art Print - 26.5x20

Starting Bid: $ 5.00

Bids:

This sale will end in:

Higher Bidder


Winewriter

Current Bid

$91.00





Lot # 23 - Women in Red Skirt RC Gorman Navajo Artist SIGNED Framed Art Print

Starting Bid: $ 5.00

Bids:

This sale will end in:

Higher Bidder


A Jones

Current Bid

$151.00





Lot # 24 - Vintage Brass Pineapple Table Lamp With Metal Tole Shade

Starting Bid: $ 5.00

Bids:

This sale will end in:

Higher Bidder


Peteypie

Current Bid

$106.00





Lot # 25 - Vintage Ruby Red Glass Arcoroc & Luminarc French Glassware

Starting Bid: $ 5.00

Bids:

This sale will end in:

Higher Bidder


DavineDream

Current Bid

$17.00





Lot # 26 - MCM Style Modern Multi-Cantilever Brushed Brass Floor Lamp

Starting Bid: $ 5.00

Bids:

This sale will end in:

Higher Bidder


Jufibid

Current Bid

$184.00





Lot # 27 - Rhythm Ascot Cherry Wood Finish Mantel Clock

Starting Bid: $ 5.00

Bids:

This sale will end in:

Higher Bidder


GaymerJim71

Current Bid

$21.00





Lot # 28 - Cristal D'Arques Durand Sierra Mexican Siesta Margarita Glasses +

Starting Bid: $ 5.00

Bids:

This sale will end in:

Higher Bidder


Desi

Current Bid

$12.00





Lot # 29 - Antique Solid Wood Dresser with Mirror

Starting Bid: $ 5.00

Bids:

This sale will end in:

Higher Bidder


WHnG

Current Bid

$115.00





Lot # 30 - STUNNING Vintage Howard Miller Grandfather Clock

Starting Bid: $ 5.00

Bids:

This sale will end in:

Higher Bidder


Danny

Current Bid

$101.00





Lot # 31 - Jacqueline Penney 'Piper Parade' Beachy Art Print

Starting Bid: $ 5.00

Bids:

This sale will end in:

Higher Bidder


Kathrynn Scheele

Current Bid

$23.00





Lot # 32 - Modern Metal & Glass Top Console Entry Table

Starting Bid: $ 5.00

Bids:

This sale will end in:

Higher Bidder


TreasureHunter

Current Bid

$5.00





Lot # 33 - Artistic Gourd Vase & Dried Floral Arrangement

Starting Bid: $ 5.00

Bids:

This sale will end in:

Higher Bidder


justmezj

Current Bid

$5.00





Lot # 34 - Rustic Pineapple Table Lamp

Starting Bid: $ 5.00

Bids:

This sale will end in:

Higher Bidder


BamBai

Current Bid

$5.00





Lot # 35 - Queen Anne Style Side Table

Starting Bid: $ 5.00

Bids:

This sale will end in:

Higher Bidder


otbidder

Current Bid

$6.00





Lot # 36 - Faux Plants - Ficus Tree and Basket Full

Starting Bid: $ 5.00

Bids:

This sale will end in:

Higher Bidder


LadyHawk

Current Bid

$11.00





Lot # 37 - 65" Aquos Sharp Flat Screen TV

Starting Bid: $ 5.00

Bids:

This sale will end in:

Higher Bidder


Luv2bid73

Current Bid

$33.00





Lot # 38 - Feeling Beachy! - 13" Triton Shell, Mirror, & Basket

Starting Bid: $ 5.00

Bids:

This sale will end in:

Higher Bidder


--

Current Bid

No Bid





Lot # 39 - Armen Living Jayden MCM Swivel Counter Height Bar Stool Pair

Starting Bid: $ 5.00

Bids:

This sale will end in:

Higher Bidder


laurens89

Current Bid

$75.00





Lot # 40 - James Sandy Framed Violin Wall Art

Starting Bid: $ 5.00

Bids:

This sale will end in:

Higher Bidder


Erin Keating

Current Bid

$35.00





Lot # 41 - Beautifully Framed Victorian Historical Family Images Pair - 22.5"x30"

Starting Bid: $ 5.00

Bids:

This sale will end in:

Higher Bidder


Muscari

Current Bid

$16.00





Lot # 42 - White Boho Chic Decorative Trio - Lamp is Brand New!

Starting Bid: $ 5.00

Bids:

This sale will end in:

Higher Bidder


DavineDream

Current Bid

$28.00





Lot # 43 - Beachy Boho Chic Painted White Nightstand

Starting Bid: $ 5.00

Bids:

This sale will end in:

Higher Bidder


otbidder

Current Bid

$25.00





Lot # 44 - Vintage Victorian Style Table Lamp w/ Ornate Glass Beaded Shade

Starting Bid: $ 5.00

Bids:

This sale will end in:

Higher Bidder


Jpup

Current Bid

$45.00





Lot # 45 - White Painted Antique Dresser w/ Mirror - Wood Casters

Starting Bid: $ 5.00

Bids:

This sale will end in:

Higher Bidder


DavineDream

Current Bid

$61.00





Lot # 46 - Framed Victorian Industrial Art Print

Starting Bid: $ 5.00

Bids:

This sale will end in:

Higher Bidder


GaymerJim71

Current Bid

$5.00





Lot # 47 - Twin Antique Bed Frame & Memory Foam Mattress w/Serta Adjustable Base

Starting Bid: $ 5.00

Bids:

This sale will end in:

Higher Bidder


DavineDream

Current Bid

$32.00





Lot # 48 - Hudson Bay Vintage 4 Point Wool Blanket - 100"x90" + More

Starting Bid: $ 5.00

Bids:

This sale will end in:

Higher Bidder


Djv

Current Bid

$101.00





Lot # 49 - Vintage Butterfly Framed Art Print

Starting Bid: $ 5.00

Bids:

This sale will end in:

Higher Bidder


Ohglo

Current Bid

$7.00





Lot # 50 - Vintage Mosser Jennifer Miniatures Pink Depression Glass & More

Starting Bid: $ 5.00

Bids:

This sale will end in:

Higher Bidder


Alicia

Current Bid

$9.00





Lot # 51 - Red Karastan Wool Runner Rug - 12.5' x 2.5'

Starting Bid: $ 5.00

Bids:

This sale will end in:

Higher Bidder


Naches

Current Bid

$78.00





Lot # 52 - Red Karastan Wool Area Rug - 5.75' x 2.75'

Starting Bid: $ 5.00

Bids:

This sale will end in:

Higher Bidder


jessibee83

Current Bid

$62.00





Lot # 53 - Red Karastan Wool Area Rug - 4.25' x 6.75'

Starting Bid: $ 5.00

Bids:

This sale will end in:

Higher Bidder


Naches

Current Bid

$76.00





Lot # 54 - Vintage Queen Headboard, Memory Foam Mattress & Base

Starting Bid: $ 5.00

Bids:

This sale will end in:

Higher Bidder


sealgal2

Current Bid

$6.00





Lot # 55 - Modern Clear Seeded Glass Table Lamp w/ Shade

Starting Bid: $ 5.00

Bids:

This sale will end in:

Higher Bidder


Jufibid

Current Bid

$5.00





Lot # 56 - Vintage Solid Wood Nightstand PAIR w/ Raised Floral & Scroll Motif

Starting Bid: $ 5.00

Bids:

This sale will end in:

Higher Bidder


zendv8tions

Current Bid

$7.00





Lot # 57 - Vintage Clear Glass Swirl Column w/ Brass Details Table Lamp

Starting Bid: $ 5.00

Bids:

This sale will end in:

Higher Bidder


sealgal2

Current Bid

$5.00





Lot # 58 - Get Hygge with It - Vintage Teak Blanket Rack, Blanket & Pillow

Starting Bid: $ 5.00

Bids:

This sale will end in:

Higher Bidder


Jaylen

Current Bid

$42.00





Lot # 59 - Vintage Solid Wood Lowboy Dresser w/ Raised Floral & Scroll Motif

Starting Bid: $ 5.00

Bids:

This sale will end in:

Higher Bidder


zendv8tions

Current Bid

$5.00





Lot # 60 - Chic Fusion Wardrobe: A Blend of Modern & Vintage Clothes - Size SM-XL

Starting Bid: $ 5.00

Bids:

This sale will end in:

Higher Bidder


Green

Current Bid

$86.00





Lot # 61 - Women's Shoes, Sandals, & Boots Collection - Sizes 7 - 8

Starting Bid: $ 5.00

Bids:

This sale will end in:

Higher Bidder


Green

Current Bid

$42.00





Lot # 62 - Vintage AJ Bari Strapless Black Velvet Bodice & Purple Taffeta Evening Dress

Starting Bid: $ 5.00

Bids:

This sale will end in:

Higher Bidder


--

Current Bid

No Bid





Lot # 63 - Vintage 1970s Girls Pink Prairie Dress

Starting Bid: $ 5.00

Bids:

This sale will end in:

Higher Bidder


Sunderwood

Current Bid

$26.00





Lot # 64 - Vintage GUNNE SAX Bridal Collection Wedding Dress

Starting Bid: $ 5.00

Bids:

This sale will end in:

Higher Bidder


vaderpug

Current Bid

$54.00





Lot # 65 - Vintage GUNNE SAX Romantic Renaissance Bridal Collection Pink Dress

Starting Bid: $ 5.00

Bids:

This sale will end in:

Higher Bidder


vaderpug

Current Bid

$76.00





Lot # 66 - Red Karastan Wool Area Rug - 11' x 8.6'

Starting Bid: $ 5.00

Bids:

This sale will end in:

Higher Bidder


Ssimerly

Current Bid

$140.00





Lot # 67 - Framed Garden & Waterview Wall Art

Starting Bid: $ 5.00

Bids:

This sale will end in:

Higher Bidder


GaymerJim71

Current Bid

$5.00





Lot # 68 - Vintage & Modern Belts: Nordstrom, Frye - Madewell Leather Belt & Purse

Starting Bid: $ 5.00

Bids:

This sale will end in:

Higher Bidder


Jufibid

Current Bid

$46.00





Lot # 69 - Winter & Holiday Evening Gloves & Clutches

Starting Bid: $ 5.00

Bids:

This sale will end in:

Higher Bidder


olydust

Current Bid

$22.00





Lot # 70 - NWT Vintage Women's Betmar Wool Hat - Nordstrom Wool Hat +

Starting Bid: $ 5.00

Bids:

This sale will end in:

Higher Bidder


Green

Current Bid

$16.00





Lot # 71 - Trio of Women's Wool Hats - Liz Claiborne - Axcess England

Starting Bid: $ 5.00

Bids:

This sale will end in:

Higher Bidder


Scotia

Current Bid

$12.00





Lot # 72 - 100% Wool Red Hats & Matching Gloves - Betmar Hat

Starting Bid: $ 5.00

Bids:

This sale will end in:

Higher Bidder


DavineDream

Current Bid

$23.00





Lot # 73 - Vintage & Modern Costume Jewelry - Givenchy Baublebar RT London

Starting Bid: $ 5.00

Bids:

This sale will end in:

Higher Bidder


TreasureHunter

Current Bid

$6.00





Lot # 74 - Perfume & Cologne - Vtg Coco Chanel Parfum - Calvin Klein

Starting Bid: $ 5.00

Bids:

This sale will end in:

Higher Bidder


Rhinohart

Current Bid

$19.00





Lot # 75 - Red, Black, & White Modern Fashion Jewelry - Sequin Co. Necklace

Starting Bid: $ 5.00

Bids:

This sale will end in:

Higher Bidder


Heidi McWatters

Current Bid

$11.00





Lot # 76 - Vintage Gold Tone Park Lane & Ravello Beverly Hills Earrings + Brooch

Starting Bid: $ 5.00

Bids:

This sale will end in:

Higher Bidder


olydust

Current Bid

$15.00





Lot # 77 - Swarovski Pin Brooch & Earring Set w/ Crystals & Pearl Drop

Starting Bid: $ 5.00

Bids:

This sale will end in:

Higher Bidder


theyoungd

Current Bid

$21.00





Lot # 78 - Unique Art Fashion Jewelry - White, Ivory, & Clear Colors

Starting Bid: $ 5.00

Bids:

This sale will end in:

Higher Bidder


olydust

Current Bid

$12.00





Lot # 79 - Bohemian Fashion Jewelry

Starting Bid: $ 5.00

Bids:

This sale will end in:

Higher Bidder


Heidi McWatters

Current Bid

$11.00





Lot # 80 - Indigenous Inspired Necklaces: Sterling, Cobalt Glass, Red Jade & Hematite

Starting Bid: $ 5.00

Bids:

This sale will end in:

Higher Bidder


Brz

Current Bid

$12.00





Lot # 81 - Gray, White & Black Necklaces - Multi Strand Freshwater Pearl Necklace

Starting Bid: $ 5.00

Bids:

This sale will end in:

Higher Bidder


Sadik

Current Bid

$48.00





Lot # 82 - Modern Fashion Statement Necklaces

Starting Bid: $ 5.00

Bids:

This sale will end in:

Higher Bidder


Heidi McWatters

Current Bid

$11.00





Lot # 83 - Designer & Vintage Coats, Jackets, Outerwear - Variety of Sizes

Starting Bid: $ 5.00

Bids:

This sale will end in:

Higher Bidder


Scotia

Current Bid

$31.00





Lot # 84 - Beige Wingback Chair & Sheepskin Rug

Starting Bid: $ 5.00

Bids:

This sale will end in:

Higher Bidder


Maggie

Current Bid

$21.00





Lot # 85 - Hammary Contemporary Metal Round Cocktail Table with Glass Top

Starting Bid: $ 5.00

Bids:

This sale will end in:

Higher Bidder


Sadik

Current Bid

$5.00





Lot # 86 - Bush Business Furniture Savannah Beech - Slate Printer Station Cabinet

Starting Bid: $ 5.00

Bids:

This sale will end in:

Higher Bidder


Alicia

Current Bid

$5.00





Lot # 87 - Bush Business Furniture Savannah Beech - Slate Desk & Cabinets

Starting Bid: $ 5.00

Bids:

This sale will end in:

Higher Bidder


--

Current Bid

No Bid





Lot # 88 - Bush Business Furniture Savannah Beech - Slate Desk & Chair

Starting Bid: $ 5.00

Bids:

This sale will end in:

Higher Bidder


Alicia

Current Bid

$17.00





Lot # 89 - Decor Trio - Pottery Vase, Aboriginal Mask, & Boot Jack

Starting Bid: $ 5.00

Bids:

This sale will end in:

Higher Bidder


Scotia

Current Bid

$8.00





Lot # 90 - Vintage Etched Green Uranium Glass Pedestal Dish - 11"D

Starting Bid: $ 5.00

Bids:

This sale will end in:

Higher Bidder


Fran2311

Current Bid

$26.00





Lot # 91 - Vintage Wood Weather Station & Brass Hourglass

Starting Bid: $ 5.00

Bids:

This sale will end in:

Higher Bidder


Naches

Current Bid

$31.00





Lot # 92 - Vintage Framed Doily, Quilled Floral Art, & Pressed Flower Decor

Starting Bid: $ 5.00

Bids:

This sale will end in:

Higher Bidder


olydust

Current Bid

$6.00





Lot # 93 - Vintage 1977 RC Gorman Resin + Tile Wall Art - 11.5"x9" 

Starting Bid: $ 5.00

Bids:

This sale will end in:

Higher Bidder


justmezj

Current Bid

$19.00





Lot # 94 - Vintage Soviet USSR Navy Parade Hat

Starting Bid: $ 5.00

Bids:

This sale will end in:

Higher Bidder


olydust

Current Bid

$11.00





Lot # 95 - Gemeinhardt M2 Flute in Case

Starting Bid: $ 5.00

Bids:

This sale will end in:

Higher Bidder


Brz

Current Bid

$23.00





Lot # 96 - Vintage Yamaha YFL24N Flute - Made in Japan

Starting Bid: $ 5.00

Bids:

This sale will end in:

Higher Bidder


RedmondBiddee

Current Bid

$20.00





Lot # 97 - Vintage 18" Porcelain/Bisque Doll w/ Bright Blue Eyes

Starting Bid: $ 5.00

Bids:

This sale will end in:

Higher Bidder


Lole

Current Bid

$5.00





Lot # 98 - Signed John Wiley Photography Seattle Skyline 'Purple Haze'

Starting Bid: $ 5.00

Bids:

This sale will end in:

Higher Bidder


Fran2311

Current Bid

$45.00





Lot # 99 - Clear Keepsake Table Lamp Filled w/ Polished Stones

Starting Bid: $ 5.00

Bids:

This sale will end in:

Higher Bidder


Jazzy

Current Bid

$17.00





Lot # 100 - 2 TIFFIN-FRANCISCAN Melrose Clear Water Goblets +

Starting Bid: $ 5.00

Bids:

This sale will end in:

Higher Bidder


Lole

Current Bid

$5.00





Lot # 101 - KitchenAid 5qt Artisan Series K45 Stand Mixer w/Cover

Starting Bid: $ 5.00

Bids:

This sale will end in:

Higher Bidder


GZRocks

Current Bid

$69.00





Lot # 102 - MCM Scandinavian Art Glass Sea Foam Blue Oblong Bowl

Starting Bid: $ 5.00

Bids:

This sale will end in:

Higher Bidder


Fran2311

Current Bid

$36.00





Lot # 103 - Fiesta Ware O-Ring Handle Mugs - Small F & Post 86 Mugs

Starting Bid: $ 5.00

Bids:

This sale will end in:

Higher Bidder


Bidder 1

Current Bid

$31.00





Lot # 104 - Fiesta Ware Serving DIshes - Small F & Post 86 - Periwinkle Gravy Boat

Starting Bid: $ 5.00

Bids:

This sale will end in:

Higher Bidder


Bidder 1

Current Bid

$31.00





Lot # 105 - Vintage Fiesta Ware Sugar & Cream Tray Set, Tea Pot, & Pitcher

Starting Bid: $ 5.00

Bids:

This sale will end in:

Higher Bidder


Muscari

Current Bid

$50.00





Lot # 106 - Post 86 Fiesta Ware - Oblong Plates, Cake Plate, & Hostess Tray

Starting Bid: $ 5.00

Bids:

This sale will end in:

Higher Bidder


Muscari

Current Bid

$42.00





Lot # 107 - Variety of Fiesta Ware Bowls - Vintage Small F & Post 86

Starting Bid: $ 5.00

Bids:

This sale will end in:

Higher Bidder


Bidder 1

Current Bid

$48.00





Lot # 108 - Rainbow Collection of Fiesta Ware Plates

Starting Bid: $ 5.00

Bids:

This sale will end in:

Higher Bidder


Muscari

Current Bid

$63.00





Lot # 109 - Huge Red Karastan Wool Area Rug - 12.8' x 8.6'

Starting Bid: $ 5.00

Bids:

This sale will end in:

Higher Bidder


Ssimerly

Current Bid

$155.00





Lot # 110 - ETHAN ALLEN American Impressions Armoire Door Chest

Starting Bid: $ 5.00

Bids:

This sale will end in:

Higher Bidder


Brz

Current Bid

$122.00





Lot # 111 - ETHAN ALLEN Solid Wood Media Console on Metal Base

Starting Bid: $ 5.00

Bids:

This sale will end in:

Higher Bidder


JMJE

Current Bid

$131.00





Lot # 112 - Amish Made Solid Wood Wide Tallboy Dresser w/ Storage Cabinet

Starting Bid: $ 5.00

Bids:

This sale will end in:

Higher Bidder


DavineDream

Current Bid

$76.00





Lot # 113 - Amish Made Solid Wood Nightstand

Starting Bid: $ 5.00

Bids:

This sale will end in:

Higher Bidder


Jomar

Current Bid

$21.00





Lot # 114 - Amish Made Solid Wood Blanket Chest

Starting Bid: $ 5.00

Bids:

This sale will end in:

Higher Bidder


BamBai

Current Bid

$87.00





Lot # 115 - IKEA Galant Glass Top Desk w/ Office Chair

Starting Bid: $ 5.00

Bids:

This sale will end in:

Higher Bidder


Bellevuemom

Current Bid

$46.00





Lot # 116 - Vintage White Wrought Iron Bakers Rack - Potting Station

Starting Bid: $ 5.00

Bids:

This sale will end in:

Higher Bidder


BamBai

Current Bid

$16.00





Lot # 117 - Vintage Brother Sewing Machine & Treadle Sewing Table

Starting Bid: $ 5.00

Bids:

This sale will end in:

Higher Bidder


sealgal2

Current Bid

$7.00





Lot # 118 - Arrow K8611 Aussie Kangaroo Sewing Quilting Cabinet - $2K retail

Starting Bid: $ 5.00

Bids:

This sale will end in:

Higher Bidder


Fran2311

Current Bid

$505.00





Lot # 119 - BERNINA Artista 720 Sewing, Embroidery, Quilting Machine +

Starting Bid: $ 5.00

Bids:

This sale will end in:

Higher Bidder


sewicide

Current Bid

$650.00





Lot # 120 - Bush Business Furniture Savannah Beech - Computer Desk & Hutch

Starting Bid: $ 5.00

Bids:

This sale will end in:

Higher Bidder


DavineDream

Current Bid

$6.00





Lot # 121 - Modern Black & Gold Tone Torchiere Floor Lamps

Starting Bid: $ 5.00

Bids:

This sale will end in:

Higher Bidder


BamBai

Current Bid

$7.00





Lot # 122 - Laurastar Smart I Ironing System - $2K Retail

Starting Bid: $ 5.00

Bids:

This sale will end in:

Higher Bidder


NonAdmin

Current Bid

$535.00





Lot # 123 - Loads of Sewing, Crafting, & Quilting Books - Books Only

Starting Bid: $ 5.00

Bids:

This sale will end in:

Higher Bidder


Roca

Current Bid

$63.00





Lot # 124 - Bush Business Furniture Savannah Beech - Slate Bookcase PAIR

Starting Bid: $ 5.00

Bids:

This sale will end in:

Higher Bidder


BamBai

Current Bid

$28.00





Lot # 125 - PFAFF admire™ air 5000 Overlock Machine + $1.3k Retail

Starting Bid: $ 5.00

Bids:

This sale will end in:

Higher Bidder


AndORbean

Current Bid

$436.00





Lot # 126 - Modern Metal & Glass Top Desk Crafting Table

Starting Bid: $ 5.00

Bids:

This sale will end in:

Higher Bidder


Bellevuemom

Current Bid

$56.00





Lot # 127 - HQ Sixteen 16 Inch Longarm Quilting Machine & Portable Professional Frame

Starting Bid: $ 5.00

Bids:

This sale will end in:

Higher Bidder


sealgal2

Current Bid

$870.00





Lot # 128 - Quilting & Sewing Tools - Rotary Cutters - Gingher Scissors

Starting Bid: $ 5.00

Bids:

This sale will end in:

Higher Bidder


frainerz

Current Bid

$36.00





Lot # 129 - Box Full of Quilting Sewing Notions - Click to see all

Starting Bid: $ 5.00

Bids:

This sale will end in:

Higher Bidder


foskat

Current Bid

$28.00





Lot # 130 - Viking Huskystar 224 Sewing Machine

Starting Bid: $ 5.00

Bids:

This sale will end in:

Higher Bidder


Boeing

Current Bid

$255.00





Lot # 131 - Sewing Table with Machine Lift

Starting Bid: $ 5.00

Bids:

This sale will end in:

Higher Bidder


Jpup

Current Bid

$13.00





Lot # 132 - Oodles of Sewing & Quilting Thread w/Stand +

Starting Bid: $ 5.00

Bids:

This sale will end in:

Higher Bidder


frainerz

Current Bid

$28.00





Lot # 133 - New SEALED Embroidery Stabilizer - Click to See All

Starting Bid: $ 5.00

Bids:

This sale will end in:

Higher Bidder


Jpup

Current Bid

$41.00





Lot # 134 - Vintage Longaberger & Tasket Baskets

Starting Bid: $ 5.00

Bids:

This sale will end in:

Higher Bidder


LadyHawk

Current Bid

$58.00





Lot # 135 - 15" Cricket Weaving Loom & K's Creations Needlework Lap Frame

Starting Bid: $ 5.00

Bids:

This sale will end in:

Higher Bidder


Kathrynn Scheele

Current Bid

$81.00





Lot # 138 - Box of Quilting Kits

Starting Bid: $ 5.00

Bids:

This sale will end in:

Higher Bidder


Roca

Current Bid

$120.00





Lot # 139 - FABRIC Loaded Closet - Plastic Tubs & Boxes Included

Starting Bid: $ 5.00

Bids:

This sale will end in:

Higher Bidder


colea

Current Bid

$401.00





Lot # 140 - Office Supply Central - Paper Cutter, Tape, Printer Paper +

Starting Bid: $ 5.00

Bids:

This sale will end in:

Higher Bidder


DavineDream

Current Bid

$19.00