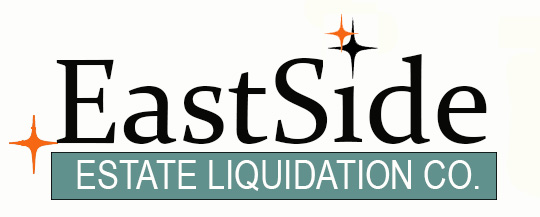 New Horizons Eclectic Mercer Island Auction
Welcome to the vibrant world of our New Horizons Eclectic Seattle Online Estate Sale, where a diverse and eclectic array of treasures from around the globe awaits your discovery.
Art enthusiasts will encounter a captivating blend of creative expressions: signed and numbered 1964 Lyle Matoush 'Wallflower' lithograph, a glimpse into the past with vintage Asian art, a framed 1926 'A Seagull's View of Seattle' map by Clara P. Reynolds that invites you to explore the city's history from a unique perspective. You'll also find a touch of whimsy in the form of an antique framed 'Round The World' game board, alongside studio pottery art and exquisite hand-blown glass creations. A Hezekiel Ntuli clay sculpture, a true testament to the artist's skill and vision, as well as the delicate beauty of the 1995 Pilchuck Glass Flowers, each piece a testament to the artistry of glasswork
Timeless Vintage & Antique Treasures: For collectors of European porcelain, the Antique Meissen Cobalt & Gold Reticulated Pedestal Dish is a masterpiece of intricate design. Meanwhile, the MCM Dansk Jens Quistgaard Teak Danish Serving Bowl offers a mid-century modern aesthetic, showcasing the enduring appeal of Danish design. Sterling Silver pieces. Crystal. Hand Knotted wool and silk rugs. Framed Fabric from Ancient / 19th Century Indonesian Burial Robe. Chinese Canton Blue & White Planter. African Maasai / Masai cultural pieces.
Enhance your surroundings with Furniture & Decor - a 1790s George III Hepplewhite Mahogany Bow Front Chest of Drawers, a piece that exudes the craftsmanship and refinement. For those seeking both style and convenience, our American Leather Sleeper Sofa promises the perfect blend of form and function. Sink into relaxation with the Ekornes Stressless Taupe Leather Recliner & Ottoman, where comfort knows no bounds. Hand Painted Black Chinoiserie Console Table with Glass Top & Stools, a fusion of artistic expression and functionality that promises to be the centerpiece of your space.
Adorn yourself with history and intrigue with our Antique Native Gold Nuggets Crescent Moon Brooch, Ming's Hawaii 14K Jade Multi-Color Jade Ball Cluster Earrings & Ring w/ Boxes, 18K gold Hummingbird pin, 1910 Indian Head $2.50 Gold Coin in 14K Pendant, Sterling bangles, and mid century rhinestone jewelry. Each piece a true collector's delight.
Pick-ups will occur on Sunday September 24th, from 12-3:00pm.
**THERE IS NO FLEXIBILITY ON THE PICKUP DATES**
If you cannot make this pick-up date/time, do not bid.
Applicable state taxes + a 15% buyer's premium are added. Please read our terms and conditions prior to bidding. All invoices MUST BE PAID within 24 hours of auction close, or items will be forfeited, and bidding privileges permanently revoked. Bidding is a contractual agreement and obligation to pay. Do not bid if you do not plan to pay, or cannot make pick-ups.
Invoices are sent out via email the evening of auction close. Address is not provided until morning of pickups, to maintain security at the residence. The address will be posted on your invoice around 7am. Shipping can be arranged for small items. Shipping cost will need to be paid via Venmo/Zelle prior to shipping. Contact Taylor for any questions at 206-650-0017.
CLICK HERE FOR TERMS & CONDITIONS.
CLICK HERE FOR MORE ON PROXY BIDDING.
Start Date/Time: 2023-09-13 07:00:00
End Date/Time: 2023-09-20 19:00:00
PickUp Date/Time: Pick-ups will occur on Sunday September 24th, from 12-3:00pm. 
Lot # 1 - Vintage Original 'Calling of the Demons' by Joseph Petta - Signed - PNW Artist

Starting Bid: $ 5.00

Bids:

This sale will end in:

Higher Bidder


Shearstar

Current Bid

$51.00





Lot # 2 - Hand Knotted Red Wool Rug - 31"x53"

Starting Bid: $ 5.00

Bids:

This sale will end in:

Higher Bidder


Skippy

Current Bid

$41.00





Lot # 3 - Framed 'Saint George and the Dragon' Religious Folk Art Print

Starting Bid: $ 5.00

Bids:

This sale will end in:

Higher Bidder


dlanca

Current Bid

$31.00





Lot # 4 - Vintique WM. L. Davis Co Seattle Solid Wood Chest of Drawers

Starting Bid: $ 5.00

Bids:

This sale will end in:

Higher Bidder


rsgriggs

Current Bid

$153.00





Lot # 5 - Signed Numbered Lithograph 'Bighorn Sheep' 10/100

Starting Bid: $ 5.00

Bids:

This sale will end in:

Higher Bidder


Iand

Current Bid

$8.00





Lot # 6 - Narrow Wood Entry Console Table - Dovetailed

Starting Bid: $ 5.00

Bids:

This sale will end in:

Higher Bidder


Necessary glove

Current Bid

$31.00





Lot # 7 - Framed Fabric from Ancient / 19th Century Indonesian Burial Robe - 11x10.5

Starting Bid: $ 5.00

Bids:

This sale will end in:

Higher Bidder


Kkarasin

Current Bid

$31.00





Lot # 8 - Chinese Blue & White Porcelain Double Happiness Ginger Jar with Lid

Starting Bid: $ 5.00

Bids:

This sale will end in:

Higher Bidder


jessibee83

Current Bid

$36.00





Lot # 9 - Vintage Chinese Canton Blue & White Planter Tree Pot on Stand

Starting Bid: $ 5.00

Bids:

This sale will end in:

Higher Bidder


Bobby B

Current Bid

$51.00





Lot # 10 - Antique Butonese Cloth & Mache Souvenir Folk Art Dolls

Starting Bid: $ 5.00

Bids:

This sale will end in:

Higher Bidder


Skippy

Current Bid

$5.00





Lot # 11 - Vintage Antique Wood Lined Brass Clad Tea Tobacco Caddy Humidor

Starting Bid: $ 5.00

Bids:

This sale will end in:

Higher Bidder


Skippy

Current Bid

$9.00





Lot # 12 - 1790s George III Hepplewhite Mahogany Bow Front Chest of Drawers

Starting Bid: $ 5.00

Bids:

This sale will end in:

Higher Bidder


rsgriggs

Current Bid

$480.00





Lot # 13 - Antique Ladder Back Chairs w/ Woven Basket Weave Splint Seat

Starting Bid: $ 5.00

Bids:

This sale will end in:

Higher Bidder


Johann

Current Bid

$18.00





Lot # 14 - Set of 5 Vintage European Etching Costume Prints - Velvet Mat - Gold Tone Frame

Starting Bid: $ 5.00

Bids:

This sale will end in:

Higher Bidder


Cherry

Current Bid

$25.00





Lot # 15 - Vintage Mt Airy Solid Wood Office File Cabinet & Book Shelf

Starting Bid: $ 5.00

Bids:

This sale will end in:

Higher Bidder


DorHol

Current Bid

$27.00





Lot # 16 - Rolled Arm Asian Inspired Couch - Vibrant Floral & Butterfly Fabric

Starting Bid: $ 5.00

Bids:

This sale will end in:

Higher Bidder


Amity

Current Bid

$351.00





Lot # 17 - Chippendale Style Wingback Chair Pair w/ Intricate Designed Stripes

Starting Bid: $ 5.00

Bids:

This sale will end in:

Higher Bidder


Pansy

Current Bid

$31.00





Lot # 18 - Vintage Ornate Metal Scrollwork Bar Cart - Tea Cart w/ Glass Top

Starting Bid: $ 5.00

Bids:

This sale will end in:

Higher Bidder


98005

Current Bid

$30.00





Lot # 19 - Jewel Toned Lapis Kusadasi Silk on Silk Prayer Rug - 48"x27"

Starting Bid: $ 5.00

Bids:

This sale will end in:

Higher Bidder


Mamou2u

Current Bid

$255.00





Lot # 20 - S/N 1964 Lyle Matoush 'Wallflower' Lithograph 11 of 15 - Portland Artist

Starting Bid: $ 5.00

Bids:

This sale will end in:

Higher Bidder


Kpgrenn

Current Bid

$80.00





Lot # 21 - 1970s Vintage Brushed Brass Tree Coat Rack & Umbrella Stand

Starting Bid: $ 5.00

Bids:

This sale will end in:

Higher Bidder


98005

Current Bid

$37.00





Lot # 22 - Gold Tone Wood Frame Mirror w/ Impressed Floral Asian Motif

Starting Bid: $ 5.00

Bids:

This sale will end in:

Higher Bidder


SunBerry

Current Bid

$31.00





Lot # 23 - 2 Galileo Crystal Teardrop & Vintage Trophies

Starting Bid: $ 5.00

Bids:

This sale will end in:

Higher Bidder


--

Current Bid

No Bid





Lot # 24 - 2 Vintage Asian Inspired Shadow Box Hand Fans

Starting Bid: $ 5.00

Bids:

This sale will end in:

Higher Bidder


Ladyzirk

Current Bid

$61.00





Lot # 25 - Antique Chinese Carving Gilt Wood Asian Panels

Starting Bid: $ 5.00

Bids:

This sale will end in:

Higher Bidder


Ladyzirk

Current Bid

$46.00





Lot # 26 - Vintage Kokesh Hand Etched Seattle Golf Club Crystal Decanters

Starting Bid: $ 5.00

Bids:

This sale will end in:

Higher Bidder


Millhouse

Current Bid

$13.00





Lot # 27 - Vintage Czech Cut Crystal Bud Vases

Starting Bid: $ 5.00

Bids:

This sale will end in:

Higher Bidder


4252445504

Current Bid

$6.00





Lot # 28 - Orrefors Fluted Crystal Vase - Etched Base

Starting Bid: $ 5.00

Bids:

This sale will end in:

Higher Bidder


Cherry

Current Bid

$11.00





Lot # 29 - Vintage Corbell & Company Silverplate Gravy Boat w/ Griffin Head Handle

Starting Bid: $ 5.00

Bids:

This sale will end in:

Higher Bidder


Millhouse

Current Bid

$28.00





Lot # 30 - Vintage Lady Atkins Co. Weighted Sterling Silver Footed Bowl

Starting Bid: $ 5.00

Bids:

This sale will end in:

Higher Bidder


Miss2missus

Current Bid

$41.00





Lot # 31 - Lunt & Gorham Sterling Bowls - 126g

Starting Bid: $ 5.00

Bids:

This sale will end in:

Higher Bidder


DonaldG

Current Bid

$63.00





Lot # 32 - M. Fred Hirsch Sterling Silver Weighted Urn Vase

Starting Bid: $ 5.00

Bids:

This sale will end in:

Higher Bidder


Seabreeze12

Current Bid

$84.00





Lot # 33 - Vintage Sterling Salt & Pepper Shakers - 1 set Silver Tone - 378g Sterling

Starting Bid: $ 5.00

Bids:

This sale will end in:

Higher Bidder


DonaldG

Current Bid

$79.00





Lot # 34 - J.L. Bliss & Intl Sterling Spoons - 47g & Scandinavian Silver Spoons

Starting Bid: $ 5.00

Bids:

This sale will end in:

Higher Bidder


DonaldG

Current Bid

$43.00





Lot # 35 - David Andersen Sterling Silver & 830S Flatware Norway C.1960

Starting Bid: $ 5.00

Bids:

This sale will end in:

Higher Bidder


Seabreeze12

Current Bid

$94.00





Lot # 36 - Vintage Sterling Spoons - Towle 'Provincial' - Marthinsen

Starting Bid: $ 5.00

Bids:

This sale will end in:

Higher Bidder


Scooter1

Current Bid

$36.00





Lot # 37 - American Leather Sleeper Sofa - Charcoal Grey

Starting Bid: $ 5.00

Bids:

This sale will end in:

Higher Bidder


Shazam

Current Bid

$160.00





Lot # 38 - Ekornes Stressless Taupe Leather Recliner & Ottoman

Starting Bid: $ 5.00

Bids:

This sale will end in:

Higher Bidder


FST

Current Bid

$712.00





Lot # 39 - Woven Tapestry Pillows & Ottoman

Starting Bid: $ 5.00

Bids:

This sale will end in:

Higher Bidder


98199

Current Bid

$92.00





Lot # 40 - Salmon, Taupe, and Tan Woven Rug 61.5x90.5

Starting Bid: $ 5.00

Bids:

This sale will end in:

Higher Bidder


Amity

Current Bid

$42.00





Lot # 41 - Framed 1926 'A Seagull's View of Seattle' Map by Clara P. Reynolds

Starting Bid: $ 5.00

Bids:

This sale will end in:

Higher Bidder


Amity

Current Bid

$410.00





Lot # 42 - Animal Michoacan Mexico Carved Dance Masks - Folk Art

Starting Bid: $ 5.00

Bids:

This sale will end in:

Higher Bidder


HopScotch

Current Bid

$7.00





Lot # 43 - Modern Grey & Black Woven Rug - 62.5x89" 

Starting Bid: $ 5.00

Bids:

This sale will end in:

Higher Bidder


LaceyL24

Current Bid

$41.00





Lot # 44 - 1960s Marble & Brass Drink Table in the Style of Jean Michel Frank

Starting Bid: $ 5.00

Bids:

This sale will end in:

Higher Bidder


98199

Current Bid

$68.00





Lot # 45 - Native American Fringed Leather Painting

Starting Bid: $ 5.00

Bids:

This sale will end in:

Higher Bidder


Millhouse

Current Bid

$62.00





Lot # 46 - Framed Kenyan Maasai / Masai Ceremonial Pieces 

Starting Bid: $ 5.00

Bids:

This sale will end in:

Higher Bidder


Island Girl

Current Bid

$37.00





Lot # 47 - African Maasai / Masai Beaded Traditional Wedding Necklace

Starting Bid: $ 5.00

Bids:

This sale will end in:

Higher Bidder


Skippy

Current Bid

$29.00





Lot # 48 - Antique Framed Round The World Game Board - Nellie Bly Jules Verne c1890

Starting Bid: $ 5.00

Bids:

This sale will end in:

Higher Bidder


Amity

Current Bid

$110.00





Lot # 49 - Signed Studio Art Drip Glaze Vase 10"T

Starting Bid: $ 5.00

Bids:

This sale will end in:

Higher Bidder


--

Current Bid

No Bid





Lot # 50 - Signed Studio Art Drip Glaze Vase 7"T

Starting Bid: $ 5.00

Bids:

This sale will end in:

Higher Bidder


--

Current Bid

No Bid





Lot # 51 - Vintage Signed Mark Horiuchi Ceramic Bowl

Starting Bid: $ 5.00

Bids:

This sale will end in:

Higher Bidder


VMC

Current Bid

$26.00





Lot # 52 - Yellow Rustic French Pottery Pitcher - 7.5"T

Starting Bid: $ 5.00

Bids:

This sale will end in:

Higher Bidder


Skippy

Current Bid

$56.00





Lot # 53 - Hand Painted Asian Scalloped Panel Bowl & Plate - Red, Cobalt & Gold

Starting Bid: $ 5.00

Bids:

This sale will end in:

Higher Bidder


98006

Current Bid

$9.00





Lot # 54 - Antique Meissen Cobalt & Gold Reticulated Pedestal Dish - EXQUISITE! 10"D

Starting Bid: $ 5.00

Bids:

This sale will end in:

Higher Bidder


nyr8442

Current Bid

$835.00





Lot # 55 - Royal Vienna Cabinet Portrait Porcelain Plate - Cobalt & Gold

Starting Bid: $ 5.00

Bids:

This sale will end in:

Higher Bidder


KellieBean

Current Bid

$6.00





Lot # 56 - Vintage Chinese Mud Men, Lacquerware Bowl & Soapstone Figurine

Starting Bid: $ 5.00

Bids:

This sale will end in:

Higher Bidder


Cherry

Current Bid

$5.00





Lot # 57 - Vintage Asian Silk Kimono Geisha Doll in Glass Case

Starting Bid: $ 5.00

Bids:

This sale will end in:

Higher Bidder


Ladyzirk

Current Bid

$33.00





Lot # 58 - White & Gold China - Epiag & TK Thuny Czechoslovakia China

Starting Bid: $ 5.00

Bids:

This sale will end in:

Higher Bidder


98006

Current Bid

$21.00





Lot # 59 - Elegant White Ceramic Teapot & Cups

Starting Bid: $ 5.00

Bids:

This sale will end in:

Higher Bidder


TLioe

Current Bid

$5.00





Lot # 60 - Blue & White Rice Grain Porcelain, 1973 Fitz & Floyd Asian Dishes, & More

Starting Bid: $ 5.00

Bids:

This sale will end in:

Higher Bidder


TLioe

Current Bid

$51.00





Lot # 61 - Vintage Blue and White China Bowl - 13"D

Starting Bid: $ 5.00

Bids:

This sale will end in:

Higher Bidder


MeggieD

Current Bid

$5.00





Lot # 62 - Vintage Japanese Raised Cloth Art Triptych - Geisha

Starting Bid: $ 5.00

Bids:

This sale will end in:

Higher Bidder


Luv2bid73

Current Bid

$21.00





Lot # 63 - Hand Thrown Red Pottery Pitcher, Mugs, & Bowls - Signed

Starting Bid: $ 5.00

Bids:

This sale will end in:

Higher Bidder


Cherry

Current Bid

$5.00





Lot # 64 - Native American Style Pottery - Handmade - Geometric Design Pottery Dish

Starting Bid: $ 5.00

Bids:

This sale will end in:

Higher Bidder


Skippy

Current Bid

$12.00





Lot # 65 - Metallic Silver Pottery Swirl Bowl & Signed Iridescent Swirl Plate

Starting Bid: $ 5.00

Bids:

This sale will end in:

Higher Bidder


KellieBean

Current Bid

$7.00





Lot # 66 - Vintage Ice Bucket / Trophy - Made in Italy - Honor Coat of Arms

Starting Bid: $ 5.00

Bids:

This sale will end in:

Higher Bidder


Shibapal

Current Bid

$17.00





Lot # 67 - 1972 Seattle Tennis Club Ice Bucket Trophy - Silver Plate

Starting Bid: $ 5.00

Bids:

This sale will end in:

Higher Bidder


Bobby B

Current Bid

$5.00





Lot # 68 - Hors d'oeuvres Sterling Flatware - W&S Sorensen Denmark Sterling

Starting Bid: $ 5.00

Bids:

This sale will end in:

Higher Bidder


Scooter1

Current Bid

$62.00





Lot # 69 - Collection of Vintage & Antique Silver Plate Tablewares - Roll Top Dish

Starting Bid: $ 5.00

Bids:

This sale will end in:

Higher Bidder


Yorgozo

Current Bid

$10.00





Lot # 70 - Salmon Wingback Kindel Armchair w / Ottoman & Brass Tone Floor Lamp

Starting Bid: $ 5.00

Bids:

This sale will end in:

Higher Bidder


nwpremium

Current Bid

$5.00





Lot # 71 - Mid Century Modern Vogue Clothes Hamper, Horner Wool Blanket & More

Starting Bid: $ 5.00

Bids:

This sale will end in:

Higher Bidder


Peteypie

Current Bid

$9.00





Lot # 72 - Vintage Drexel Mahogany End Tables w / Gold Detail

Starting Bid: $ 5.00

Bids:

This sale will end in:

Higher Bidder


BamBai

Current Bid

$6.00





Lot # 73 - Vintage Ornate Gold Leaf Wood Frame Mirror 23"x27" - Heavy

Starting Bid: $ 5.00

Bids:

This sale will end in:

Higher Bidder


Zelda

Current Bid

$5.00





Lot # 74 - Vintage & Antique Silverplate - Silent Butler - Sheffield Silver Co

Starting Bid: $ 5.00

Bids:

This sale will end in:

Higher Bidder


4252445504

Current Bid

$7.00





Lot # 75 - Antique Schierholz Porcelain Candlestick Holder & 1930s Cordey

Starting Bid: $ 5.00

Bids:

This sale will end in:

Higher Bidder


4252445504

Current Bid

$5.00





Lot # 76 - Mother of Pearl Shell Dish & Bird's Nest Coral on Stand

Starting Bid: $ 5.00

Bids:

This sale will end in:

Higher Bidder


TLioe

Current Bid

$34.00





Lot # 77 - Vintage Sheffield Silverplate - Etched Glass Vases

Starting Bid: $ 5.00

Bids:

This sale will end in:

Higher Bidder


nwpremium

Current Bid

$6.00





Lot # 78 - Stainless Scandinavian & Silver Plate Serving Items

Starting Bid: $ 5.00

Bids:

This sale will end in:

Higher Bidder


Lori

Current Bid

$6.00





Lot # 79 - Mid Century Silver Tone Vanity Set, Tray, & Box

Starting Bid: $ 5.00

Bids:

This sale will end in:

Higher Bidder


Yorgozo

Current Bid

$21.00





Lot # 80 - Vintage Table Linens & Runner

Starting Bid: $ 5.00

Bids:

This sale will end in:

Higher Bidder


Luv2bid73

Current Bid

$5.00





Lot # 81 - Chippendale Style Solid Wood Table + Hepplewhite Mahogany Chairs Circa 1790

Starting Bid: $ 5.00

Bids:

This sale will end in:

Higher Bidder


Bobby B

Current Bid

$126.00





Lot # 82 - Vintage Solid Wood Barrel Chair

Starting Bid: $ 5.00

Bids:

This sale will end in:

Higher Bidder


Zelda

Current Bid

$13.00





Lot # 83 - Edward Wormley Style Cane Bucket Chair - Vintage

Starting Bid: $ 5.00

Bids:

This sale will end in:

Higher Bidder


SunBerry

Current Bid

$36.00





Lot # 84 - Vintage Adjustable Brass Reading Lamps

Starting Bid: $ 5.00

Bids:

This sale will end in:

Higher Bidder


Matteo94

Current Bid

$175.00





Lot # 85 - Vintage 1940s Georgian Style Tole Brass Floor Lamp

Starting Bid: $ 5.00

Bids:

This sale will end in:

Higher Bidder


Kpgrenn

Current Bid

$51.00





Lot # 86 - Ottoman & Kidney Footstool

Starting Bid: $ 5.00

Bids:

This sale will end in:

Higher Bidder


TLioe

Current Bid

$5.00





Lot # 87 - Hollywood Regency LaBarge Hooved, 4-Leg Brass & Glass Coffee Table

Starting Bid: $ 5.00

Bids:

This sale will end in:

Higher Bidder


Amity

Current Bid

$161.00





Lot # 88 - MCM Dansk Jens Quistgaard Teak Danish Serving Bowl 16"D + More

Starting Bid: $ 5.00

Bids:

This sale will end in:

Higher Bidder


Lori

Current Bid

$208.00





Lot # 89 - Hand Painted Black Chinoiserie Console Table with Glass Top & Stools

Starting Bid: $ 5.00

Bids:

This sale will end in:

Higher Bidder


Skippy

Current Bid

$18.00





Lot # 90 - Eclectic Woven Baskets, Lidded Jar & Flowers

Starting Bid: $ 5.00

Bids:

This sale will end in:

Higher Bidder


Millhouse

Current Bid

$41.00





Lot # 91 - Peruvian Folk Art Carved Gourds & Australian Aboriginal Carved Boab Nut

Starting Bid: $ 5.00

Bids:

This sale will end in:

Higher Bidder


Zelda

Current Bid

$5.00





Lot # 92 - Feeling Zen - Signed Art Glass Bowl, Fabric Lily Pad, & Copper Tone Bowl

Starting Bid: $ 5.00

Bids:

This sale will end in:

Higher Bidder


Yorgozo

Current Bid

$6.00





Lot # 93 - Vintage African Carved Painted Leopard Vessel & Statue

Starting Bid: $ 5.00

Bids:

This sale will end in:

Higher Bidder


Skippy

Current Bid

$7.00





Lot # 94 - Vintage Hezekiel Ntuli Clay Sculpture Signed Eshowe

Starting Bid: $ 5.00

Bids:

This sale will end in:

Higher Bidder


Peteypie

Current Bid

$56.00





Lot # 95 - Vintage Hand Carved Wood African Masks - Tribal Art

Starting Bid: $ 5.00

Bids:

This sale will end in:

Higher Bidder


Jazzy

Current Bid

$5.00





Lot # 96 - Signed Studio Art Pottery Trio

Starting Bid: $ 5.00

Bids:

This sale will end in:

Higher Bidder


--

Current Bid

No Bid





Lot # 97 - Vintage Asian Style Solid Wood Side Table

Starting Bid: $ 5.00

Bids:

This sale will end in:

Higher Bidder


Bobby B

Current Bid

$33.00





Lot # 98 - Signed Framed Original Watercolor Ferry Boat at Sunset Painting

Starting Bid: $ 5.00

Bids:

This sale will end in:

Higher Bidder


Lauraspicks

Current Bid

$54.00





Lot # 99 - Vintage Brass Tone People Bank - JFK Inauguration Decor - Elgin Pocket Watch

Starting Bid: $ 5.00

Bids:

This sale will end in:

Higher Bidder


nwpremium

Current Bid

$66.00





Lot # 101 - 1980s Kindel Furniture Queen Anne Petite Extension Dining Gaming Table

Starting Bid: $ 5.00

Bids:

This sale will end in:

Higher Bidder


nwpremium

Current Bid

$31.00





Lot # 102 - Antique Hitchcock Style Rush Bottom Chairs With Black and Gold Frames

Starting Bid: $ 5.00

Bids:

This sale will end in:

Higher Bidder


peaches

Current Bid

$65.00





Lot # 103 - Modern Smoked Glass & Metal Plant Stand w/ Cut Glass Vase Floral Arrangement

Starting Bid: $ 5.00

Bids:

This sale will end in:

Higher Bidder


VMC

Current Bid

$20.00





Lot # 104 - 1995 Pilchuck Glass Flowers - Signed

Starting Bid: $ 5.00

Bids:

This sale will end in:

Higher Bidder


Mamou2u

Current Bid

$61.00





Lot # 105 - Vintage Synthetic & Freshwater Pearl Jewelry

Starting Bid: $ 5.00

Bids:

This sale will end in:

Higher Bidder


Seabreeze12

Current Bid

$37.00





Lot # 106 - Sterling Blue Bead Cloisonne Pendant Necklace w/Antique Porcelain Shard

Starting Bid: $ 5.00

Bids:

This sale will end in:

Higher Bidder


Seabreeze12

Current Bid

$67.00





Lot # 107 - Antique Native Gold Nuggets Crescent Moon Brooch

Starting Bid: $ 5.00

Bids:

This sale will end in:

Higher Bidder


MarjSeyl

Current Bid

$158.00





Lot # 108 - Ming's Hawaii 14K Jade Multi-Color Jade Ball Cluster Earrings & Ring w/ Boxes

Starting Bid: $ 5.00

Bids:

This sale will end in:

Higher Bidder


Seabreeze12

Current Bid

$536.00





Lot # 109 - 18K Gold Hummingbird Pendant w/ Red Gemstone Eye

Starting Bid: $ 5.00

Bids:

This sale will end in:

Higher Bidder


Scooter1

Current Bid

$230.00





Lot # 110 - 1910 Indian Head $2.50 Gold Coin in 14K Pendant

Starting Bid: $ 5.00

Bids:

This sale will end in:

Higher Bidder


Scooter1

Current Bid

$332.00





Lot # 111 - Sterling Bangles & Semiprecious Stone Necklace Jewelry - 74G Sterling

Starting Bid: $ 5.00

Bids:

This sale will end in:

Higher Bidder


Seabreeze12

Current Bid

$77.00





Lot # 112 - Vtg Jerusalem Cannetille Crusaders Cross Pendant & German Rhinestone Necklace

Starting Bid: $ 5.00

Bids:

This sale will end in:

Higher Bidder


Yorgozo

Current Bid

$67.00





Lot # 113 - 1960s Mid Century Modern King Size Headboard in Solid Teak & Cane

Starting Bid: $ 5.00

Bids:

This sale will end in:

Higher Bidder


LCF21

Current Bid

$76.00





Lot # 114 - Vintage DeMario Rhinestone Earrings & Siam Sterling Earrings

Starting Bid: $ 5.00

Bids:

This sale will end in:

Higher Bidder


HoneyBadger

Current Bid

$12.00