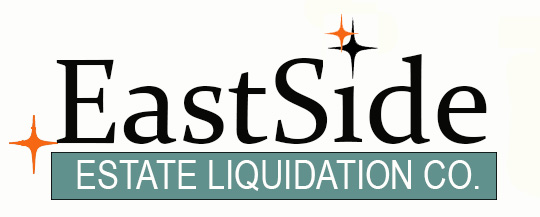 Petite Pop-Up Auction In Cozy Edmonds Cottage
The owner of this home was a world traveler and had the opportunity to live in many exciting and beautiful places. She returned to Edmonds for the past 5 years when she realized it was one of her favorite places to settle and enjoy life. She owned a very successful and highly regarded residential and commercial interior design company, MAK Associates. She loved the Edmonds community and volunteering. She served on the Edmonds Historic Preservation Commission and was a generous donor to many Edmonds organizations. She also volunteered at the Edmonds Senior Center Thrift Shop, creating beautiful displays and assisting with the annual fashion show. One of her greatest interests was gardening and she was a member of the Edmonds Floretum Garden Club. She loved entertaining and hosting gatherings. She was loved by many.
In this home, you will find a variety of tasteful and modern home decor, Waterford Crystal, stylish furniture, name brand cook/bakeware, beautiful garden art & pottery, name-brand clothing & accessories, and much more!
Pick-ups will occur on Sunday May 7th, from 10am-2:30pm. If you cannot make this pick-up date/time, do not bid.
Applicable state taxes + a 15% buyer's premium are added. Please read our terms and conditions prior to bidding. All invoices MUST BE PAID within 48 hours of auction close, or items will be forfeited, and bidding privileges permanently revoked. Bidding is a contractual agreement and obligation to pay. Do not bid if you do not plan to pay, or cannot make pick-ups. Invoices are sent out via email the evening of auction close. Address is not provided until morning of pickups, to maintain security at the residence. Shipping can be arranged for small items. Shipping cost will need to be paid via Venmo/Zelle prior to shipping. Contact Taylor for any questions at 206-650-0017.
CLICK HERE FOR TERMS & CONDITIONS.

CLICK HERE FOR MORE ON PROXY BIDDING.
Start Date/Time: 2023-04-27 07:00:00
End Date/Time: 2023-05-04 19:00:00
PickUp Date/Time:
Lot # 1 - Farm Style Wooden Table and 4 Pottery Barn Chairs

Starting Bid: $ 5.00

Bids:

This sale will end in:

Higher Bidder


Kona

Current Bid

$70.00





Lot # 2 - Vintage Trader Vic's Tropical Drinkware Set

Starting Bid: $ 5.00

Bids:

This sale will end in:

Higher Bidder


Sefflaw

Current Bid

$111.00





Lot # 3 - Limited Edition Print from Nora Fisher

Starting Bid: $ 5.00

Bids:

This sale will end in:

Higher Bidder


Sefflaw

Current Bid

$19.00





Lot # 4 - Trio of Monkeys with a Horse #1

Starting Bid: $ 5.00

Bids:

This sale will end in:

Higher Bidder


Lori

Current Bid

$29.00





Lot # 5 - Trio of Monkeys with a Horse #2

Starting Bid: $ 5.00

Bids:

This sale will end in:

Higher Bidder


Lori

Current Bid

$29.00





Lot # 6 - MCM Silver-Rimmed Martini Glasses for 8

Starting Bid: $ 5.00

Bids:

This sale will end in:

Higher Bidder


Huja

Current Bid

$17.00





Lot # 7 - Small Art Piece by Claussen

Starting Bid: $ 5.00

Bids:

This sale will end in:

Higher Bidder


SunBerry

Current Bid

$21.00





Lot # 8 - Pair of Striped Slipper Chairs

Starting Bid: $ 5.00

Bids:

This sale will end in:

Higher Bidder


LucyBiz

Current Bid

$21.00





Lot # 9 - Tripod Wooden Floor Lamp

Starting Bid: $ 5.00

Bids:

This sale will end in:

Higher Bidder


SunBerry

Current Bid

$101.00





Lot # 10 - Original Watercolor of Tropical Home

Starting Bid: $ 5.00

Bids:

This sale will end in:

Higher Bidder


LucyBiz

Current Bid

$12.00





Lot # 11 - Tabletop Trio

Starting Bid: $ 5.00

Bids:

This sale will end in:

Higher Bidder


Sefflaw

Current Bid

$33.00





Lot # 12 - Easy to Read Wall Clock with Simple Lines

Starting Bid: $ 5.00

Bids:

This sale will end in:

Higher Bidder


TLioe

Current Bid

$10.00





Lot # 13 - Stylish High Arm Basset Sofa in White

Starting Bid: $ 5.00

Bids:

This sale will end in:

Higher Bidder


Kona

Current Bid

$6.00





Lot # 14 - Original Seaside Oil Painting

Starting Bid: $ 5.00

Bids:

This sale will end in:

Higher Bidder


HG

Current Bid

$20.00





Lot # 15 - Trio of Mirrors in Various Finishes

Starting Bid: $ 5.00

Bids:

This sale will end in:

Higher Bidder


Gouda Dubois

Current Bid

$5.00





Lot # 16 - Black Cabinet with Matching Mirror

Starting Bid: $ 5.00

Bids:

This sale will end in:

Higher Bidder


Tulip

Current Bid

$61.00





Lot # 17 - Outdoor Woven Chair & Semi-Circular Ottoman

Starting Bid: $ 5.00

Bids:

This sale will end in:

Higher Bidder


BamBai

Current Bid

$42.00





Lot # 18 - Ethan Allen Ceramic Urn

Starting Bid: $ 5.00

Bids:

This sale will end in:

Higher Bidder


Seashell

Current Bid

$7.00





Lot # 19 - Square Metal and Glass Table

Starting Bid: $ 5.00

Bids:

This sale will end in:

Higher Bidder


Huja

Current Bid

$5.00





Lot # 20 - Large Metal Sailboat Sculpture

Starting Bid: $ 5.00

Bids:

This sale will end in:

Higher Bidder


HG

Current Bid

$86.00





Lot # 21 - Elegant Glass & Metal Display Shelf

Starting Bid: $ 5.00

Bids:

This sale will end in:

Higher Bidder


Sefflaw

Current Bid

$22.00





Lot # 22 - Quartet of Handblown Margarita Glasses

Starting Bid: $ 5.00

Bids:

This sale will end in:

Higher Bidder


Sefflaw

Current Bid

$16.00





Lot # 23 - Bar Supplies and Drinkware- Schott Zwiesel & Riedel Glasses

Starting Bid: $ 5.00

Bids:

This sale will end in:

Higher Bidder


TLioe

Current Bid

$21.00





Lot # 24 - Marquis by Waterford Crystal Water Glasses

Starting Bid: $ 5.00

Bids:

This sale will end in:

Higher Bidder


TLioe

Current Bid

$14.00





Lot # 25 - Marquis by Waterford Crystal Lowball Glasses

Starting Bid: $ 5.00

Bids:

This sale will end in:

Higher Bidder


TLioe

Current Bid

$26.00





Lot # 26 - Martini Glasses Galore

Starting Bid: $ 5.00

Bids:

This sale will end in:

Higher Bidder


Sefflaw

Current Bid

$12.00





Lot # 27 - Vintage Cast Iron Dog Figures

Starting Bid: $ 5.00

Bids:

This sale will end in:

Higher Bidder


Lori

Current Bid

$35.00





Lot # 28 - Marquis by Waterford Crystal Wine Glass Group

Starting Bid: $ 5.00

Bids:

This sale will end in:

Higher Bidder


TLioe

Current Bid

$11.00





Lot # 29 - Marquis by Waterford Crystal Champagne Glass Group

Starting Bid: $ 5.00

Bids:

This sale will end in:

Higher Bidder


TLioe

Current Bid

$64.00





Lot # 30 - Pair of Vintage Heisey Crystal Geese

Starting Bid: $ 5.00

Bids:

This sale will end in:

Higher Bidder


Huja

Current Bid

$37.00





Lot # 31 - Large Basset Bar Cabinet w/ Drinkware

Starting Bid: $ 5.00

Bids:

This sale will end in:

Higher Bidder


Lindy J

Current Bid

$27.00





Lot # 32 - Red Leather Recliner

Starting Bid: $ 5.00

Bids:

This sale will end in:

Higher Bidder


HG

Current Bid

$55.00





Lot # 33 - Black Storage Cabinet with Light Trim

Starting Bid: $ 5.00

Bids:

This sale will end in:

Higher Bidder


HG

Current Bid

$31.00





Lot # 34 - Quartet Of Asian Inspired Pottery Pieces- Seymour Mann

Starting Bid: $ 5.00

Bids:

This sale will end in:

Higher Bidder


Seashell

Current Bid

$11.00





Lot # 35 - Maschera del Galeone Mask

Starting Bid: $ 5.00

Bids:

This sale will end in:

Higher Bidder


Huja

Current Bid

$5.00





Lot # 36 - Two Sweet Sailboat Prints For your Wall

Starting Bid: $ 5.00

Bids:

This sale will end in:

Higher Bidder


Michele

Current Bid

$11.00





Lot # 37 - Chair in White, Desk in Black, and Rug with Both

Starting Bid: $ 5.00

Bids:

This sale will end in:

Higher Bidder


BamBai

Current Bid

$16.00





Lot # 38 - Neutral Lamp and Shade

Starting Bid: $ 5.00

Bids:

This sale will end in:

Higher Bidder


Lori

Current Bid

$12.00





Lot # 39 - Shelf & Basket Organizers

Starting Bid: $ 5.00

Bids:

This sale will end in:

Higher Bidder


Lori

Current Bid

$39.00





Lot # 40 - Large Wooden Storage Cabinet

Starting Bid: $ 5.00

Bids:

This sale will end in:

Higher Bidder


Poppy

Current Bid

$6.00





Lot # 41 - IKEA Lillesand Black Bedframe

Starting Bid: $ 5.00

Bids:

This sale will end in:

Higher Bidder


Scotia

Current Bid

$5.00





Lot # 42 - Pair of Original Summer Beach Paintings- Signed by Gerlitz

Starting Bid: $ 5.00

Bids:

This sale will end in:

Higher Bidder


Tulip

Current Bid

$55.00





Lot # 43 - Glass Cylinder Table Lamp Pair

Starting Bid: $ 5.00

Bids:

This sale will end in:

Higher Bidder


HG

Current Bid

$75.00





Lot # 44 - Large Mirror in Grey-Brown and White

Starting Bid: $ 5.00

Bids:

This sale will end in:

Higher Bidder


HG

Current Bid

$66.00





Lot # 45 - Trunk-like Side Table

Starting Bid: $ 5.00

Bids:

This sale will end in:

Higher Bidder


Zzz

Current Bid

$12.00





Lot # 46 - Armless Gray Chair with Pillow

Starting Bid: $ 5.00

Bids:

This sale will end in:

Higher Bidder


Poppy

Current Bid

$11.00





Lot # 47 - Collection Of Wall Quotes

Starting Bid: $ 5.00

Bids:

This sale will end in:

Higher Bidder


mihs64

Current Bid

$6.00





Lot # 48 - Large Glass Cylinder Table Lamp

Starting Bid: $ 5.00

Bids:

This sale will end in:

Higher Bidder


HG

Current Bid

$27.00





Lot # 49 - Pair of Framed Butterfly Prints

Starting Bid: $ 5.00

Bids:

This sale will end in:

Higher Bidder


LucyBiz

Current Bid

$22.00





Lot # 50 - Large Gold Framed Mirror

Starting Bid: $ 5.00

Bids:

This sale will end in:

Higher Bidder


Vokleyz

Current Bid

$20.00





Lot # 51 - Rustic Dark Wood Shelves and Cabinet

Starting Bid: $ 5.00

Bids:

This sale will end in:

Higher Bidder


TLioe

Current Bid

$53.00





Lot # 52 - Original Boat Painting by Barbara Andersen

Starting Bid: $ 5.00

Bids:

This sale will end in:

Higher Bidder


AdMan

Current Bid

$22.00





Lot # 53 - Large Westminster Analog Clock

Starting Bid: $ 5.00

Bids:

This sale will end in:

Higher Bidder


cschnelz

Current Bid

$5.00





Lot # 54 - Potted Flower Tile in Frame

Starting Bid: $ 5.00

Bids:

This sale will end in:

Higher Bidder


Hoppy

Current Bid

$6.00





Lot # 55 - Sea Themed Decor & Art

Starting Bid: $ 5.00

Bids:

This sale will end in:

Higher Bidder


Sefflaw

Current Bid

$6.00





Lot # 56 - Pair of Large Lidded Asian Style Urns

Starting Bid: $ 5.00

Bids:

This sale will end in:

Higher Bidder


Huja

Current Bid

$7.00





Lot # 57 - Original Painting & Print of Rembrandt Self Portrait

Starting Bid: $ 5.00

Bids:

This sale will end in:

Higher Bidder


LucyBiz

Current Bid

$26.00





Lot # 58 - Brightly Colored Vintage Snow Sled

Starting Bid: $ 5.00

Bids:

This sale will end in:

Higher Bidder


Lori

Current Bid

$16.00





Lot # 59 - Glassy Baby Votive in Green and Gold

Starting Bid: $ 5.00

Bids:

This sale will end in:

Higher Bidder


adrianhnova

Current Bid

$41.00





Lot # 60 - Fish for Your Table

Starting Bid: $ 5.00

Bids:

This sale will end in:

Higher Bidder


StacyK7

Current Bid

$11.00





Lot # 61 - Decor Items of Many Stripes

Starting Bid: $ 5.00

Bids:

This sale will end in:

Higher Bidder


StacyK7

Current Bid

$13.00





Lot # 62 - Black Industrial Adjustable Floor Lamp

Starting Bid: $ 5.00

Bids:

This sale will end in:

Higher Bidder


SunBerry

Current Bid

$33.00





Lot # 63 - Original Streets Scene Painting

Starting Bid: $ 5.00

Bids:

This sale will end in:

Higher Bidder


Zzz

Current Bid

$13.00





Lot # 64 - Zen For Your Home- Asian Inspired Decor

Starting Bid: $ 5.00

Bids:

This sale will end in:

Higher Bidder


SunBerry

Current Bid

$17.00





Lot # 65 - Seaside Home Print

Starting Bid: $ 5.00

Bids:

This sale will end in:

Higher Bidder


mihs64

Current Bid

$14.00





Lot # 66 - Bartender's Delight

Starting Bid: $ 5.00

Bids:

This sale will end in:

Higher Bidder


StacyK7

Current Bid

$9.00





Lot # 67 - Original Barn Painting - Everett Woodson

Starting Bid: $ 5.00

Bids:

This sale will end in:

Higher Bidder


Tulip

Current Bid

$41.00





Lot # 68 - Woven Carriers of All Shapes

Starting Bid: $ 5.00

Bids:

This sale will end in:

Higher Bidder


Huja

Current Bid

$45.00





Lot # 69 - Coach Purses and Wallets

Starting Bid: $ 5.00

Bids:

This sale will end in:

Higher Bidder


Lori

Current Bid

$51.00





Lot # 70 - Coach & Tumi Leather and Fabric Bags

Starting Bid: $ 5.00

Bids:

This sale will end in:

Higher Bidder


Lori

Current Bid

$10.00





Lot # 71 - Michael Kors and Dooney & Burke Purses

Starting Bid: $ 5.00

Bids:

This sale will end in:

Higher Bidder


Lori

Current Bid

$13.00





Lot # 72 - Western Flavor Bag From Silver Tip Leather

Starting Bid: $ 5.00

Bids:

This sale will end in:

Higher Bidder


Lori

Current Bid

$48.00





Lot # 73 - Famous Maker Knit Hats, Gloves, Etc.

Starting Bid: $ 5.00

Bids:

This sale will end in:

Higher Bidder


Lori

Current Bid

$27.00





Lot # 74 - Maika, Tag Leather, and Tommy Bahama Bags

Starting Bid: $ 5.00

Bids:

This sale will end in:

Higher Bidder


Loopysis

Current Bid

$88.00





Lot # 75 - Athletic Bags from Nike, Adidas, and Kipling

Starting Bid: $ 5.00

Bids:

This sale will end in:

Higher Bidder


Tink

Current Bid

$7.00





Lot # 76 - Athletic Gear for Sun and Sea

Starting Bid: $ 5.00

Bids:

This sale will end in:

Higher Bidder


Wadsy

Current Bid

$11.00





Lot # 77 - Closet Full of Women's Vests

Starting Bid: $ 5.00

Bids:

This sale will end in:

Higher Bidder


Lori

Current Bid

$50.00





Lot # 78 - Women's Closet of Casual Wear

Starting Bid: $ 5.00

Bids:

This sale will end in:

Higher Bidder


Tink

Current Bid

$11.00





Lot # 79 - Workout Wear from Nike, Columbia, and Others

Starting Bid: $ 5.00

Bids:

This sale will end in:

Higher Bidder


Lori

Current Bid

$35.00





Lot # 80 - Women's Athleticwear Tops from Northface, Adidas and Others

Starting Bid: $ 5.00

Bids:

This sale will end in:

Higher Bidder


Lori

Current Bid

$39.00





Lot # 81 - Women's Casual and Work Wear

Starting Bid: $ 5.00

Bids:

This sale will end in:

Higher Bidder


Tink

Current Bid

$71.00





Lot # 82 - Women's Dressier Tops & Shirts

Starting Bid: $ 5.00

Bids:

This sale will end in:

Higher Bidder


Tink

Current Bid

$71.00





Lot # 83 - More Women's Athletic Tops from Nike, Under Armor, and Others

Starting Bid: $ 5.00

Bids:

This sale will end in:

Higher Bidder


Lori

Current Bid

$36.00





Lot # 84 - Ramekins and Small Bowls

Starting Bid: $ 5.00

Bids:

This sale will end in:

Higher Bidder


DahliaBadger

Current Bid

$12.00





Lot # 85 - Blue and White Baker's Bonanza

Starting Bid: $ 5.00

Bids:

This sale will end in:

Higher Bidder


KBoss

Current Bid

$11.00





Lot # 86 - Ceramic Bakewear in Great Colors

Starting Bid: $ 5.00

Bids:

This sale will end in:

Higher Bidder


Neighbor

Current Bid

$22.00





Lot # 87 - Shelves Full of Variety Pans

Starting Bid: $ 5.00

Bids:

This sale will end in:

Higher Bidder


Hawks

Current Bid

$14.00





Lot # 88 - Small Kitchen Electrics

Starting Bid: $ 5.00

Bids:

This sale will end in:

Higher Bidder


AntiquesEtc

Current Bid

$22.00





Lot # 89 - Storage Containers Plus

Starting Bid: $ 5.00

Bids:

This sale will end in:

Higher Bidder


Wadsy

Current Bid

$20.00





Lot # 90 - Stir, Fold, Brush and Dip

Starting Bid: $ 5.00

Bids:

This sale will end in:

Higher Bidder


Michele

Current Bid

$22.00





Lot # 91 - Starbucks Bottles/Cups and More

Starting Bid: $ 5.00

Bids:

This sale will end in:

Higher Bidder


Wadsy

Current Bid

$54.00





Lot # 92 - Tea Time

Starting Bid: $ 5.00

Bids:

This sale will end in:

Higher Bidder


StacyK7

Current Bid

$6.00





Lot # 93 - Drinks and Dessert Plates

Starting Bid: $ 5.00

Bids:

This sale will end in:

Higher Bidder


Sefflaw

Current Bid

$22.00





Lot # 94 - Decoy Bird Pair

Starting Bid: $ 5.00

Bids:

This sale will end in:

Higher Bidder


LucyBiz

Current Bid

$36.00





Lot # 95 - Dutch Oven Duo- Bella & Lodge

Starting Bid: $ 5.00

Bids:

This sale will end in:

Higher Bidder


Hawaii123.

Current Bid

$36.00





Lot # 96 - Kitchen Starter With All You Need

Starting Bid: $ 5.00

Bids:

This sale will end in:

Higher Bidder


Tkmork

Current Bid

$33.00





Lot # 97 - 6 Lenox Butterfly Plates

Starting Bid: $ 5.00

Bids:

This sale will end in:

Higher Bidder


Wadsy

Current Bid

$22.00





Lot # 98 - DeLonghi Espresso Machine & Kitchen Beverage Station w/ Contents

Starting Bid: $ 5.00

Bids:

This sale will end in:

Higher Bidder


HG

Current Bid

$166.00





Lot # 99 - Decor Containers and Signs

Starting Bid: $ 5.00

Bids:

This sale will end in:

Higher Bidder


2muchstuff

Current Bid

$5.00





Lot # 100 - Three Storage Solutions For The Bathroom

Starting Bid: $ 5.00

Bids:

This sale will end in:

Higher Bidder


A.bid4M

Current Bid

$18.00





Lot # 101 - Hisense Mini-Fridge

Starting Bid: $ 5.00

Bids:

This sale will end in:

Higher Bidder


HG

Current Bid

$37.00





Lot # 102 - Outdoor Hangers and Bench

Starting Bid: $ 5.00

Bids:

This sale will end in:

Higher Bidder


AuroraBuyer

Current Bid

$26.00





Lot # 103 - Patio Seating and Table Set

Starting Bid: $ 5.00

Bids:

This sale will end in:

Higher Bidder


chris

Current Bid

$36.00





Lot # 104 - Vintage Howdy-Doody Placemat

Starting Bid: $ 5.00

Bids:

This sale will end in:

Higher Bidder


2muchstuff

Current Bid

$18.00





Lot # 105 - Women's Designer Outerwear- Northface, Calvin Klein, Michael Kors & More!

Starting Bid: $ 5.00

Bids:

This sale will end in:

Higher Bidder


Lori

Current Bid

$120.00





Lot # 106 - Orchids, Houseplant, and Stand

Starting Bid: $ 5.00

Bids:

This sale will end in:

Higher Bidder


Hoppy

Current Bid

$31.00





Lot # 107 - Glass and Metal Patio Set

Starting Bid: $ 5.00

Bids:

This sale will end in:

Higher Bidder


Poppy

Current Bid

$32.00





Lot # 108 - Wrought Iron Look & Brass Bedframe

Starting Bid: $ 5.00

Bids:

This sale will end in:

Higher Bidder


Michele

Current Bid

$31.00





Lot # 109 - Pottery Garden Pots With Contents

Starting Bid: $ 5.00

Bids:

This sale will end in:

Higher Bidder


Hoppy

Current Bid

$51.00





Lot # 110 - Five Garden Pots and Contents

Starting Bid: $ 5.00

Bids:

This sale will end in:

Higher Bidder


TLioe

Current Bid

$31.00





Lot # 111 - Variety Grouping of Pots and Contents

Starting Bid: $ 5.00

Bids:

This sale will end in:

Higher Bidder


SunBerry

Current Bid

$15.00





Lot # 112 - Birdhouse, Compass Rose, and Star

Starting Bid: $ 5.00

Bids:

This sale will end in:

Higher Bidder


Lori

Current Bid

$13.00





Lot # 113 - Useful Utility Items

Starting Bid: $ 5.00

Bids:

This sale will end in:

Higher Bidder


Lori

Current Bid

$46.00